What We Know So Far About the Jon Snow 'Game of Thrones' Sequel Series
Game of Thrones fans might still be waiting the endless wait for The Winds of Winter, but HBO may be about to give them a Jon Snow series to tide them over.
The Jon Snow spinoff (per The Hollywood Reporter) is still in the early stages of development, meaning that anything can happen—just ask Naomi Watts and the cast of the Game of Thrones spinoff that was canceled in 2019 before airing.
GoT fans, however, have been given some juicy hints about what this new Jon Snow show, including whether it will feature Kit Harington in the role that made him famous.
Here's everything we know so far about the Jon Snow show.
The Jon Snow Series Is a Sequel to Game of Thrones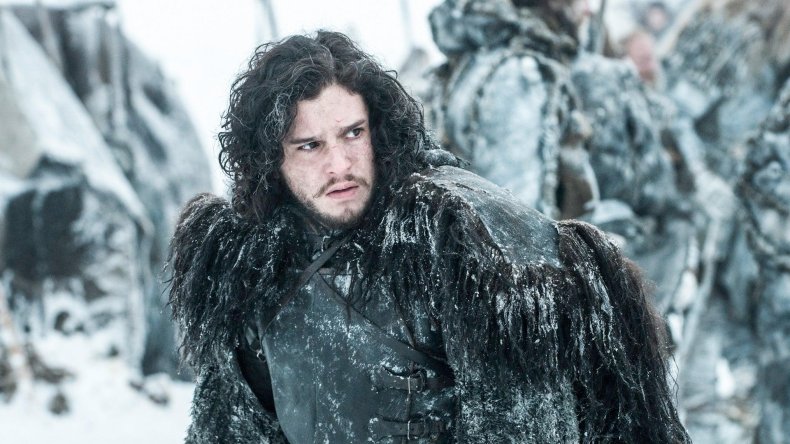 While fellow Game of Thrones spinoff House of the Dragon is a prequel set hundreds of years before the events of the HBO series, this potential Jon Snow series would be set after the events of GoT.
If case you have forgotten (or have repressed the memory of) the finale, it ended with Snow discovering he was really a Targaryen, before being banished from Westeros. This led him on a journey North of the Wall with the Free Folk, where no doubt the new show would be partly set.
After the mass fan backlash to the final episodes of the original show, however, these new episodes may also give the writers a chance to address some of the elements that fans liked the least from the finale (bad news for King Bran, then).
Kit Harington Is Set to Return
As things stand, Harington is attached to star in this as-yet-untitled show.
This is somewhat a change of heart from what he told Variety around the time of the Game of Thrones finale, when he spoke about not wanting to sign up again for another show on the scale of GoT. The Eternals actor said: "It would have to be extraordinarily special, and it would have to shoot here [in London]. I think there's enough to dip my hand in without doing a six-year marathon."
He also said: "I don't want to be Bruce Willis and be an action hero...but I think those days are sort of done anyway."
The actor currently has two smaller upcoming projects listed on his IMDB: Mary Shelley biopic Mary's Monster, in which he will play the eponymous Monster, and a crime movie titled Blood For Dust.
The Jon Snow Sequel Series is The Seventh Game of Thrones Project in Development
In this entertainment landscape of shared universes and milking intellectual property, it is perhaps no surprise that HBO is making the most of its biggest hit.
Per Hollywood Reporter, seven Game of Thrones spinoffs are in various stages of development (not including House of the Dragon, coming to HBO this August).
Alongside the Jon Snow show, there are: a planned show called 10,000 Ships/Nymeria (the latter name comes from a warrior queen who is an ancestor of House Martell); 9 Voyages/The Sea Snake (presumably based on Sea Snake Corlys Velaryon, a character who is set to appear in House of the Dragon); Dunk and Egg, based on George R.R. Martin's series of spinoff novellas; and three animated spinoffs, one of which is currently called The Golden Empire.