How to Watch Jon Stewart's 9/11 Comedy Special and All the Stars Set to Perform
Jon Stewart and Pete Davidson are hosting a comedy special to mark the 20th anniversary of 9/11 and raise money for charity.
The benefit, titled NYC Still Rising After 20 Years: A Comedy Celebration, will see the former The Daily Show star and Saturday Night Live comedian take the mic alongside a host of other A-list stars.
Here is everything you need to know about the event.
How can you watch Jon Stewart and Pete Davidson's 9/11 comedy special?
The NYC Still Rising After 20 Years: A Comedy Celebration will take place on September 12, and it will be held at Madison Square Garden in New York City.
It will start at 7pm ET, and those who wish to be in the audience will need to provide proof of a full Covid-19 vaccination and matching ID to be able to attend.
Tickets can currently be purchased from Ticketmaster, with seats still available in a number of sections including the main floor.
As yet there are no plans for the comedy special to be made available on streaming platforms, or outside the venue itself.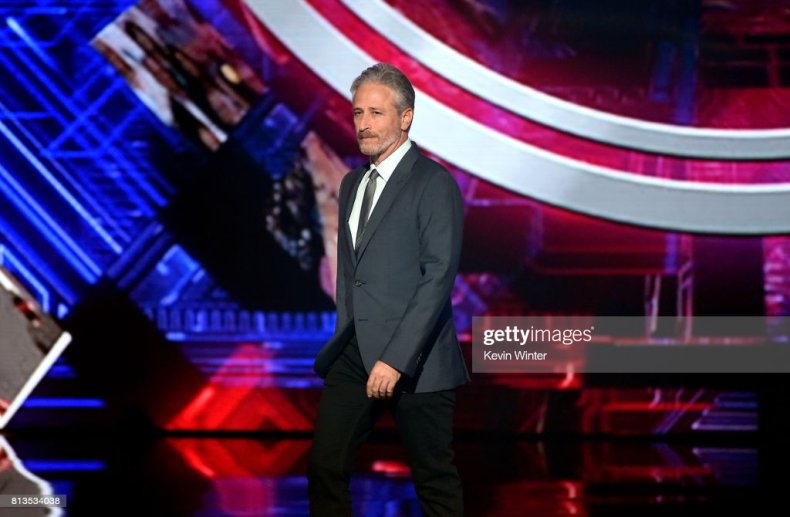 Who will be performing at the charity event?
As organizers of the event, Stewart and Davidson will act as co-hosts of the comedy special.
They will be joined by a number of big names from the comedy world, including Dave Chapelle, Jimmy Fallon and Amy Schumer.
Bill Burr will also take to the stage alongside SNL star Colin Jost, Michael Che, and Ronny Chieng.
While Wanda Sykes, Colin Quinn, Dave Attell, Jay Pharoah, and Tom Segura will also be a taking part in the event.
Why Jon Stewart and Pete Davidson have organized the event
Both Stewart and Davidson are staunch advocates for 9/11 victims, and they came up with the idea for the comedy special given their shared history with the terrorist attacks.
Stewart has helped get Congress to provide more money for the medical care of those who developed health issues following the event, and he has also made the 9/11 documentary No Responders Left Behind.
Meanwhile, Davidson was personally impacted by the event as his father Scott died while in service as a New York City firefighter on September 11, 2001.
In a joint statement shared in August via Deadline, Stewart and Davidson shared why they wanted to host the comedy special.
They said: "We wanted to put on a fun celebration to honor this great city's resilience. It's nice to be able to do this with friends and people we love."
Tickets for the NYC Still Rising After 20 Years: A Comedy Celebration are available now on Ticketmaster.