Meet Jon Sutherland, the World's Longest-Running Runner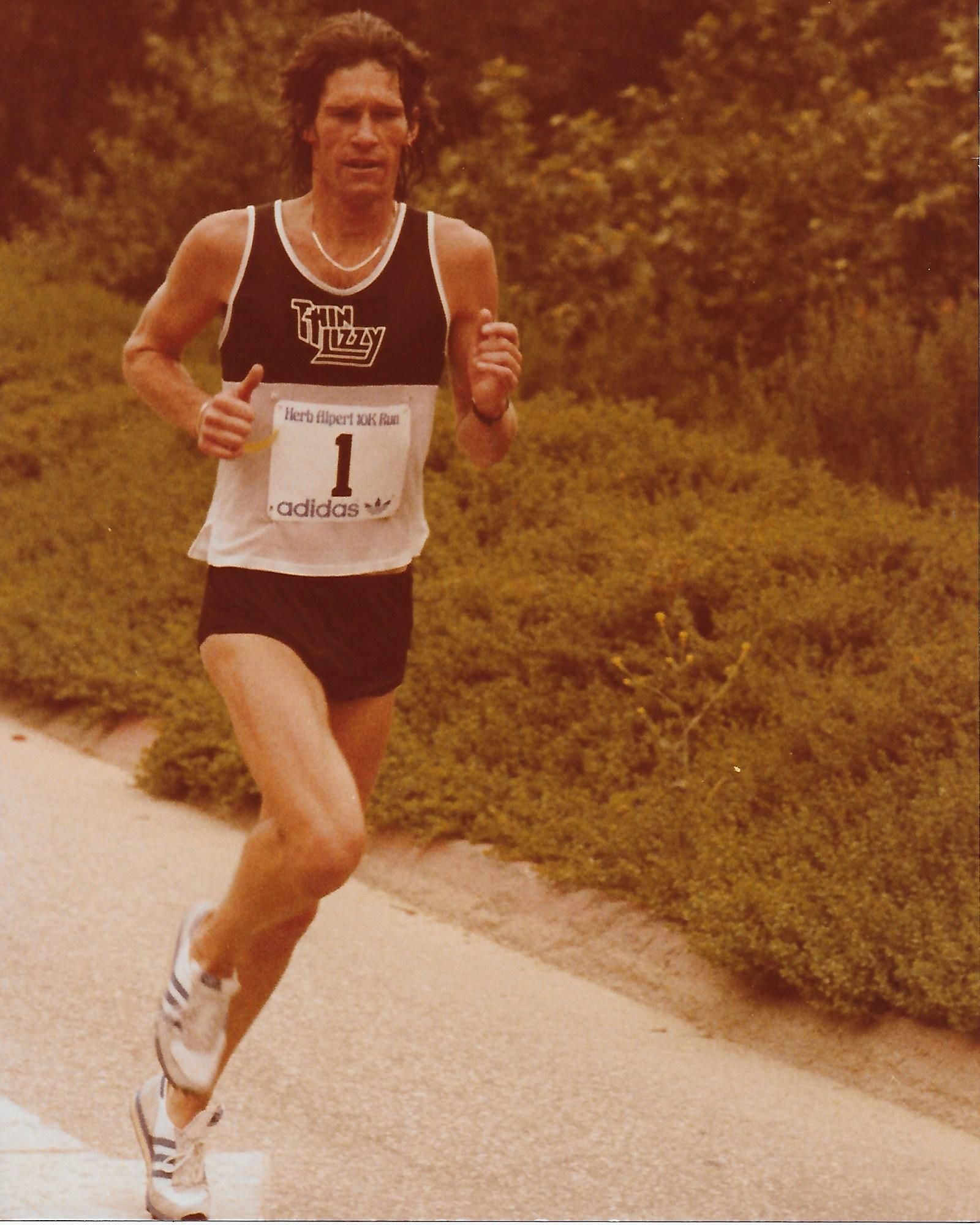 On May 25, 1969, Midnight Cowboy was released with an X rating (it would win Best Picture the following year), the Sudanese government was overthrown in a military coup d'état and Jon Sutherland did not go for a run.
Hundreds of millions of men and women eschew running each day, but Sutherland's day off has become newsworthy. It is now more than 48 years later, and that date marked the last time the Earth made one full rotation without the long and lean loper dashing at least one mile. "On May 25, 1969 I got off crutches after a very painful bout of shin splints," says Sutherland. "I was cleared to run on May 26th that began the journey."
When the 66-year-old Southern Californian downs his customary swig of Dr. Pepper ("I've never drank coffee in my life," Sutherland says) before his early morning run on Thursday, it will mark the 17,546th consecutive day that he has gone running. He has run every day and has even, in December of 1971, run every hour of one day. "I did it with nine college teammates," says Sutherland, who attended Los Angeles Valley College for two years (where he also threw a no-hitter) and later Cal-State Northridge. "I ran 29 miles in a 24-hour period, averaging right around five-minute miles."
Sutherland's is the longest known run of running still running. Three-time British Olympian Ron Hill, who won the 1970 Boston Marathon, ended his streak of more than 52 years last January due to heart problems. Sutherland established the United States consecutive-days record a little more than three years ago, when he eclipsed the mark of 45 years set by his former Los Angeles Valley College cross-country teammate Mark Covert. "It was Mark who inspired me to begin this," says Sutherland, the cross-country coach at Chaminade Prep in West Hills, California. "I always looked up to him—and at his back during races—and he told me in 1969 that he had run every day for a year. So I thought, Why not?"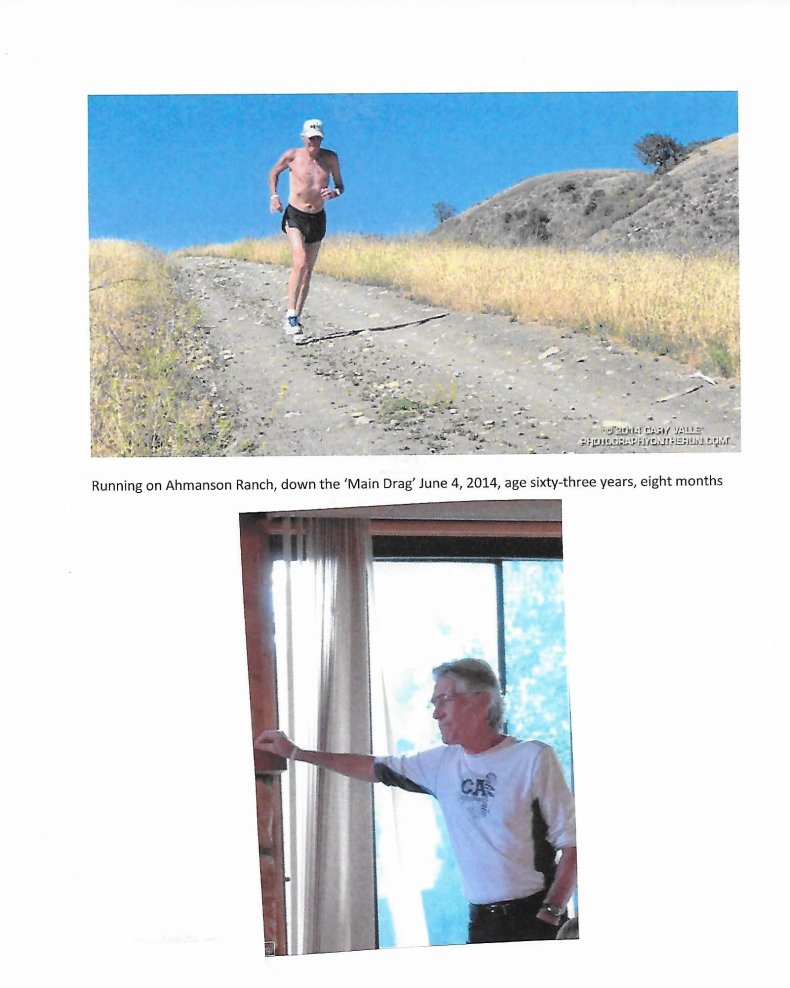 Wednesday marked the second annual Global Running Day, in which millions of people from both hemispheres renewed their pledges to running. Sutherland, who went for runs in the morning and afternoon at El Escorpion Park, not far from his home, was blissfully unaware that such a day existed. "Is it?" he said. "I had no idea."
The 6-foot-4-inch, 158-pound harrier has long been fueled by the twin passions of running and rock 'n' roll. (His email address begins "jonrunrock@.") A music journalist for three decades, Sutherland recalls watching Jimi Hendrix tune his guitar before a show across the street from his alma mater Granada Hills High School in 1969. Like a scene out of Almost Famous, the teenage Sutherland approached the guitar god and asked, "What's happening?" Hendrix replied matter-of-factly, "Me!"
Running has long set Sutherland apart from most of the human race, and for that he has zero regrets. During his final two undergrad years at Cal-State Northridge, where Sutherland was a philosophy major, he wrote a paper titled "Is It Okay to Dedicate Your Life to Running If You're Not Any Good?" The irony is that the former sub-4-minute-10-second miler, sub-2-minute-25-second marathoner and sub-29-minute 10K racer is very, very good.
Sutherland has taken part in more than 600 races of varying distances and won approximately half of them. In the 1970s, he led Boston Marathon legend Bill Rodgers in a 10K for most of the race before Rodgers beat him by two steps, turning backward as he broke the tape and asking, "Who are you?"
Sutherland alternates between fond memories of running and rock with the ease of an inveterate runner transitioning between trails and roads. And he is hyperaware that this streak has taken him from Running on Empty (Jackson Browne) to The Long Run (Eagles) through Running With the Devil (Van Halen), all of which were penned by fellow Los Angelenos.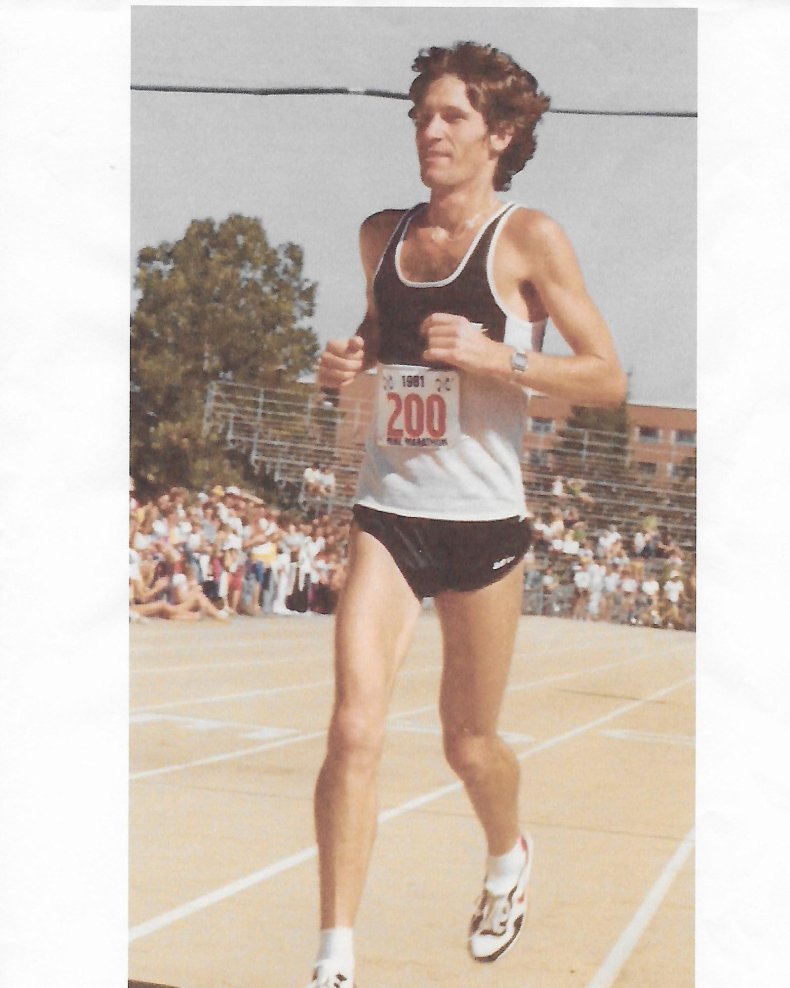 In one moment he will talk about premeet training runs with the legendary Steve Prefontaine and New Zealand's Rod Dixon (the 1,500-meter bronze medalist at the 1972 Olympics), a lifelong friend. In the next, and with no less enthusiasm, Sutherland will share how he helped Metallica find a new bassist. "I was talking to Lars [Ulrich] and they were looking for someone," says Sutherland. "I was known as the guy who knew all of the L.A. musicians, and I suggested Jason Newsted. He stuck with them for 15 years."
After Newsted played a few dates with Metallica in 1986, Sutherland stopped by a show to see how the new guy was working out. "I walked through a door," he says, "and the guys spotted me and dogpiled me."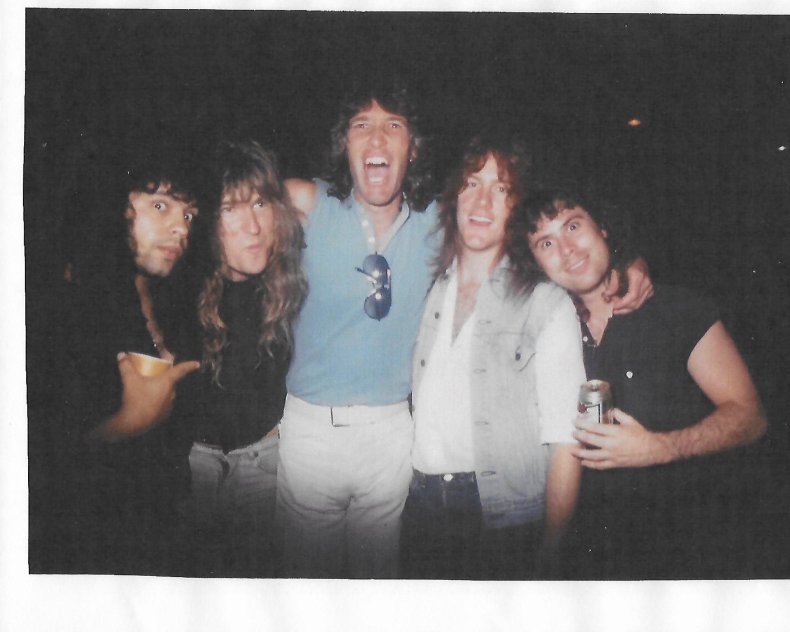 Sutherland's running stretch has never been tested by familial obligations (he is a lifelong bachelor and has no children), but there have been physical tribulations: He has broken 10 bones and undergone two arthroscopic knee surgeries. "The trick is to have the surgery early in the morning," he says, "and then bribe the doc into giving you time-release painkillers."
Related: Top running coach quits so wife can rock NASA
During a half-marathon run on Ventura Boulevard, Sutherland slipped on a patch of ice and, like the character in the Tom Petty song that references the street, found himself free-falling. He suffered a hip avulsion—part of his pelvic bone literally broke off—but he still kept running. "I was in pain for nine months after that," says Sutherland, "but I never stopped."
He has squeezed in 11:30 p.m. runs in order to maintain the continuity. He has yet to be derailed by weather, although he vividly remembers an ice storm in Atlanta where "trees and telephone poles were falling due to the weight of the ice." Late nights covering bands never stopped him ("I won a 10K the morning after a David Bowie concert") nor has Southern California's notorious traffic. "I always carry a running kit in my car," says Sutherland, a "head-to-toe" Nike guy, "so that if I have to pull over, park and get in a run, I will."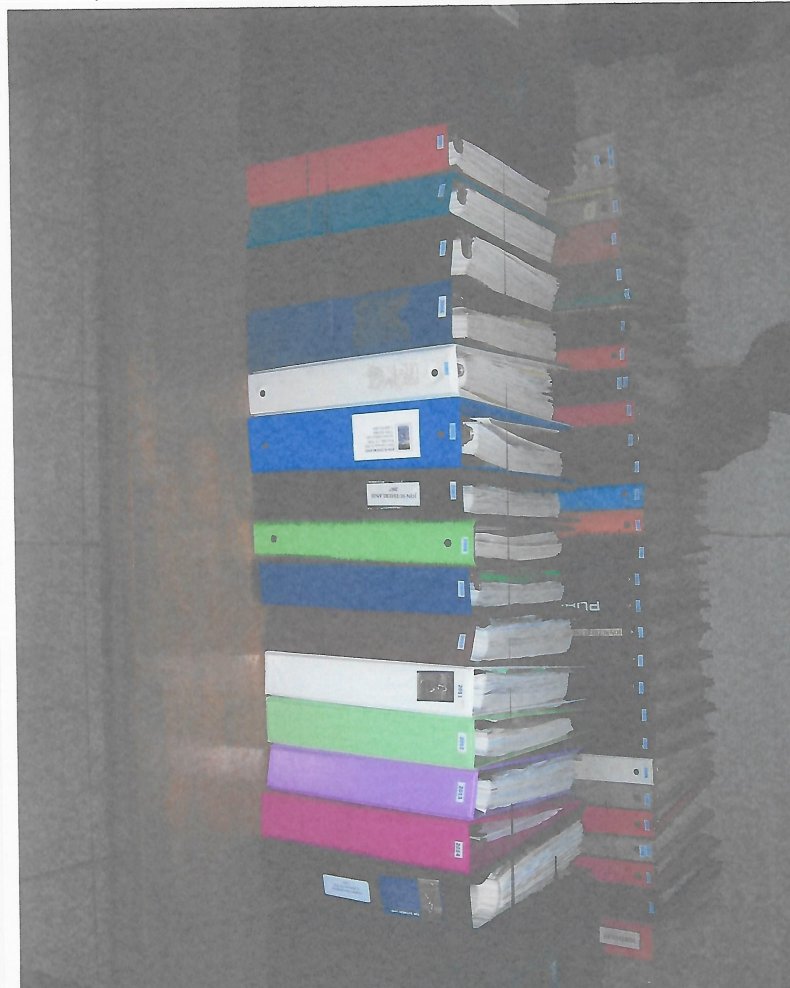 He knows what you're wondering. "My dad used to ask, 'Why do you do it?' " Sutherland says. "I had a local CBS station follow me around for four days, and they talked to a psychologist and tried to prove I was crazy. It's as simple as this: I always wanted to have fun. Memories over money. How many people can say they've run with Steve Prefontaine and been dogpiled by Metallica?"
Few. So he continues to run. Thursday is day number 17,546 and Friday, after a swig of Dr. Pepper, is day number 17,547. For decades, he has had a runner drafting off him: Jim Pearson of Marysville, Washington, whose own streak began on February 16, 1970. Pearson is 246 days behind Sutherland, but he is also 73, and Sutherland shows no signs of relinquishing the lead. "What will get me to stop?" he asks. "Death, I guess. I love to run, and this is who I am. It's not negotiable."