Jon Voight Compares Joe Biden to Satan, Says Democrat Win Is 'Greatest Fight Since Civil War'
Jon Voight has raised a few eyebrows on Twitter today for posting a video attacking "leftists" in a bizarre rant about good and evil in response to the election results.
The veteran actor—famously a fervent supporter of Donald Trump who has been quite vocal on social media in support of the Republicans in the run-up to the election—seems to have taken the loss to heart.
"My fellow Americans, I stand here," a seated Voight says to the camera. "With all the feelings I do, disgusted with this lie that Biden has been chosen."
Reading from cue cards off-camera, the Midnight Cowboy actor continued: "As if we all don't know the truth. And when one tries to deceive, we know that one can get away with it, there will be a price to pay."
The 81-year-old is referring to the baseless claims of election fraud being peddled by Trump and many Republicans and their refusal to concede the race to Biden.
The Trump campaign has yet to present any evidence of fraud or malfeasance to suggest the voting in election 2020 was unlawful.
"The ones who are jumping for joy now are jumping toward the horror they will be in for because I know that the promises being made from the left to the American people will never come to be my friends of all colors, races and religions," Voight continued.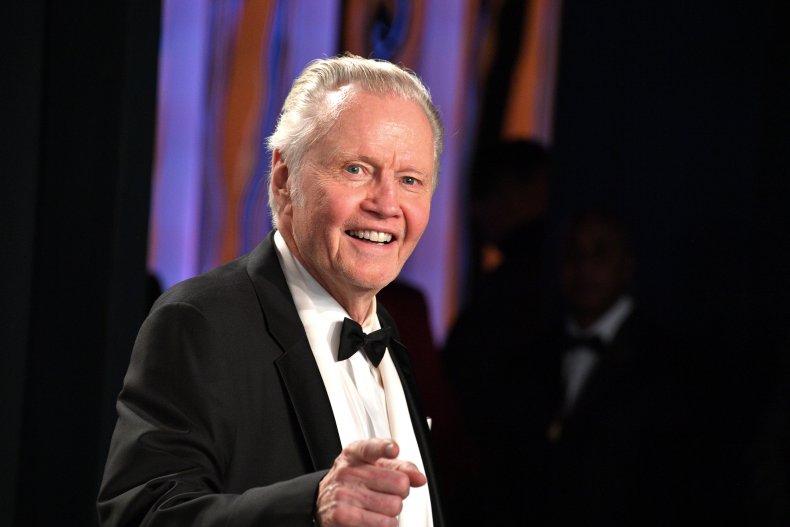 The actor then went on to invoke the American Civil War, claiming this is the greatest challenge to Americans since then and referred to the Democrat victory as the "battle of righteousness versus Satan."
"This is now our greatest fight since the Civil War, the Battle of righteousness versus Satan," he said. "Yes, Satan."
Voight went on to describe leftists as "evil, corrupt, and they want to tear down this nation."
"We must not allow this. We must fight this corruption that has taken over and fight for the good that seems lost," he said. "Let us give our trust to God and fight now for Trump's victory because we all know this ballot count is corruption like they are. So let us not back down. But fight this fight as if it is our last fight on Earth."
Voight ended his speech with a quote from Muhammad Ali, adding: "As Muhammad Ali said, 'It's not over the last punch you have.' God bless."
The video has received both praise and criticism on Twitter.
Voight took part in the Republican National Convention earlier this year, where he delivered a speech praising Trump's coronavirus response.
He said: "We all know that it is easy to criticize. It takes a true leader to solve problems. COVID-19. While others criticized without solutions, President Trump's swift action saved lives, and as leading Democrats want to keep businesses closed down, our president is leading a way for a full economic recovery."