I Went to See 'Silence of the Lambs' as a Baby, and Survived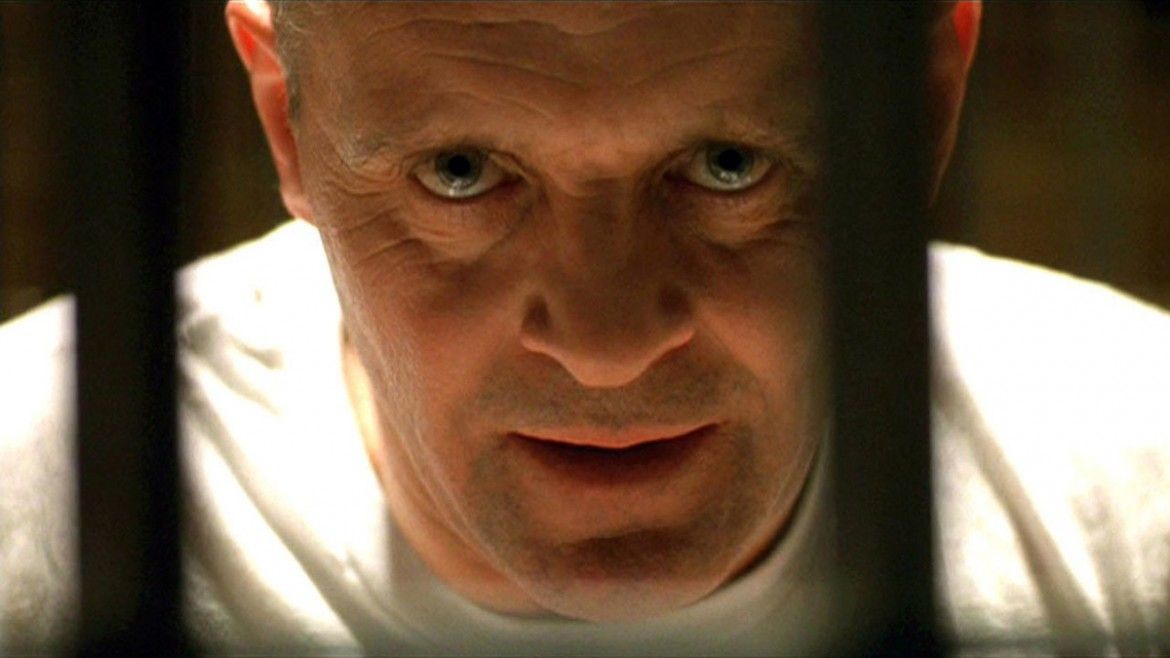 I love going to the movies, and I guess I have Jonathan Demme to thank for that: One of his films was my first experience with cinema. If it weren't for the legendary filmmaker, who died on Wednesday at 73, my parents would have never brought me to a movie about a cannibalistic serial killer when I was still in diapers. For most kids, the first movie they see in theaters is Bambi or Rugrats in Paris or whatever. For me, it was The Silence of the Lambs.
It was 1991, dead of winter. I was a four- or five-month-old baby. Silence of the Lambs, the Demme-directed horror-thriller that would go on to win five major Oscars, had just opened. It was getting strong reviews. David Ansen, writing for Newsweek, described it as "an electrifying exercise in suspense" and "evil of a particularly baroque flourish." Anyway, my mom and dad decided they wanted to see some particularly baroque evil and weren't going to let a dumb baby stop them.
Family legend has it that they couldn't find a babysitter, so they hauled me into the theater, where I slept happily through the most gruesome movie ever to win Best Adapted Screenplay. When I heard the news of Demme's death, my thoughts turned to this day. I asked my mom what it was like to bring a baby to Silence of the Lambs. Here is a truncated version of our conversation:
Can you tell me about when you brought me to see Silence of the Lambs as a baby?
You were very young, Zach. You were only like four months old. You really didn't know where you were and were not impacted at all by the movie.
The movie came out in February of 1991…
So you were four months old. We didn't go out that much obviously when you were little. I was nursing you. I didn't even have to bring a bottle with me. You were very easily fed without anyone even knowing what was going on. You kept quiet and slept.
Did you enjoy the movie?
Well, it's a creepy movie.
But did you like it?
Yeah! And Zach: You were too young to be affected in any way.
Were you concerned about that? Did you think some of the imagery would be disturbing?
You didn't even see the screen, obviously. Because I was holding you in my lap and you were sleeping most of the time! You literally slept through most of it. I fed you and you slept. It's not like I was holding you up to see the screen, Zach. You slept through the movie. I was not concerned at all that it was going to affect you in any negative way. It was dark. It's a dark theater, so you're a baby and [can] easily fall asleep.
(Dad's account is similar: "My recollection. The movie had come out with a lot of fanfare. we wanted to see it. Mom was nursing and we didn't want to leave you home alone...so, all swaddled up, we brought you to the movie. YOU LOVED IT!")
I don't remember watching the part where Buffalo Bill chillingly intones, "It rubs the lotion on its skin or else it gets the hose again." I don't remember the horrifying shot of the rotting head in the jar. I don't remember any of it. I was a dumb, sleeping baby. I was probably the size of that severed head. In retrospect, taking a baby to Silence of the Lambs isn't all that different from playing Beethoven or A Love Supreme for your infant on the way home from the hospital, the way some hippie parents do. It's all equally inconsequential to the child.
I would like to tell you that this experience scarred me for life, if only because that would make for a more interesting story. It would be nice to think that all of my anxieties could be traced back to watching Anthony Hopkins mutter about eating some guy's liver with a nice Chianti as a suckling baby, but I don't think that's the case. In truth, this formative experience probably isn't even the reason I grew up and became a serial killer who eats all of his victims. (No! I am kidding. I eat only some of my victims.)
Never mind. For a long time, I associated Demme with horror movies, which is not quite fair, considering he was such a remarkably versatile and skilled director. Two years after Lambs, he made Philadelphia, one of the very best dramas of the '90s—and perhaps the first Hollywood film to tackle the AIDS crisis. His late-career triumph was Rachel Getting Married. And, of course, he was responsible for Stop Making Sense. You don't have to be a Talking Heads fan to acknowledge that it is the greatest concert film ever made, though that doesn't hurt. (Stop Making Sense is the only other Demme film I got to see on the big screen. It played at my college movie theater. People started dancing down the aisles during "Slippery People." It was glorious.)
Ten or twelve years after Silence of the Lambs, I developed a youthful affinity for horror movies. I wanted to rewatch Lambs. Ironically, mom and dad wouldn't let me: "Too disturbing." "It's rated 'R' for a reason." Eventually, in high school, they relented, and I was dazzled by the film's gruesome and thrilling precision.
By this time, I was frequently going to see movies at the Jacob Burns Film Center, a rare outpost for independent cinema in sleepy suburbia (Pleasantville, New York). If, say, you wanted to see the new Pedro Almodóvar film without trekking all the way to Manhattan, this was the one place to go. And Demme served on the board of directors. That was a neat perk. He hosted a regular film series called "Rarely Seen Cinema," for which he'd screen old movies that he loved and thought deserved more attention. The selections were eclectic, and Demme himself would host the series and lead discussions afterward. It was like getting to be Jonathan Demme's friend for two or three hours. His passion for cinema—and for sharing it with others—was obvious.
Related: Jonathan Demme, legendary director, has died at 73
Sometimes, he'd choose a horror film. When I was 16 or so, I went to his screening of the 1974 Texas Chain Saw Massacre, a horror classic that, with its relentless gore and harrowing worldview, feels like an obvious precursor to Silence of the Lambs. (I don't know how Texas Chain Saw Massacre qualifies as "rarely seen," but I guess it is an offbeat choice when your audience is full of Westchester retirees.) That film was notably inspired by the atrocities of real-life Wisconsin serial killer Ed Gein, who has also been cited as an influence for Buffalo Bill in Silence of the Lambs.
There was a discussion after the screening. I remember Demme cracking jokes about the rough quality of the print. I didn't approach him or anything. I was shy, and maybe I was still shaking from the chainsaw climax. But as I think back to that winter day in 1991, I really have to admire this guy's commitment to scaring the hell out of me.