Jonathan Van Ness Slams Sean Penn's 'Toxic Masculinity'
Jonathan Van Ness has slammed Sean Penn for promoting "toxic masculinity" after the actor's controversial remarks about men becoming "feminized" and wearing skirts.
Van Ness, of Queer Eye fame is a podcast host and author, who uses gender-neutral pronouns.
They took to Twitter this week to call out the Mystic River actor who is making headlines for his comments about gender.
"I am in the club that believes that men in American culture have become wildly feminized," Penn said in an interview with U.K. news outlet The i last month.
Penn later doubled down on his sentiments surrounding masculinity while speaking with The Independent.
"I think that men have, in my view, become quite feminized," he told the newspaper.
He added: "I have these very strong women in my life who do not take masculinity as a sign of oppression toward them. There are a lot of, I think, cowardly genes that lead to people surrendering their jeans and putting on a skirt."
Van Ness has condemned Penn's comments and labeled them "ignorant, transphobic, and devoid of intelligence."
The host of the new Netflix series Getting Curious took to Twitter where they shared a headline about Penn's remarks that included a photo of Van Ness, who famously wears dresses.
"First of all Im non binary," they tweeted.
"Second, @SeanPenn your remarks are ignorant, transphobic, and devoid of intelligence. My cowardly genes have more strength, resolve, and beauty than you could understand. Sean is suffering from toxic masculinity & needs to watch Getting Curious.
Newsweek has contacted Penn for further comment.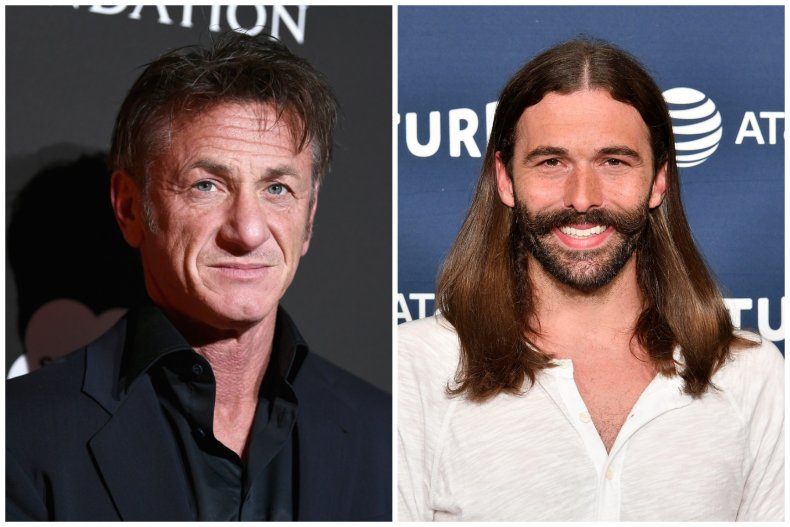 Westworld star Thandiwe Newton has also condemned Penn's remarks about gender.
Taking to Twitter the 49-year-old Emmy winner criticized Penn's comments, writing: "Dude what are you SAY-ING?? Like for REAL? You're a jibbering FOOL. MF you used to be sexy but now you're just tragic."
Penn's comments came during an interview for his movie Flag Day in which he stars alongside his daughter Dylan Penn.
Newton added: "In front of your DAUGHTER!? That poor little mite. Thank God her Mum's so dope."
Van Ness' new series Getting Curious, based off the popular podcast is streaming on Netflix now.
"The gender-diverse community—trans people, our whole community of nonbinary, gender-nonconforming people—has been so vilified and so 'othered,'" Van Ness told NBC of the show.
"I wanted to show just how human we are and how common we are. We've been around for thousands of years. Being trans, or gender-nonconforming or nonbinary isn't new. Some of the language is new to some people. But even the language isn't that new to a lot of people."