JonBenet Ramsey Family Lawyer: Why Burke Ramsey is Suing CBS Over New Murder Claims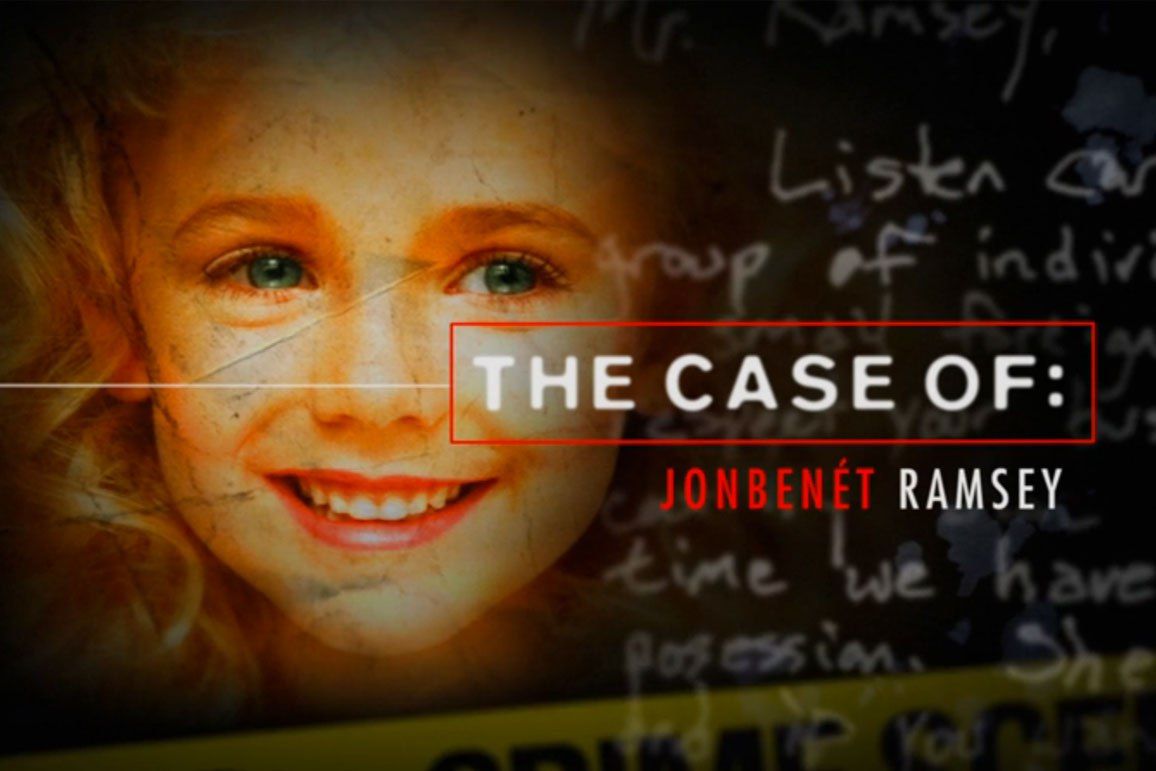 On Sunday and Monday, CBS aired a two-part documentary, The Case Of: JonBenet Ramsey, re-investigating the unsolved 1996 murder of the child beauty queen. In the program, a team of investigators posited that Ramsey was killed by her brother, Burke, then aged nine. In the wake of this dramatic conclusion, Ramsey family lawyer L. Lin Wood said he is suing CBS on Burke's behalf, arguing that the claims made against Burke are false and defamatory. In an opinion piece submitted to Newsweek, Wood explains why he and Burke are filing a lawsuit and why he feels the documentary was deceptive. CBS's response follows below.
Walter Cronkite and Mike Wallace spent their lives pursuing truth. They must be rolling over in their graves today.
This week their former employer, media giant CBS, under the guise of investigative docuseries The Case of: JonBenet Ramsey, perpetrated a fraud on the viewing public for ratings and profit by falsely accusing Burke Ramsey of killing his sister, JonBenet. Burke was nine years old when his sister—his life's best friend—was brutally tortured and murdered.
CBS represented the docuseries to be a "new" investigation of the death of JonBenet by a "panel of experts." There was no new investigation. There was no panel of legitimate experts. The so-called "experts" are television personalities who used embellished credentials to essentially serve as actors in a script written years ago by panelist James Kolar in his self-published book. Kolar's book relied on lies, misrepresentations, distortions, disproven rumors and innuendo, many of which have been in the public domain for years.
As just one example of the fraud by CBS, its panel claimed to have conducted an analysis of the 911 call made by Patsy Ramsey on December 26, 1996, publicizing that it had used "today's technology" to reveal "a never before heard" conversation. Totally false. The purported analysis of the 911 call was previously described verbatim in Kolar's 2012 book, in a book published in 2000 by former Boulder police detective Steve Thomas and in a 1997 article published in the Boulder Daily Camera. The product of a new investigation? No. A fraudulent misrepresentation to attract viewers? Absolutely.
The docuseries also claims to have conducted an analysis of 1997 and 1998 video interviews of Burke Ramsey. The portions of Burke's interview that were highlighted and discussed by the CBS experts were mere repetitions of the uninformed, speculative analysis of the interviews in Kolar's book.
In rehashing Kolar's book under the guise of a new investigation to accuse this young man, CBS intentionally ignored the truth and the actual evidence. In May 1999, the Boulder District Attorney's Office and the Boulder Police Department issued public statements confirming that Burke was not a suspect or even a possible suspect in connection with the investigation of the murder of his sister. This official clearance of Burke was issued because these law enforcement agencies were outraged by sensational headlines published by the tabloid Star Magazine and republished by the New York Post accusing Burke of his sister's murder. Subsequently, Burke successfully sued both of these media entities for defamation. Truth prevailed.
And for the next 16 years, no member of the mainstream media or even the tabloid media ever again made this outrageous and untrue accusation against this young man—until CBS did so in its fraudulent broadcast this week. Reckless? Yes. Morally reprehensible? Absolutely.
In truth, CBS did not put together this docuseries to commemorate the 20th anniversary of JonBenet's murder. In fact, CBS put together this show in hopes of emulating the recent successes of competing networks' "true crime" docuseries. And CBS broadcast the shows during September Sweeps, not in the anniversary month of December. Did the hype of a "new" investigation by a panel of experts who would solve the case work? Yes. CBS far surpassed the ratings for the competing Emmys with a reported audience of 10 million viewers.
Burke Ramsey was not one of the 10 million viewers, but CBS's false accusation against him will change his life forever. After living the past 20 years under the shadow of his sister's murder and false accusations against his parents in periodic media frenzies, Burke will now live the remainder of his life with Google searches proclaiming, "CBS Proves Burke Ramsey Killed His Sister JonBenet." Every professional and personal interaction and relationship Burke has from now until his death will be tainted by this false accusation. A lie for profits. A fraud on the public.
Will Burke Ramsey sue CBS for its false accusations and fraudulent show? Absolutely. His lawsuit will expose the many lies conveyed to the public by CBS. His lawsuit will establish the truth.
Too bad Walter Cronkite and Mike Wallace are not alive to serve on the jury in his case.
In response to Wood, CBS issued this statement to Newsweek:
The Case of: JonBenet Ramsey was meticulously and responsibly researched, and its information was responsibly presented. CBS stands by the broadcast in every regard.
For more on JonBenet Ramsey and the case we can't forget, check out Newsweek's special edition, JonBenet.