Jordan Myles Responds to WWE Statement, Calls Out Hulk Hogan, Ring of Honor and Jay Lethal
Jordan Myles responded to the WWE's statement that he accepted a controversial T-shirt design by telling his followers how he was "lied to," and took shots at the company's dealings with Hulk Hogan.
When asked about the statement, the 31-year-old Texas native tweeted that he was uncomfortable with the design, but felt his "hands were tied" when he was told that WWE Executive Vice President of Talent Relations and Creative Paul "Triple H" Levesque approved of the design.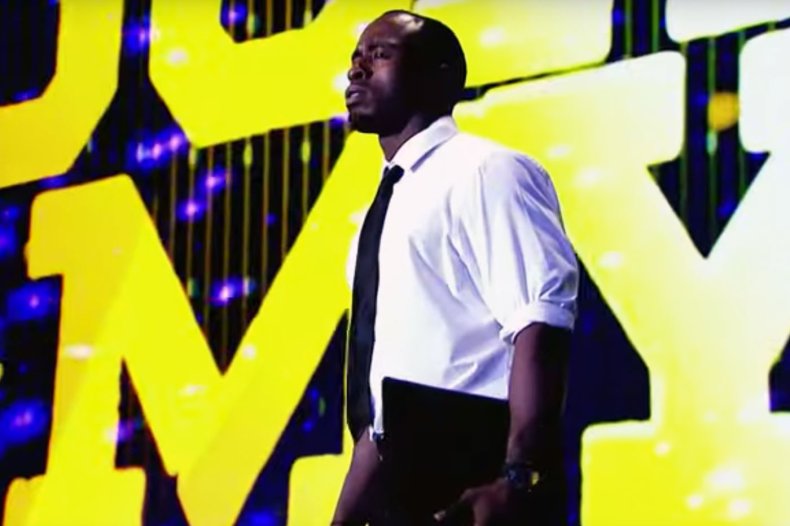 However, Myles said that he was lied to by WWE digital designer and Creative Services Talent Coordinator Baker Landon. The 2019 NXT Breakout star even posted a screenshot of the email sent to him by Landon, who wrote that Triple H liked the T-shirt design. Myles says that when he approached Levesque about the design, Triple H's "impression was that [Myles] approved."
WWE released a statement Sunday night saying they worked with Myles on the design and pulled the shirt before any were sold after he voiced his concerns with it.
The statement reads, "Albert Hardie Jr. (aka Jordan Myles) approved this T-shirt for sale. As always, we work collaboratively with all of our performers to develop logos and merchandise designs and get their input and approval before proceeding. This was the same process with Albert, and we responded swiftly once he later requested that the logo/t-shirt be redesigned. No t-shirts were sold."
Myles went on to tweet, "The whole WWE system is a fraud! They created this system where you can't trust anyone, you grow cold, and you grow apart from what you love the most! The fact that Hulk Hogan is still employed after giving the locker room an apology for being caught says enough."
Myles is referring to a reported backstage meeting where Hogan addressed the WWE locker room before the Extreme Rules pay-per-view in July 2018 about "not knowing he was being recorded." Hogan was recorded in 2015 calling his daughter's then-boyfriend a "n-----" which caused the WWE to relieve the Hall of Famer from his commitments to the company before bringing him back into the fold in early 2018.
Jordan Myles also tweeted a video that said "WWE doesn't care about black people" before deleting. In another now-deleted tweet, Myles took a shot at Ring of Honor where he spent four years wrestling under the name, ACH, and its former champion Jay Lethal.
Myles tweeted with a picture of Lethal, "f--k ROH TOO! They only allowed one African American to be the "Top Guy" while guys like Cedric Alexander, @Malcolmvelli and myself had to chase this visible carrot on a stick. Name another African American who was reached great heights there other than this Uncle Tom."
We'll continue to update this story as more develops.