Manchester United: José Mourinho's 'Many Enemies' From BT Sport Interview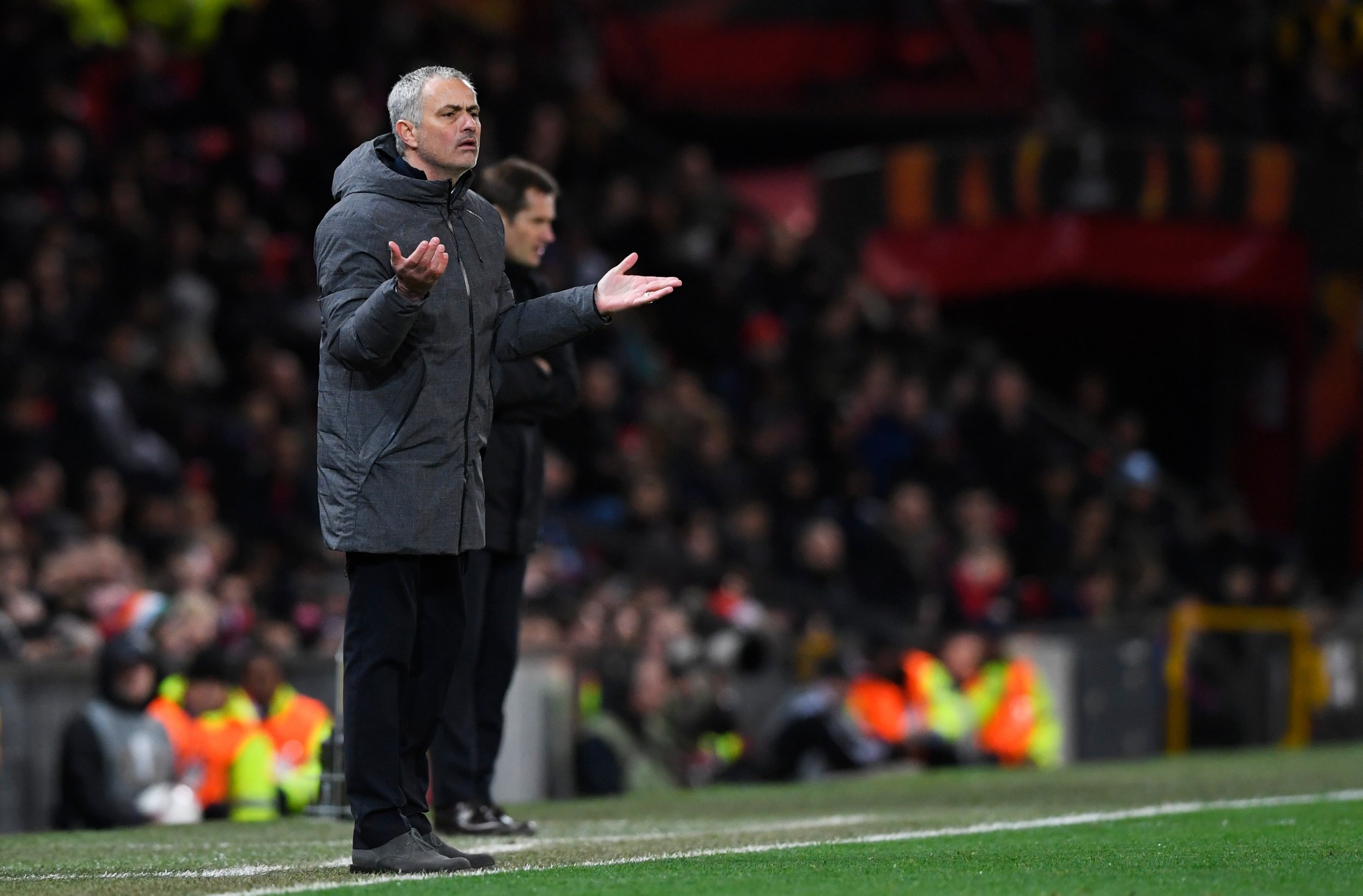 José Mourinho's passionate interview on Thursday following Manchester United's defeat of FC Rostov in the UEFA Europa League was a remarkable piece of television.
In just over four and a half minutes of questioning, United manager Mourinho managed to blame a tremendous amount of different sources for his club's unenviable predicament. United is chasing fourth place in the English Premier League, has already won the EFL Cup and is into the Europa League quarterfinals where it will face Anderlecht.
Some of Mourinho's references were plain and others were oblique. Here, we break down one of football's great passive-aggressive interviews.
"In the first half we were fresh, or we were not dead. We were really dominant and created chances and they did not cross the midfield line."
Enemy 1: FC Rostov, for coming to Old Trafford needing at least one goal but beginning defensively against a technically superior foe.
"It's difficult to play Monday night. It's difficult to play Monday night with ten men, it's difficult to play now, it's difficult to play Sunday 12 o'clock. So we have lots of enemies."
Enemies 2, 3, 4 and 5: The BBC and Football Association, for their scheduling of the FA Cup quarterfinal against Chelsea. Michael Oliver, the referee in that game, for sending off Ander Herrera and reducing United to ten men. UEFA, for holding Europa League ties on Thursdays. Sky Sports, for choosing to show relegation-battling Middlesbrough against television ratings juggernaut United as a lunchtime kickoff.
"I can imagine that some people would be saying that we should play better."
Enemy 6: Nameless future critics.
"The reality is we have lots of things going against us."
Enemy 7: Life.
"Probably we lose the game on Sunday [against Middlesbrough]."
Enemy 8: The sports sections of Monday's newspapers.
"Fatigue has a price."
Enemy 9: Repeat enemies 2,3,4 and 5. Add in fatigue, and perhaps the free market.
"I will remember forever when I spoke with the UEFA delegate in Rostov. He told me, if any one of your players gets injured the insurance pays. So the pitch is not a problem."
Enemy 10: Flippant UEFA delegates.
(In response to questioning from BT Sport interviewer about a banana handed to defender Marcos Rojo late in the game for energy). "I don't know if you were tired any time in your life. I was tired, many times. I know the limits of the body. The player asks for a banana. But it's not to laugh, it's not to laugh at all. It's to respect the players and their limits."
Enemies 11,12, 13 and 14: BT interviewer, for perceived immunity to fatigue. Fatigue again and its effects on José Mourinho. The body, for having physical limits. Humor.
(In response to being asked if he is "satisfied" that United is the only Manchester team left in Europe this season, answer accompanied by death stare). "I'm very disappointed. I'm not making fun of it, I'm feeling it. It's bad for us for many reasons. It's bad for us as an English club. It's bad for us because of all the five clubs ahead of us in the Premier League, nobody has international football so they will be playing one match per week, like some of them are doing since the beginning of the season. They don't know what fatigue is. They don't know what accumulation is. They don't know what it is to go home and probably not sleep tonight because of fatigue. Tomorrow is another day for us. We fight, that's what we have to do."
Enemies 15, 16, 17, 18, 19, 20 21, 22 and 23: Arsenal, Manchester City and Tottenham Hotspur for clearing their fixture lists by being rubbish in Europe. Chelsea and Liverpool, for being so rubbish last season that they couldn't even get into Europe. UEFA, for not giving everyone except Manchester United more midweek games for the sake of fairness. Fatigue, again. Arsenal, Manchester City, Tottenham, Chelsea and Liverpool for not knowing what fatigue is. Going home. Insomnia. Today. Everything about today.