Jose Mourinho vs Pep Guardiola: Who Won Summer Transfer Window War?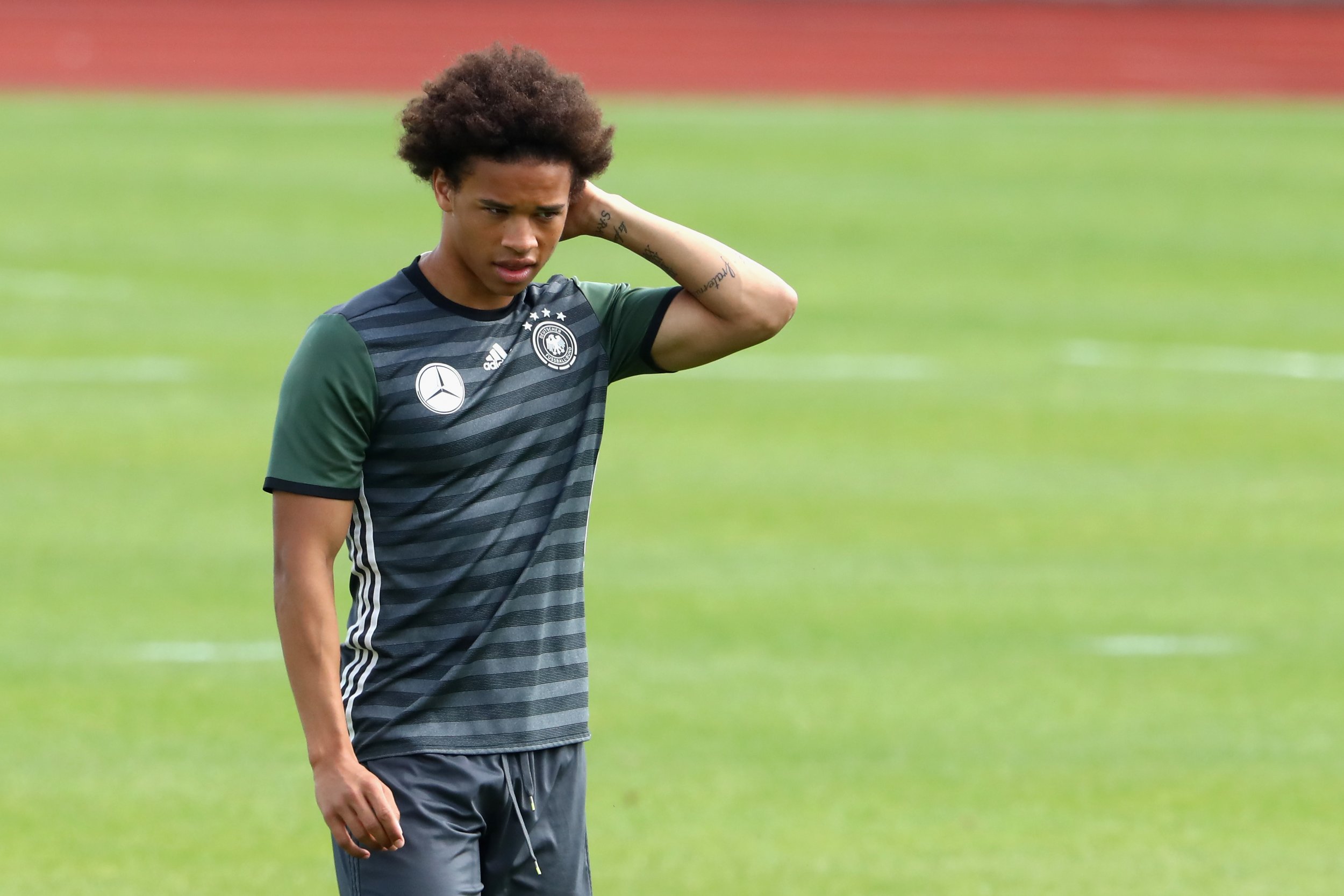 They will face off against each other at Old Trafford on September 10 in the Manchester derby, continuing a fierce rivalry that has endured since their time as managers in Spain.
But Jose Mourinho and Pep Guardiola have been engaged in a proxy battle all summer, in the build-up to the English Premier League season. Both have invested heavily and been backed by their owners.
Here, Newsweek examines which of them has come out on top in the phony war.
Goalkeepers
Mourinho was fortunate, in a sense, to walk into a club already endowed with perhaps world football's finest goalkeeper in David De Gea.
De Gea has been a United fixture since he joined in 2011. Mourinho's only worry would have been him potentially leaving for Real Madrid, as he almost did in the summer of 2015 when United used delays in paperwork to scupper the deal.
Guardiola has experienced upheaval of his own design, by shunting fan favorite Joe Hart out of the Etihad Stadium. The Spaniard had concerns over Hart's distribution, so he brought in Claudio Bravo, the 33-year-old from Barcelona, for £17 million ($22.6 million). Bravo is a quality recruit, but Hart was the last link between two of City's eras —pre and post Abu Dhabi takeover.
Who wins? Mourinho has the world's best goalkeeper. No contest.
Defense
Both managers identified this as an area to strengthen, and then acted upon it. Mourinho bought Eric Bailly, the Ivorian from Villarreal. Bailly, so far, has been one of the signings of the season, filling a hole United has struggled with since the departure of Nemanja Vidic.
Guardiola went bigger, if not necessarily better, by buying John Stones from Everton. Stones is very much in the Guardiola mould, an elegant player on the ball. He has slotted comfortably into City's first team, but questions are still to be answered over his defensive effectiveness.
Who wins? Bailly and Stones are impossible to separate. Call it a draw.
Midfield
Both managers made major investments here. Guardiola brought in Ilkay Gundogan, who should prove one of the summer's canniest purchases should he overcome nagging injury issues.
Mourinho, of course, made the biggest splash of all time by shelling out a world-record transfer fee on Paul Pogba, who has impressed so far during his short United career, though he will need to do plenty more to justify the £89 million fee.
Who wins? Too early to say, but if Gundogan can stay fit, he may prove better value than Pogba in time.
Attack
Money and talent galore, but the brightest purchase may have been a free agent. Zlatan Ibrahimovic has given emphatic answers so far to those who suggested he might struggle in the Premier League for United. Ibrahimovic has scored three goals in three league games so far to lead the Premier League scoring charts, but perhaps more importantly, he seems to have brought a swagger back to United that went missing under David Moyes and then Louis Van Gaal.
Guardiola is unlikely to be gazing with longing at Old Trafford, given his much-publicized disagreements with Ibrahimovic. He is, though, possibly light one striker, having sent Wilfried Bony on loan to Stoke City.
Of course, Guardiola has proved before that he can construct teams without traditional strikers. Gabriel Jesus, Nolito and Leroy Sane, the third most expensive Premier League signing of the summer, can all fill that brief, if required.
Who wins? Henrikh Mkhitaryan has made a slow start, but Ibrahimovic's giant impact tips this for Mourinho.