Joseph Kony's Bodyguard Surrenders in CAR, Ugandan Military Says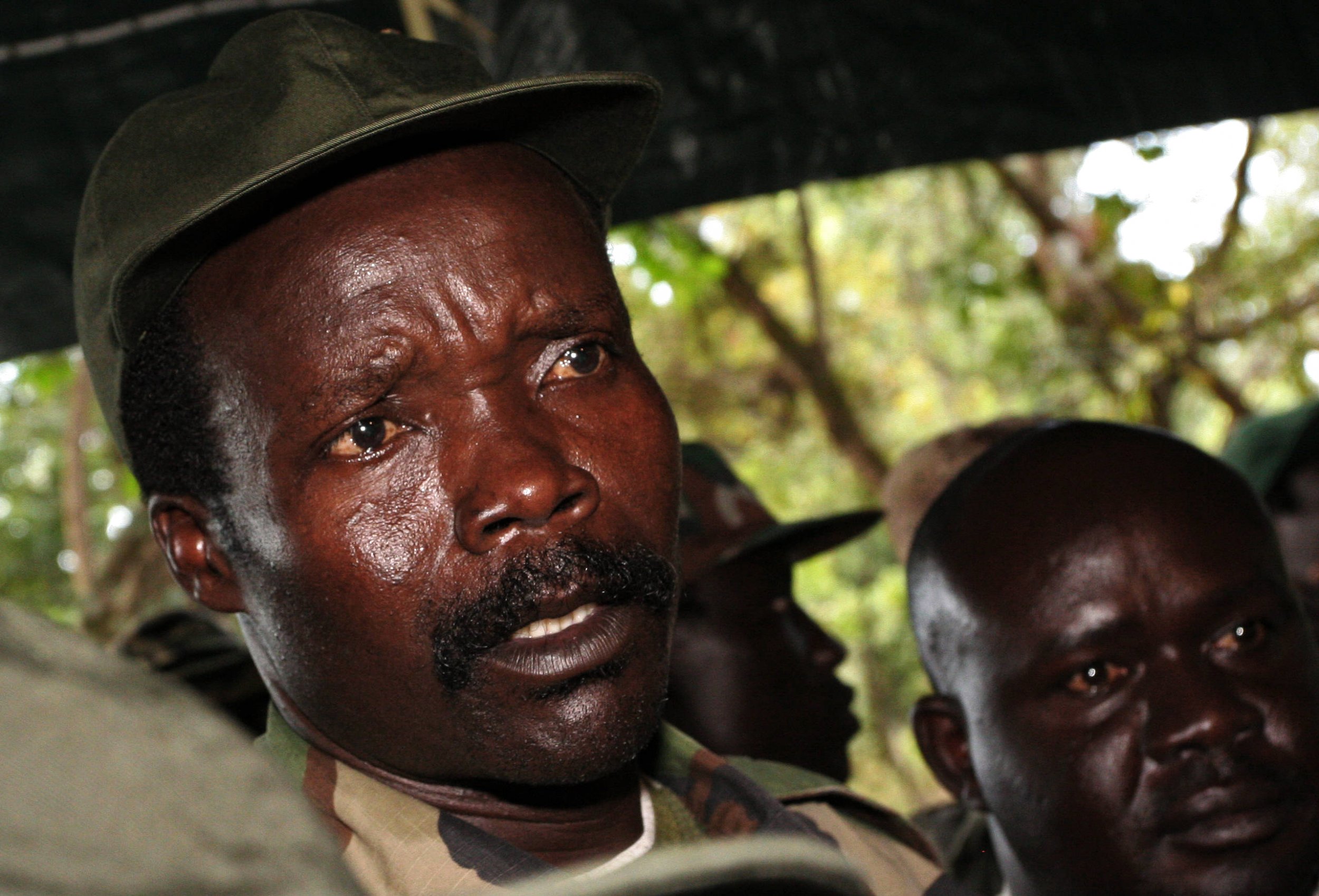 The Ugandan military says that a senior commander in the Lord's Resistance Army (LRA) with close links to Joseph Kony has surrendered in Central African Republic (CAR).
A statement by the Uganda People's Defence Forces (UPDF), reported by Reuters on Thursday, said that George Okot had "defected to UPDF" in recent days. Okot, also known as Okot George Odek, was until recently in charge of protecting Kony's family, according to the statement. U.S.-based charity Invisible Children, which tracks the LRA conflict, said Okot surrendered peacefully on Saturday in the town of Pamba Yamba.
Members of the LRA have spread into CAR, Democratic Republic of Congo and South Sudan since fleeing Uganda between 2005 and 2006. Despite its numbers dwindling to just a few hundred, the group continues to carry out attacks in rural areas. LRA rebels kidnapped more than 20 people in January after raiding a diamond mine in the remote village of Diya, CAR.
The UPDF statement said that Okot recently fell out with Kony after it emerged that the former had helped another LRA commander, Dominic Ongwen, surrender in January 2015. Ongwen appeared at the International Criminal Court for a pre-trial hearing in January and stands accused of 70 war crimes, including ordering his men to kill and eat civilians, the BBC reported. Okot was confined to a cell after Kony learned that he aided Ongwen's escape, according to the UPDF statement.
The LRA, which originally arose in the 1980s, is notorious for its brutality and recruitment of child soldiers. Kony has been responsible for the kidnapping of more than 30,000 children to join his army and the LRA has carried out more than 2,300 killings, according to Invisible Children.
In a blog post, Invisible Children said that Okot was abducted by the LRA in Uganda in the mid-1990s, when he was approximately 8 years old, and had risen through the ranks to become a close confidante of Kony's. Okot's defection "is an encouraging sign that Kony could be losing his grip on the LRA command structure," Invisible Children said.