As Josh Duggar Awaits His Fate, Officials Say US Child Porn Reports Have Quadrupled
As Josh Duggar, an anti-LGBTQ activist and star of The Learning Channel's (TLC) reality TV show 19 Kids and Counting, has been found guilty of possessing child pornography, officials have said that reports of child porn and child sexual content are exploding.
On Thursday, an Arkansas jury found Duggar guilty of downloading and keeping sexual images of children as young as seven years old. He now faces up to 20 years in prison but is still awaiting his sentencing. Duggar's defense lawyers argued that someone else could have downloaded the images onto his computer. They promised to appeal the ruling.
"The expansion of the Internet has led to an explosion in the market for child pornography," the Department of Justice (DOJ) said in a 2016 report to Congress.
In 2018, 69,425 cases of child pornography were reported to the U.S. Sentencing Commission. Incidents of child pornography have also increased in response to the increased number of children using the internet during the ongoing COVID-19 pandemic, experts say.
But while the issue is a worldwide problem, the U.S. remains one of the world's largest producers and consumers of child sexual abuse content, according to Thorn, a firm dedicated to using technology to fight such content.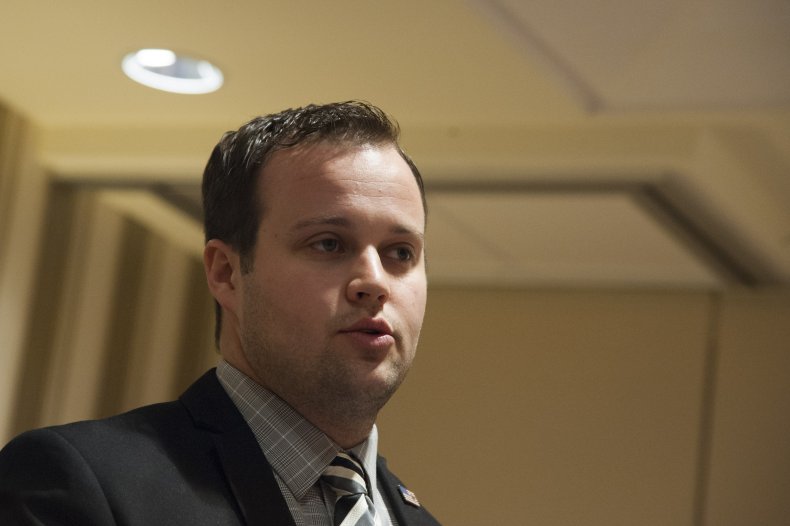 The National Center for Missing & Exploited Children (NCMEC) reviews over 25 million images of alleged child sex abuse each year—over 480,769 images per week. A majority of the images feature children under the age of eight, including toddlers and infants.
An increasing amount of child sex abuse content occurs over live-streaming where consumers pay to watch a child being violated live in real-time.
"This type of abuse is incredibly difficult to detect, due to its real-time nature and the lack of digital evidence left behind following the crime," a 2020 Thorn report said.
Sometimes the children in the images are victims of child sex trafficking, having been forced into taking sexual images and videos by pornographers or even caretakers.
As a result, some children involved in trafficking may not even realize they're being trafficked, may consider it normal, or their only means for survival. Some may also return to trafficking voluntarily or by force, fraud or coercion, according to the FBI.
Other times, the children in sexual images are the victims of online child sex abuse (CSA), an issue that has exploded since the start of the pandemic. Online child sex abuse is when people use social media, web cameras, cell phones or live streams to groom, coerce and expose children into participating in or viewing illegal sex acts.
Reports of CSA reached 4.1 million during April, quadrupling the number of reports from the same month last year, according to the NCMEC.
The number of reports has dramatically increased as the number of children staying home and using computers has also significantly increased due to nationwide school closures in response to the ongoing coronavirus epidemic.
"It was definitely a huge increase compared to the year prior, and has put a huge strain on law enforcement around the world, who are dealing with a pandemic and all of these reports coming in at the same time," John Shehan, head of the center's exploited children division, told The Los Angeles Times.
Predators seek children out on Facebook, Instagram and other lesser-known gaming and chat platforms. The predators will then befriend children, begin asking sexual questions and then persuade kids to send explicit photographs.
Afterward, they blackmail children into sending more content or allowing them access to their web cameras so they can see and record more, NCMEC officials said. Once they obtain the explicit images, traffickers will then sell them around the world.
While child sex traffickers target children of all ages, the U.S. Department of Justice says the trauma for victims can last for decades. Often, survivors of online child sexual abuse will fear that their images may be shared on the web for all to see or worry about being recognized from their images, feeling a shattered sense of safety and self-ownership.
The DOJ's Child Exploitation and Obscenity Section (CEOS) has worked with the DOJ's High Technology Investigative Unit (HTIU), the FBI, the NCMEC and United States Attorney´s Offices throughout the country to try and combat the problem through legislation, online tracking and improved legal enforcement.
However, child pornographers have increasingly used encryption techniques and anonymous networks on "The Dark Internet" to evade law enforcement and develop international networks that profit off of the continued grooming and sexual abuse of children.