Josh Duggar Facing up to 20 Years in Prison After Major Loss in Child Porn Case
A motion by Josh Duggar's attorneys to have video evidence of child pornography suppressed has been denied by a federal judge, as the former reality TV personality faces up to 20 years in prison.
The 33-year-old was indicted in April on two counts of receiving and possessing child pornography. He has pleaded not guilty.
Duggar's legal team had argued that video evidence gathered in the case against him had become "stale" because of the time that had elapsed between federal agents downloading files from seized devices and the issuing of a search warrant.
The attorneys also alleged that prosecutors had not retained evidence that could have proved the innocence of Duggar, who appeared on the reality show 19 Kids and Counting.
On Monday, however, U.S. District Judge Timothy L. Brooks denied the motion to suppress the videos, set to be used by federal prosecutors in Duggar's trial, saying a hearing on the matter was not warranted.
According to the Arkansas Democrat-Gazette, Brooks said staleness had rarely been an issue in child pornography cases. He also addressed the attorneys' argument that the government took too long to examine the electronic devices after seizing them, stating that such searches were complex and could take some time to complete.
As such, the judge said, there was no set deadline on the off-site reviewing of electronic devices that have been seized in a search warrant.
Duggar's devices were seized from his used car parking lot in Springdale, Arkansas, in November 2019. The forensic analyst who first examined them submitted his report to the U.S. Department of Justice about seven months later.
According to the Democrat-Gazette, Brooks noted that the Department of Justice released its own report in November 2020 and a supplemental report in February 2021.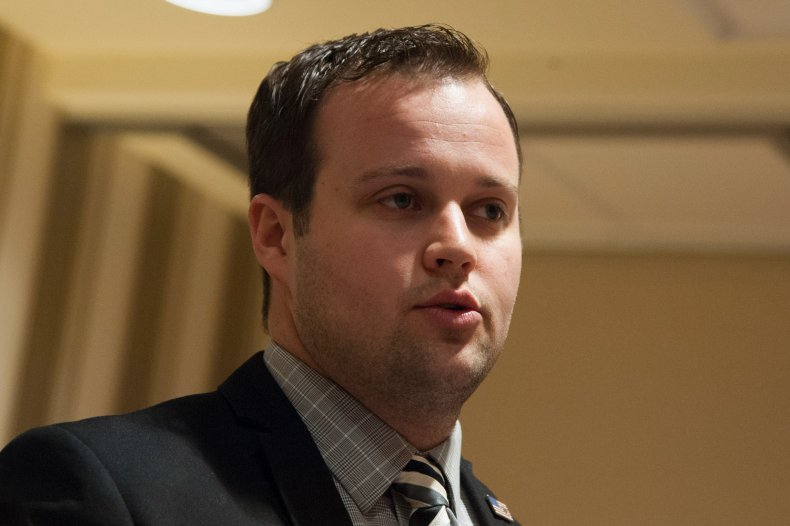 "In Mr. Duggar's case, he has not shown that federal agents acted with reckless disregard for proper procedure," Brooks said. "And he certainly has not shown that the agents acted in bad faith.
"Moreover, Mr. Duggar cannot show he was prejudiced by any delay; the devices remained in law enforcement's safe keeping throughout this time period, and the probable cause warranting the initial seizure of the devices remained viable through the date of indictment."
Duggar's trial on the two counts is scheduled for November 30. If convicted, he could spend up to 20 years in prison and be fined up to $250,000 for each count.
His family's reality show, Counting On—in which he did not appear—was canceled by TLC earlier this year. According to Variety, his wife, Anna Duggar, and their six children did appear in the show.
Counting On was a spin-off of TLC's 19 Kids and Counting, which was taken off the air in 2015, shortly after the unearthing of a 2006 police report that revealed Josh Duggar had molested five underage girls, including four of his sisters.
Although Josh Duggar's parents said the incidents had occurred and he had confessed to them, he was never criminally charged because the statute of limitations had run out when police learned of the events.
The news led to Josh Duggar stepping down from his role as a lobbyist for the Family Research Council, an anti-LGBTQ, anti-abortion and anti-divorce organization.
"Twelve years ago, as a young teenager, I acted inexcusably for which I am extremely sorry and deeply regret," Josh Duggar said of the allegations in May 2015. "I hurt others, including my family and close friends."