Josh Hawley Proposes Tax Credit to Raise Minimum Wage, Says Large Businesses Could Support Hike
Republican Senator Josh Hawley of Missouri will propose a plan to increase the minimum wage for low-earning workers, called the Blue-Collar Bonus, on Wednesday as an alternative to the Democrats' proposal.
"Blue-collar workers have shouldered the worst of the pandemic. They deserve to keep more of their hard-earned money. They deserve a pay raise. I am introducing new legislation to give them one," Hawley said in a Wednesday tweet.
"Wages for blue-collar workers have been stagnant for decades. And the government made the problem worse by shutting down the economy a year ago," Hawley said in a Wednesday statement, referring to the nationwide shutdown that occurred last spring because of the coronavirus.
"It's time we give blue-collar workers some respect and a pay raise," Hawley continued. "This plan would deliver meaningful relief for families and working Americans through higher pay while incentivizing and promoting work."
The bill proposes a three-year program that would increase worker wages. The program would begin in 2021 and expire in 2024.
The wage increase would be paid by taxpayers rather than employers in an effort to "not place a major new burden on small businesses, many of which are still recovering from harmful shutdowns," the senator's statement said.
Under the proposed bill, those making less than $16.50 per hour will receive a refundable tax credit worth 50 percent of the difference, paid out in quarterly installments. For example, if a worker is making $12 per hour, he or she would be eligible for a $2.25 per hour credit.
The $16.50 cutoff could increase over time, as it would be connected to the Consumer Price Index, a measurement of the average cost of consumer goods and services, such as transportation, food and medical care.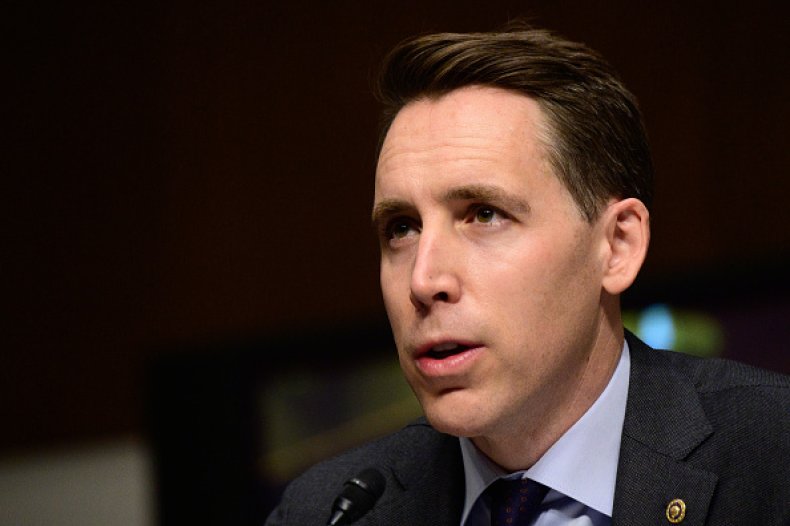 Only American workers with a valid Social Security number would be eligible for the tax credit. This means that non-U.S. citizens and undocumented immigrants would not be included. The tax credit would apply only to those working 40 hours or less a week.
Hawley's team estimates the bill would cost approximately $200 billion.
The Missouri senator told Axios he would also support a $15 minimum wage for workers at large corporations that make at least $1 billion in annual revenue.
In a Tuesday tweet, Hawley said that large corporations could afford to pay their workers $15 per hour by 2025 but small businesses would not be able to sustain the same rise in expenses.
"The biggest corporations in America can afford to pay their workers $15 an hour," Hawley said. "Raise the minimum wage for big business, not small businesses."
Democrats are currently proposing an increase for the minimum wage to $15 an hour by 2025 in several phases as part of President Joe Biden's COVID-19 stimulus relief package. However, several Democrats, Republicans and Biden have admitted the prospects of passing the bill in the stimulus package are unlikely, meaning any increase would have to be proposed in a new standalone bill.
Hawley's fellow GOP Senators Tom Cotton and Mitt Romney also recently submitted a bill that would increase minimum wage to $10 an hour.
Newsweek reached out to Hawley's office for comment but didn't hear back in time for publication.
Correction 02/24. 11:44 a.m.: A previous version of this story stated that Hawley supports the Democratic proposal of a $15 minimum wage increase at the federal level. However, Hawley supports large businesses raising minimum wage on their own, rather than being federally mandated to do so. The copy and the headline have been changed to represent his stance.

Correction 02/25 12:33 a.m.: A previous version of this story's social headline misspelled "tax" as "yax." We regret the error.