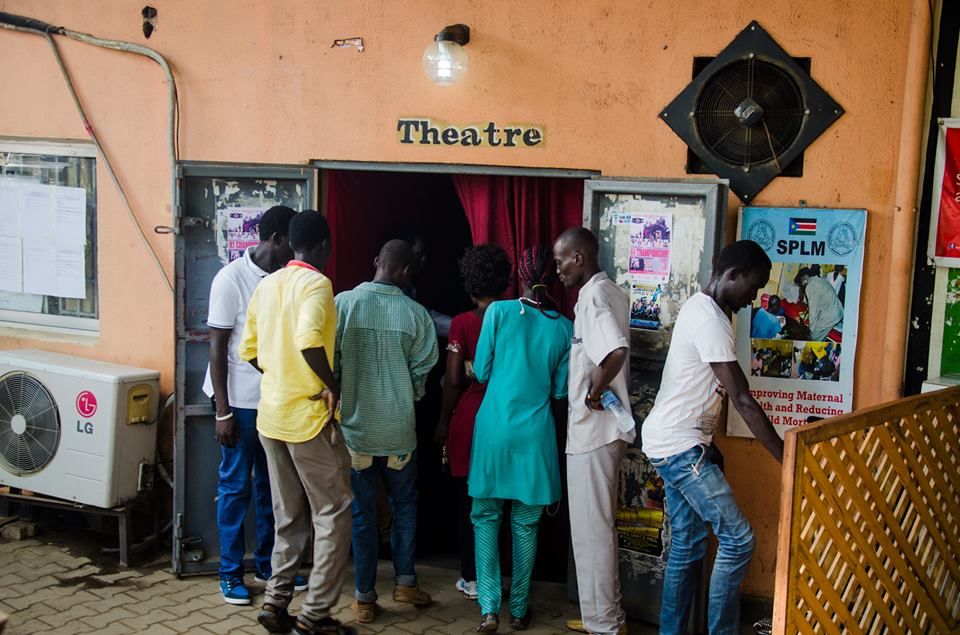 Hundreds of South Sudanese people are flocking to the capital Juba, huddling around cinema screens to watch dramatic fictional tales and powerful documentaries about their country's short history.
The world's youngest country, which only obtained independence from its northern neighbor Sudan in 2011, is currently hosting its first-ever movie gala. Running from Monday until Thursday July 7, the Juba Film Festival is showcasing the work of local and international filmmakers in a bid to change perceptions of a country that, outside its borders, is largely associated with the horrors of war.
The festival was the brainchild of Simon Bingo, 29, a Juba filmmaker. Bingo says that he hopes culture can help the South Sudanese to "find our own identity," rather than being branded as warmongers. "What we know now is that people are talking of South Sudanese as fighters, war people [who] like fighting, but we are struggling to try to change that," says Bingo, speaking to Newsweek from Juba.
Bingo's personal history is a reflection of his country's turbulent past. The filmmaker only moved back to Juba in 2009 after fleeing civil war with his family as a child and spending 10 years in Kakuma refugee camp, a settlement in northwestern Kenya that holds some 57,000 refugees, many of whom are South Sudanese.
Two civil wars were fought in Sudan following its independence from British-Egyptian rule in 1956, the second of which ultimately resulted in the 2011 referendum. But after realizing its dream of a separate country, South Sudan was plunged into conflict again when fighting broke out between supporters of President Salva Kiir and then-Vice President Riek Machar. The violence quickly morphed into a full-scale civil war, which has claimed tens of thousands of lives and displaced more than 2 million South Sudanese.
While sporadic outbursts of fighting continue, a peace agreement was signed in August 2015 and Machar was recently rehabilitated into the government and reassumed his post of vice-president. As the country looks to rebuild itself, Bingo says that culture and the arts can play a key role. "South Sudan has a lot of promising filmmakers and actually the audience [as well]—the people love films," he says. "So there is the potential that we will be having young filmmakers coming out of South Sudan very soon."
The festival has a busy program with a series of short and longer films being shown at the Nyakuron Cultural Center in Juba, a theater that Bingo describes as having a capacity of around 900 people and being close to full on Monday. It will conclude with an prize ceremony on Thursday, where nominees in a variety of categories—director, editor, actor etc—will be feted for their work.
As well as being enjoyed by their avid viewers, many of the films also touch on social issues relevant in South Sudan. These include, according to Bingo, topics such as forced marriage— 52 percent of girls in South Sudan are married before their 18th birthday and many of them have no say in choosing their partners—and a practice known as dukhan, found in both Sudan and South Sudan. The practice involves women straddling the cooling, perfumed embers of a fire in the belief that smoke smooths the skin and tightens the vagina, thereby giving greater sexual pleasure to her husband.
For Bingo, the festival provides an opportunity for South Sudan to rebrand itself. "We can sell our country through independent industry, through film, through music, through arts and culture. These are things that can promote the image of the country," he says.