South Sudan Cancels Five-Year Independence Anniversary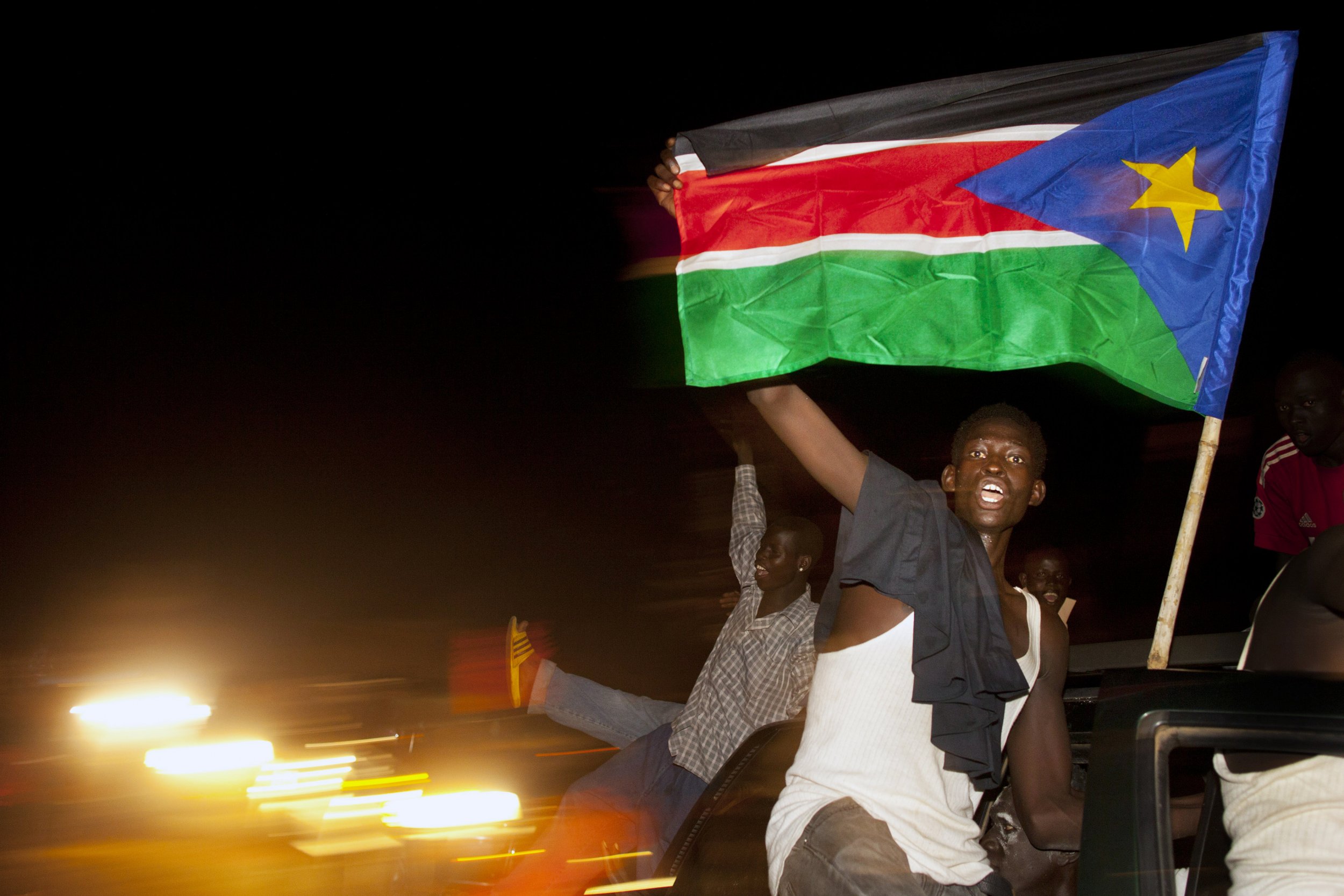 South Sudan has canceled celebrations for its fifth anniversary of independence as scores of civilians died in fresh clashes between government and rebel forces.
The country is the world's youngest nation after gaining independence from its northern neighbor Sudan in on July 9, 2011, in a landslide referendum. Since December 2013, however, South Sudan has been riven by a civil war that has killed tens of thousands of people and displaced more than 2 million.
South Sudan's economy is also under severe pressure. The International Monetary Fund (IMF) said in June that the economy shrank by 5.3 percent in 2015 and is expected to register growth of just 0.7 percent in 2016. The South Sudanese pound has depreciated by almost 90 percent since a devaluation in December 2015 and inflation is close to 300 percent. The country is heavily dependent on the oil and gas industry—South Sudan has the third-largest proven reserves in sub-Saharan Africa—but production has dipped as low as 120,000 barrels per day (bpd) during the civil war. By contrast, South Sudan was producing at least 350,000 bpd in 2011, when it seceded from Sudan.
The country's Information Minister Michael Makuei Lueth said on Friday that President Salva Kiir had ordered celebrations of independence—which cost around 10 million South Sudanese pounds ($1.6 million) in previous years—to be shelved and the money spent on more pressing areas. "If we can get that amount, if we have this amount, we prefer to use it for addressing our concerns, our problems in the economy, issues of payment of salaries and so forth," said Lueth, according to independent domestic news agency Radio Tamazuj. Lueth said that July 9 would remain a public holiday and that Kiir would issue a statement on the issue.
The civil war, which broke out due to Kiir accusing rebel leader Riek Machar of plotting a coup, has ostensibly come to a stop in South Sudan. The two sides signed a peace agreement in August 2015 and Machar returned to Juba in April to re-take up his former post of vice-president, working alongside Kiir in a transitional unity government.
However, clashes broke out over the weekend in the northwest town of Wau between army soldiers and rebels, with Lueth saying on Tuesday that at least 43 people were killed, 39 of whom were civilians, according to Reuters. Government forces fought with rebels loyal to Ali Tamin Fatan, a militia leader trying to establish an Islamist state in the west of the country but who also has ties to the Lord's Resistance Army, the nominally Christian militia led by Ugandan warlord Joseph Kony. Lueth said the number of casualties could rise as reports from the army trickled in. The United Nations mission in South Sudan (UNMISS) said on Monday that it was sheltering around 10,000 civilians caught up in the violence in Wau.
On top of the conflict and economic crisis, South Sudan is also facing its worst food shortage in history, with U.N. agencies saying on Wednesday that some 4.8 million people could go hungry before harvests are expected to begin in August.