Nigeria No Longer Africa's Top Oil Producer, as Militants Cut Production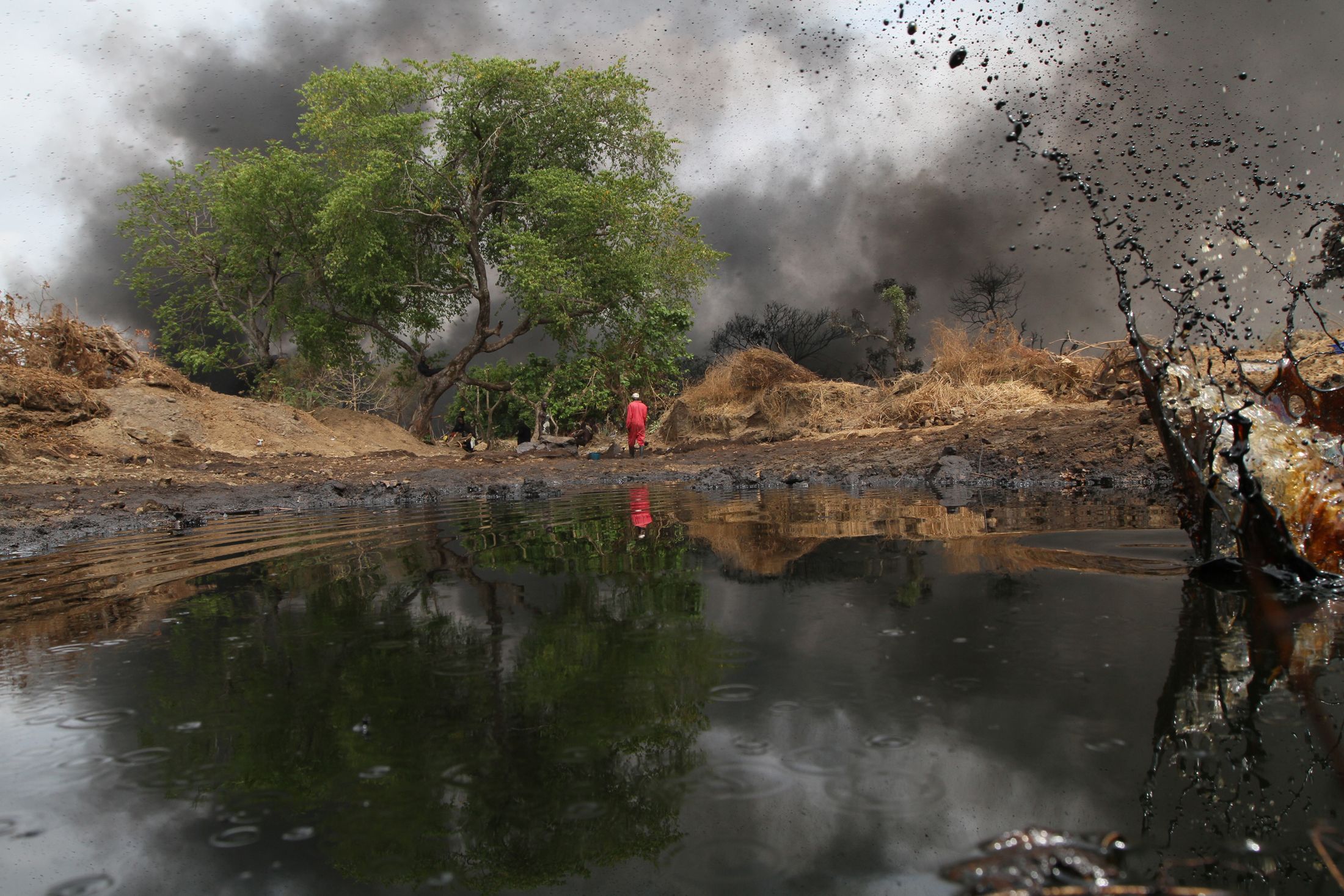 Attacks by militants in Nigeria's oil-rich Niger Delta region have cut oil production by 800,000 barrels per day (bpd), according to the country's petroleum minister.
An offshore facility run by U.S. company Chevron, which produced 35,000 bpd, was shut down in May following an attack, while Shell has reportedly evacuated some of its staff from an oilfield in the region due to the increased risk of attack.
A newly-formed group calling itself the Niger Delta Avengers claimed responsibility for the Chevron attack and said, on its website, that its "major goal" is "to cripple the Nigerian economy." Nigeria's military claims to have arrested members of the group and Nigerian President Muhammadu Buhari has warned that oil militants will be dealt with in the same manner as Boko Haram. Nigerian armed forces have been carrying out a sustained offensive against the Islamist militant group over the past year, taking back much of the territory once controlled by Boko Haram.
Nigeria's Petroleum Minister Emmanuel Ibe Kachikwu said on Monday that the attacks had cut Nigeria's oil production from an average of 2.2 million bpd to 1.4 million bpd. "We are going to work hard to see how we will get these issues resolved and get our production back," said Kachikwu in an appearance before a special session of the lower house of Nigeria's parliament, according to Premium Times.
The dip means that Nigeria is—at least temporarily—no longer Africa's biggest oil producer. Angola is currently producing 1.8 million bpd, while Nigeria was recorded as producing 1.69 million bpd, in an early May research note from RBC Capital Commodities reported by Business Insider.
Militants in the Niger Delta region conducted a campaign of kidnappings, killings and pipeline sabotage during the mid-2000s, which at its peak cut Nigeria's oil production to 800,000 bpd. A presidential amnesty program was introduced in 2009, which offered subsidies to militants who gave up arms and earmarked lucrative security contracts for former militant leaders, reduced violence in the region. But Buhari has cut funding for the program by 70 percent in his 2016 budget and has spoken of phasing it out completely in the next few years.
Nigeria's anti-corruption agency issued an arrest warrant for former Niger Delta militant leader Government Ekpemupolo—known better as Tompolo—in January on money laundering charges totaling 46 billion naira ($231 million), which he denies. The issuing of the warrant coincided with several attacks on oil facilities, although Tompolo has denied any involvement in the recent wave of attacks.