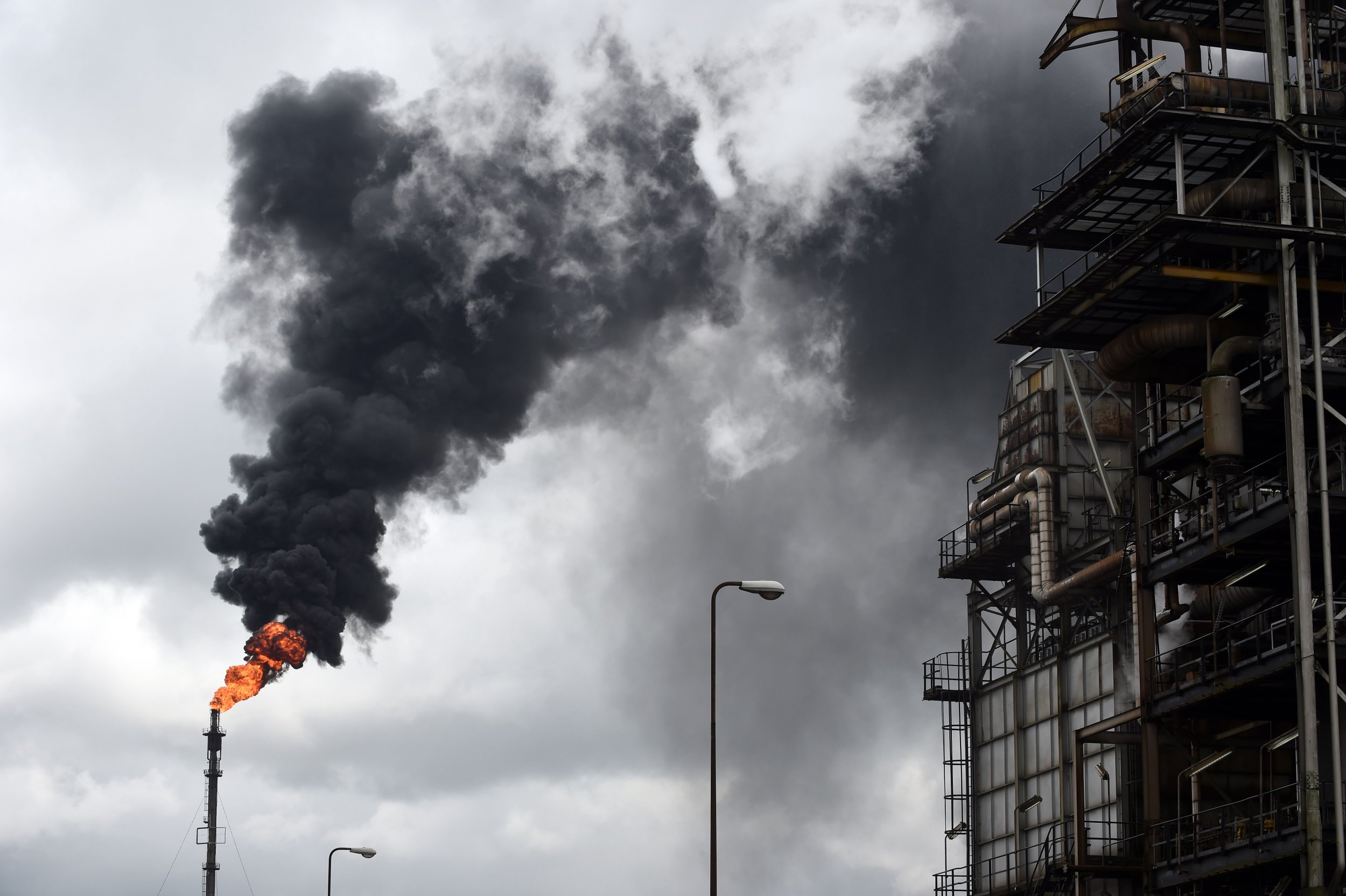 Militants killed five more security personnel in the oil-producing Niger Delta region of Nigeria on Monday as ongoing insecurity led an oil labor union to consider pulling its workforce from the region.
Armed men killed two policemen as they slept at a security post in Nigeria's Rivers state on Monday, while three soldiers were also killed in a separate attack in Bayelsa state, Reuters reported. The killings come a day after militants shot dead five police officers in the Niger Delta region on Sunday.
The Niger Delta was plagued by a militant insurgency in the late 2000s, led by groups such as the Movement for the Emancipation of the Niger Delta (MEND), who patrolled the rivers and creeks of the region, kidnapping oil workers and sabotaging pipelines. The insurgency cut Nigeria's oil production to a third of its maximum capacity and was only tentatively resolved by a presidential amnesty agreement signed by militant leaders in 2009, which ensured that ex-militants received monthly subsidies from the government and gained lucrative contracts to provide security for oil firms. Nigerian President Muhammadu Buhari has continued the amnesty but withdrawn security contracts, stoking anger among ex-militants.
Militants in the Niger Delta have taken up arms again in recent months with a spate of attacks. A newly formed group calling itself the Niger Delta Avengers claimed responsibility for two attacks in May, including one on U.S. company Chevron's offshore facility in Okan, which was subsequently closed, shutting off 35,000 barrels per day (bpd). Two of the four oil refineries operated by the state-run Nigerian National Petroleum Company (NNPC) were temporarily closed in January due to attacks, which Nigerian power minister Babatunde Fashola said were costing the country $2.4 million per day.
Shell evacuated some of its staff in the Bonga oil field in the southern Niger Delta over the weekend, Reuters reported. The chairman of the Warri branch of the National Union of Petroleum and Natural Gas Workers (NUPENG), Cogent Ojobor, also said that the "best thing for any reasonable company to do is evacuate its workforce." Warri is a city in Nigeria's southern Delta state.
The national general secretary of NUPENG, Joseph Ogbebor, told Newsweek that the union would consider evacuating its workers if the security situation continued to deteriorate. "At the moment, we are not contemplating withdrawing our workers...but their security is paramount to us," says Ogbebor.
The Nigerian military vowed to "employ all available means and measures within its Rule of Engagement to crush any individual or group" engaged in the destruction of oil pipelines or facilities in the Niger Delta, in a statement issued by Nigerian defense spokesman Brigadier General Rabe Abubakar on Tuesday. President Buhari has also vowed to deal with oil militants in the same way the country has tackled the Boko Haram insurgency. Nigeria has been conducting a sustained military offensive against Boko Haram since early 2015 and has reclaimed much of the territory once held by the militants, though Boko Haram continues to carry out deadly attacks in Nigeria and neighboring countries.
The attacks against oil pipelines have depressed production to approximately 1.69 million bpd in May, Nigeria's lowest output since June 2007 when it stood at 1.68 million bpd, according to Reuters. A further slip could push production below the 22-year low of 1.46 million bpd recorded in August 1994. Nigeria is Africa's biggest oil producer and relies heavily on the industry for its economy—petroleum products constitute more than 90 percent of the total value of Nigerian exports, according to OPEC.