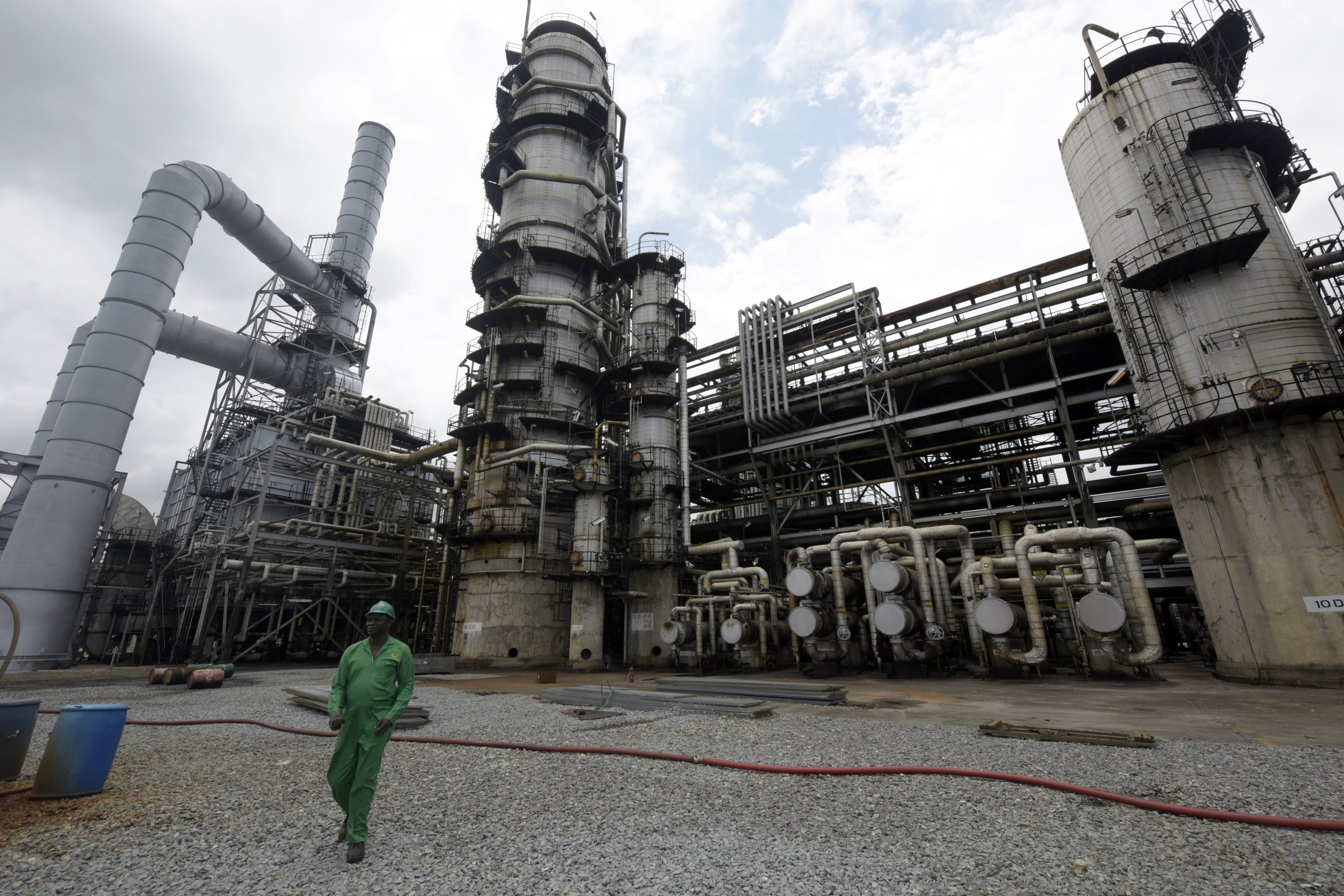 Nigeria's state oil company has announced the closure of two of its four refineries after targeted attacks by militants disrupted their operations.
The Nigerian National Petroleum Corporation (NNPC) announced on Wednesday that refineries in the southern city of Port Harcourt and the northern city of Kaduna had undergone an "operational shutdown" on Sunday due to a lack of supply caused by attacks on oil pipelines. The NNPC did not state when or whether the refineries would reopen and no one from the NNPC was immediately available to comment.
Militants attacked pipelines in the Niger Delta region last week after a Nigerian court issued an arrest warrant for Government Ekpemupolo, known as Tompolo, on charges of theft and money laundering totaling 34 billion naira ($170 million). Tompolo is a former figurehead in the Movement for the Emancipation of the Niger Delta (MEND), a coalition of militant groups that attacked oil stations and kidnapped workers during the mid-2000s. At the height of the militancy, rebels cut Nigeria's oil production to 800,000 barrels per day, less than a third of its maximum capacity of 2.5 million barrels per day.
According to the NNPC, the Port Harcourt and Kaduna refineries were producing a total of 5.4 million liters of petrol per day. The statement said it had "put in place strategies to guarantee unimpeded countrywide availability of petroleum products" without specifying what these strategies were. Nigeria imports 90 percent of its refined oil products, according to AP. Port Harcourt refinery only reopened in July 2015 after nine months of inactivity, while the Kaduna facility restarted in December 2015 after a closure of several months. Babatunde Fashola, Nigeria's power minister, said on Tuesday that the recent attacks were costing the government $2.4 million per day.
The Niger Delta has enjoyed a period of relative stability since a presidential amnesty program was introduced in 2009. Under the program, some 30,000 ex-militants receive subsidies of 65,000 naira ($326) per month, as well as access to employment opportunities and training. A program spokesperson confirmed in January that the amnesty would continue for at least another year.
Nigerian President Muhammadu Buhari, who appointed himself the minister of petroleum in November 2015 in a bid to clean up the oil industry, has threatened to deal firmly with militants disrupting the country's supplies. Buhari also ordered that the Nigerian military take over security of oil pipelines, depriving ex-militants of lucrative protection contracts.
Such measures are part of Buhari's "more aggressive posture" towards the ex-militants, says Frank Charnas of Afrique Consulting Group, a sub-Saharan Africa risk consultancy. "The recent attacks may therefore be aimed at demonstrating the need for their [the ex-militants'] security services and at intimidating the government into extending and increasing the amnesty program for militants in the region," says Charnas.
Nigeria is the biggest oil producer in Africa and the industry accounts for more than 90 percent of the total value of the country's exports, or $77 billion, according to OPEC. Corruption, however, is thought to be endemic in the industry, with estimates that Nigeria loses as many as 300,000 barrels per day or $12 billion annually through corruption.