Watch: South Sudan is Teetering on the Brink of Famine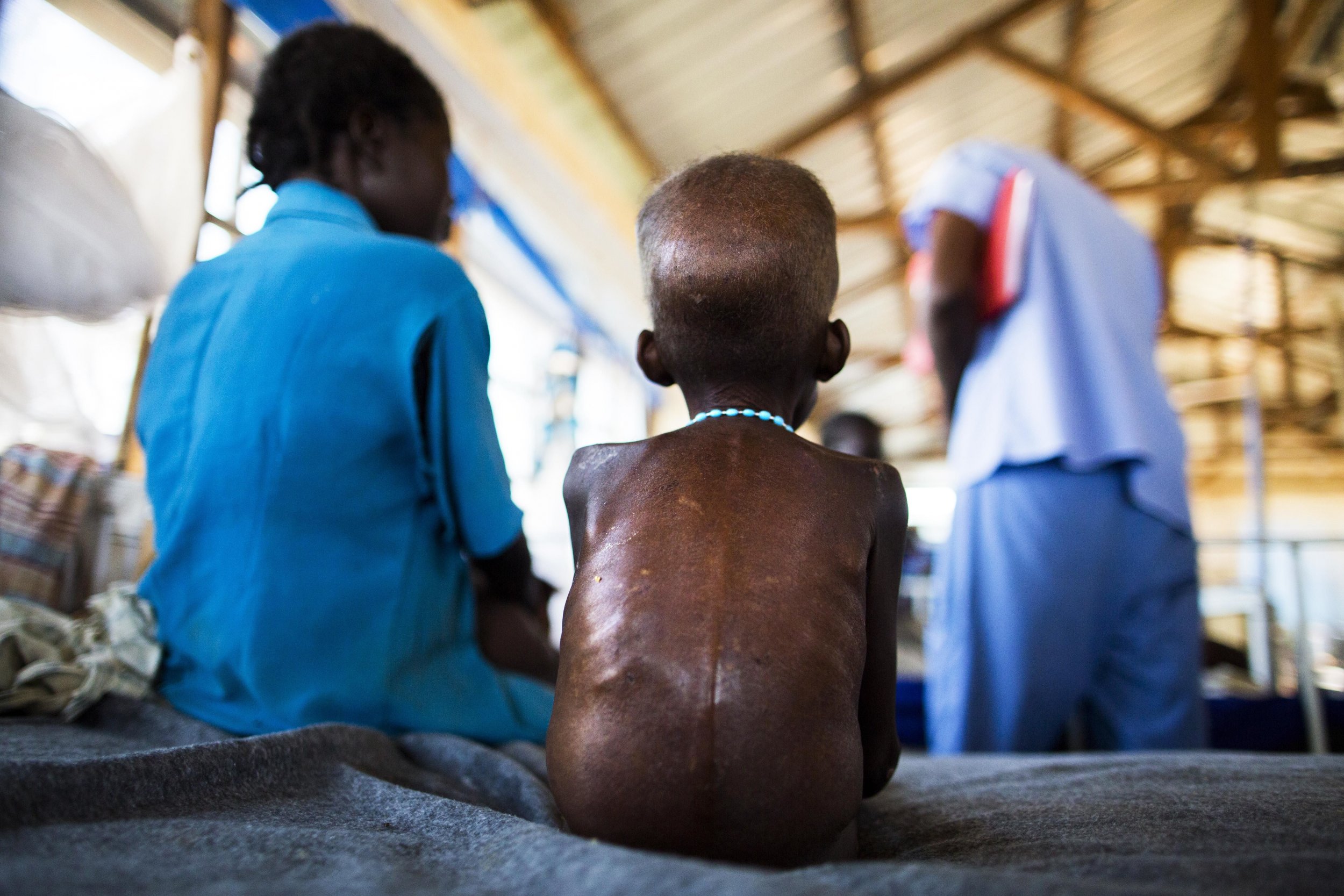 Updated | South Sudan's humanitarian situation is abysmal.
The status quo in the world's youngest country was recently described as "one of the most horrendous human rights situations in the world" by the United Nations High Commissioner for Human Rights. This followed a U.N. report published earlier in March that detailed how soldiers were raping women in lieu of their wages and deliberately murdering civilians in the two-year civil war, which has been raging across the country since December 2013. A separate report by Amnesty International also detailed how civilians have been packed into a shipping container and suffocated to death, before having their bodies dumped in open pits. (The government denies the allegations made by both reports.)
Yet beyond the horrific allegations of sexual violence and human rights abuses, the civil war has also created a devastating hunger crisis in the country, which gained independence from Sudan in 2011. Almost a quarter of the population—or 2.8 million people—are in urgent need of humanitarian assistance, with 40,000 in the conflict-ravaged Unity state in particular close to starvation. It is this situation which a team from investigative series FRONTLINE and the Brown Institute for Media Innovation at Columbia Journalism School in New York have documented in a 360 degree, virtual reality film that takes viewers to the heart of South Sudan's food crisis.
"When I was a child, I learned that famine is caused by drought—that it's a natural disaster, that there's not enough rain and then people lose their crops and go hungry," says Marcelle Hopkins, who directed the documentary titled On the Brink of Famine. "That is not what is happening in South Sudan."
Hopkins traveled to South Sudan for a month between August and September 2015 to shoot the film with her colleagues Benedict Moran and Evan Wexler. During the team's time there, South Sudan's warring parties—the army loyal to President Salva Kiir and rebels backing the recently-reinstated Vice President Riek Machar—signed a peace agreement aimed at bringing an end to the fighting that has killed tens of thousands and displaced more than two million.
According to Hopkins, South Sudan is not a country that should be prone to famine. The East African state has a tropical climate and averages 953 millimeters of rainfall per year—by comparison, the U.K. receives slightly more with an annual average of 1,154 millimeters. But sporadic outbreaks of fighting have displaced people from their arable land and have meant that farmers have been unable to plant seeds for up to two years in some areas, says Hopkins. "They are separated from their land, they are separated from their farms and gardens where they grow food to feed their families, their cattle are being looted," she says. "It's not a natural disaster, it's an entirely man-made crisis."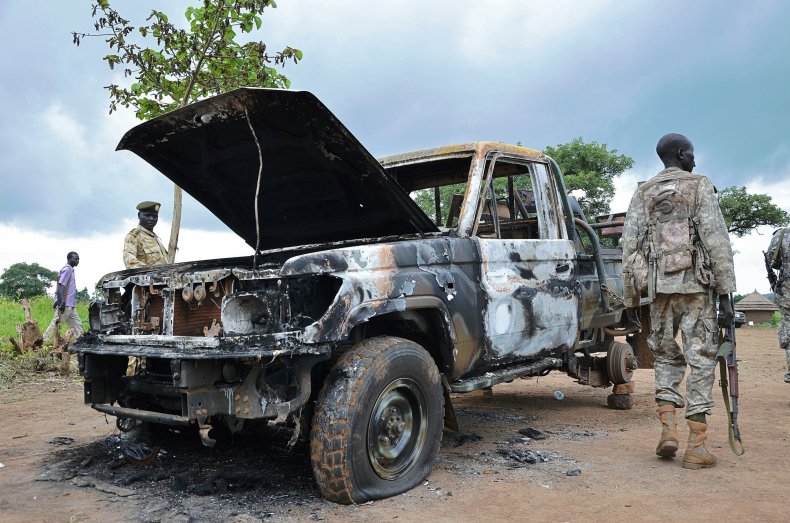 The team decided to shoot the footage using virtual reality technology in order to provide an immersive experience of a country that most viewers will never visit, says Hopkins. "Virtual reality is essentially a teleporter," she says. Obstacles abounded to filming, however: despite being the size of France and Belgium combined, South Sudan has no paved roads outside the capital Juba and many of the film's subjects have relocated to the vast Sudd, one of the world's largest swamps, from areas marred by fighting.
At present, famine has not yet been declared in South Sudan. Six of the 10 states are currently classified as experiencing a crisis in food security, while Unity state is classified as an Emergency—one phase before famine—by the Integrated Food Security Phase Classification (IPC), which monitors global food security. Hopkins says the situation is only going to deteriorate so long as the fighting continues. "What we saw was a very, very desperate situation," she says. "People are dying, will continue to die and will die at a greater rate if something doesn't happen, if they're not able to access these areas where there is fighting."
This article originally incorrectly stated that Columbia Journalism School is in California. Columbia Journalism School is actually in New York.