Sudan Could Close Its Border With South Sudan Again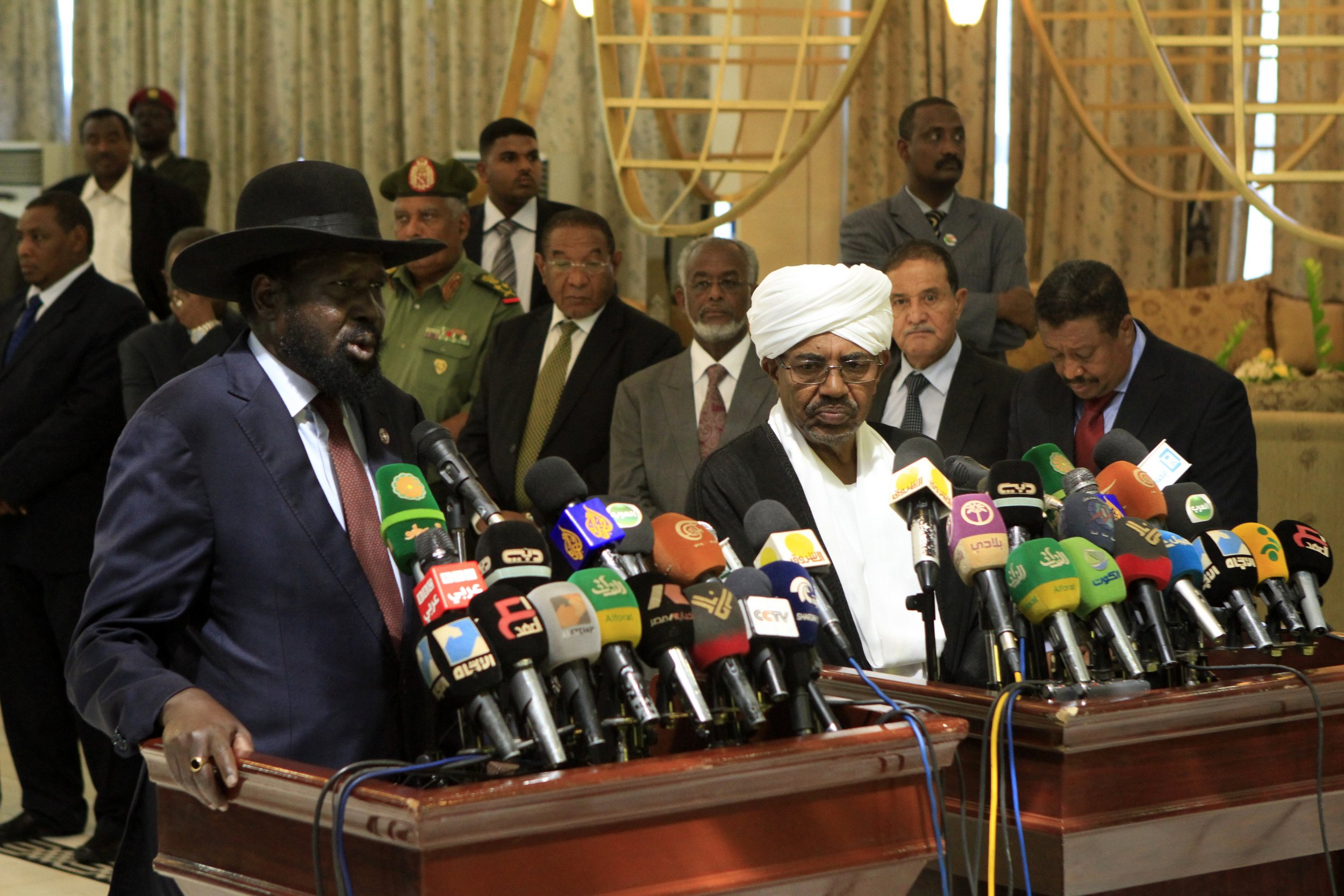 Sudan has threatened to once again close its border with South Sudan, just two months after it was opened for the first time since the latter's secession in 2011.
South Sudan seceded from Sudan in an acrimonious split following a 2011 referendum in which 99 percent of South Sudanese backed independence. The border between the two remained until January, when Sudanese President Omar Hassan al-Bashir ordered it to be opened.
Bashir's government has long accused South Sudan of supporting a rebellion in its Darfur region and another insurgency in Blue Nile and South Kordofan, allegations which the South Sudanese government denies. The war in Darfur has been ongoing since 2003 and Bashir is currently subject to an arrest warrant issued by the International Criminal Court in 2009 for crimes against humanity, war crimes and genocide related to the conflict. An estimated 400,000 people have been killed and 2.5 million displaced by the Darfur conflict, which has been called a genocide by U.S. authorities. Bashir denies the ICC charges.
An aide to President Bashir, Ibrahim Mahmoud, warned on Thursday that South Sudan must desist its alleged support for rebel groups in Sudan or else face the possible closure of the border, Reuters reported. The warning came before peace talks scheduled for Friday in the Ethiopian capital Addis Ababa involving the Sudanese government, the main opposition party and several armed rebel groups.
The order to open the border was seen as marking a new phase of relations between the two countries, which have been tense since the south's secession. South Sudan took around 75 percent of Sudan's oil when it gained independence, estimated to be about 5 billion barrels according to the U.S. Energy Information Administration. Prior to Bashir's order, South Sudanese President Salva Kiir had already directed troops to withdraw from the Sudanese border, claiming it was time to "normalize our relations with our brothers and sisters" in Sudan.