Federal Judge Aileen Cannon issued an order Wednesday stating what Donald Trump and his lawyers can do with classified information as part of his legal battle in the Mar-a-Lago government documents case.
In June, the former president was indicted on a total of 37 counts in the case involving his handling of classified documents after he left office. The charges included 31 counts of willful retention of national defense information, as well as one count each of conspiracy to obstruct justice, withholding a document or record, corruptly concealing a document or record, concealing a document in a federal investigation, scheme to conceal, and false statements and representations.
The charges came after an investigation by Justice Department special counsel Jack Smith. As part of that probe, the FBI raided Trump's Mar-a-Lago estate in Florida in August 2022 and recovered more than 100 classified documents. Trump has denied any wrongdoing in the case and pleaded not guilty to the charges.
In her order, Cannon, a U.S. District judge in Florida, wrote, "All classified documents or material and the information contained therein shall remain classified unless the documents or material bear a clear indication that they have been declassified by the agency or department that is the originating agency of the document, material, or information contained therein," Cannon wrote in her order.
She went on: "The Defendant may disclose classified information to the defense as necessary for the preparation of his defense. Any classified information provided to the defense by the government or the Defendant is to be used solely by the defense and solely for the purpose of preparing the defense."
Ty Cobb, an attorney and member of Trump's legal team from 2017 to 2018, told Newsweek that Cannon's order is standard operating procedure in classified documents cases and "not really a victory for anybody, just sort of the way things are done."
"I wouldn't read that much into it in terms of rejecting Trump's defense, but that's always been the problem with Trump's defense...it's not consistent with what the law says," Cobb said.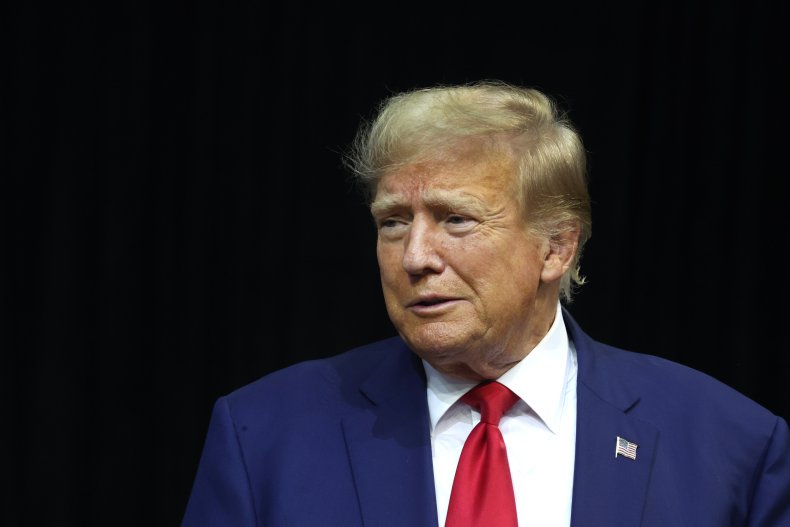 Since his indictment in the Mar-a-Lago case, Trump has maintained that as president he could declassify government materials with just a thought, as he told Fox News' Sean Hannity last September.
"I think you could fairly say by reciting the governing law, which is contrary to Trump's theory that he has the ability to declassify things and at his whim, it implicitly rejects that," Cobb said. "But I think that's a little bit of a distortion just because this is what most orders say."
A distinction could be fairly made, he added, that statements previously made by Trump are "wildly inconsistent with the former president's purported defense," he added.
In Florida, Palm Beach County State Attorney Dave Aronberg told Newsweek that Cannon's order is a "win" for the government because documents will remain classified unless there is a "clear indication."
"That is, declassification via mental telepathy won't cut it," he said.
Asked if Cannon's order limits Trump's declassification powers, Aronberg said it limits his ability to access classified material.
"I wouldn't say she limited his declassification powers," he said. "She poured cold water on his claims to have declassified the documents absent a clear directive."
Newsweek reached out by email to Trump's legal team for comment.
Cannon's order also rejected the Trump legal team's request to restore a sensitive compartmented information facility at Mar-a-Lago, which the former president's lawyers argued in August would be "a more efficient use of government resources."
"This order largely sidestepped or outright rejected Mr. Trump's rather preposterous requests for how he could access and discuss information currently identified by the government as classified," attorney Bradley Moss told Newsweek.
Moss continued: "Unless and until Mr. Trump files a motion successfully challenging the classification status of the documents subject to the CIPA [Classified Information Procedures Act] order, they are all presumed to be classified and access to them will be confined to a SCIF or appropriate location designed by the government security officer. Not by Mr. Trump."