Judge Blasts 'Potentially Dangerous' COVID Protection Claims as Clothing Chain Fined $3.7M
A clothing company has been hit with a sizable fine for advertising activewear that it claimed could block the spread of COVID-19.
The company, Lorna Jane, is based in Australia and was found by a federal court on Friday to have made "false and misleading representations" about its LJ Shield technology and its supposed ability to halt the spread of COVID. As a penalty, the company will pay a fine of 5 million Australian dollars, or about $3.7 million, the BBC reports.
The judgment follows a complaint filed against Lorna Jane by the Australian Competitions & Consumer Commission (ACCC) last July.
"This was dreadful conduct as it involved making serious claims regarding public health when there was no basis for them," ACCC chairman Rod Sims said about the ruling.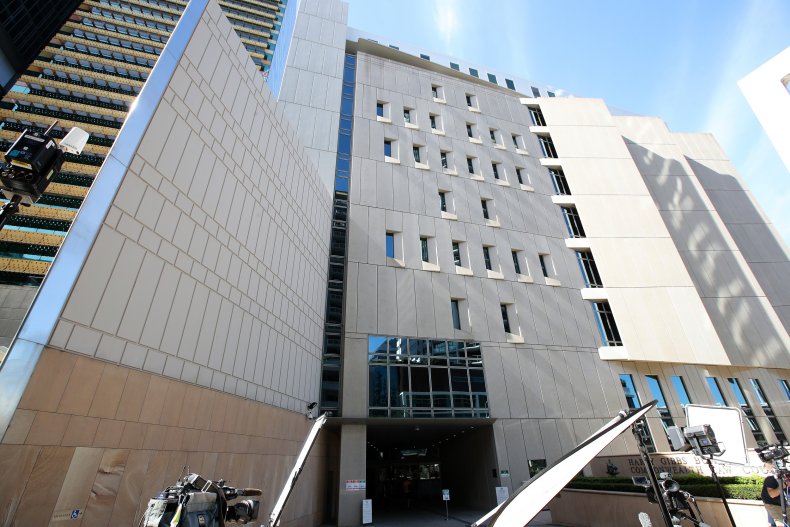 Lorna Jane said in a statement sent to Newsweek that it accepts the ruling, but it also attempted to point the finger elsewhere: its supplier. According to CEO Bill Clarkson, the company was given inaccurate claims by a supplier.
"A trusted supplier sold us a product that did not perform as promised," Clarkson said. "They led us to believe the technology behind LJ Shield was being sold elsewhere in Australia, the USA, China, and Taiwan and that it was both anti-bacterial and anti-viral. We believed we were passing on a benefit to our customers."
Ads for the LJ Shield line published by the BBC show the various false claims made about the benefits it gave to Lorna Jane's various activewear products.
"LJSHIELD is a groundbreaking technology," the materials state. "That makes the transferal of all pathogens to your Activewear (and let's face it, the one we're all thinking about is Covid-19) impossible by eliminating the virus on contact with the fabric."
The ads go on to claim that LJ Shield would be applied to pieces of clothing "as a water-based, non-toxic mist" that "never washes out & is never absorbed into your skin." The "safe, sustainable, & permanent" technology would allegedly protect against "bacteria, viruses, mould, and fungus" with no ill effects on the human body or the environment.