Judge in Derek Chauvin Trial Threatens a Mistrial if Prosecution Brings in New Evidence
Judge Peter Cahill on Thursday threatened to declare a mistrial in the case against former Minneapolis police officer Derek Chauvin if the prosecution presented new evidence.
The state called a rebuttal witness, pulmonologist Dr. Martin Tobin, to dispute the testimony of Dr. David Fowler. Fowler testified Wednesday that George Floyd's manner of death should be listed as undetermined, as he believed Floyd died of a sudden cardiac arrhythmia due to underlying heart disease.
Fowler said contributing factors included Floyd's ingestion of fentanyl and methamphetamine, exposure to vehicle exhaust, and possible carbon monoxide poisoning.
Floyd's death was previously ruled a homicide by the Hennepin County Medical Examiner. The medical examiner stood by the classification during his testimony earlier in the trial.
The state attempted to present previously unknown test results about carbon monoxide levels in Floyd's blood. Eric Nelson, Chauvin's lawyer, argued that the state "has had ample time" to present this evidence during their portion of the case and threatened to move for a mistrial if the test results were allowed.
Cahill agreed, stating that if the prosecution's witness "even hints that there are test results that the jury has not heard of, it's going to be a mistrial."
Tobin's following testimony was brief. He explained that tests of the oxygen saturation in Floyd's blood at the time of death proves there was no way he could have had more than 2 percent of carbon monoxide in his system, a level that could not lead to poisoning.
"It's simply wrong," Tobin said of Fowler's testimony on potential carbon monoxide poisoning.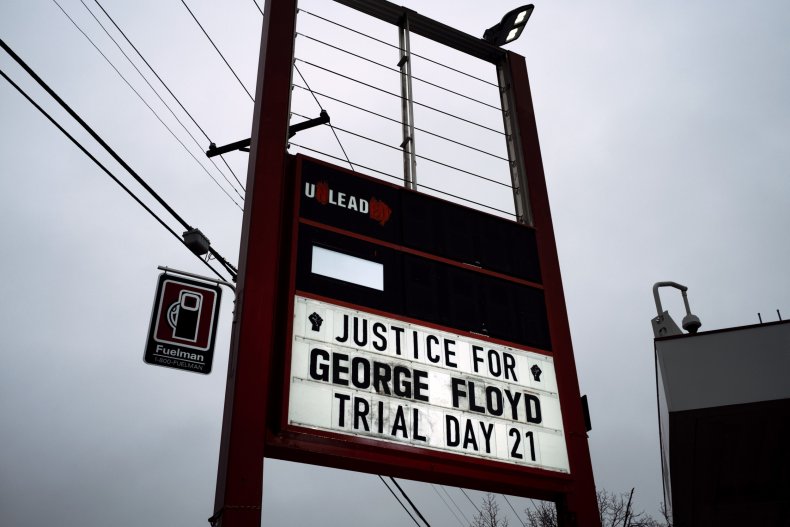 The jury was dismissed on Thursday after Tobin's testimony.
Chauvin did not testify, instead invoking his Fifth Amendment right.
Now that the witness period is over, closing arguments and jury deliberations are set to begin Monday at 9 a.m.
"The evidence is now complete for this case," Cahill told the jury on Thursday.
The start of deliberations will also mark the beginning of the jury's sequestration in a hotel. The judge advised jurors on Thursday to "plan for long, hope for short" when it came to sequestration.
Chauvin faces three charges: second-degree murder, third-degree murder, and second-degree manslaughter. He has pleaded not guilty.
The three other responding officers involved in Floyd's fatal arrest on May 25 have been charged with aiding and abetting murder. They will be tried jointly in August. All four officers involved were fired by the Minneapolis Police Department the day after Floyd's death.