A federal judge said Monday that Donald Trump "more likely than not" attempted to illegally obstruct Congress on January 6, 2021.
The determination was included in a ruling from U.S. District Court Judge David Carter which ordered roughly 100 emails from John Eastman be turned over to lawmakers as part of their investigation into the Capitol riot. Eastman is an attorney who advised Trump on efforts to subvert the 2020 election results.
If their plan had been successful, Carter said, he felt it would have undermined "American democracy and the Constitution."
Legal experts told Newsweek the ruling doesn't have any direct legal bearing on Trump but may add pressure on the Department of Justice and other prosecutors to bring a criminal indictment against the former president.
"The bottom line is it's a different proceeding and a different case," said Neama Rahmani, the president of West Coast Trial Lawyers. "It doesn't have any legal impact, although it could have, of course, a political impact on swaying [Attorney General Merrick Garland]."
Garland has pledged to prosecute January 6th perpetrators at "any level" but has not made any public indication that he is seeking charges against Trump. President Joe Biden has also expressed little interest in investigating his predecessor.
The Department of Justice told Newsweek it had no comment on Carter's ruling.
"It's really unprecedented that you have a federal judge who is saying that a sitting president committed a crime," Rahmani said. "I'm pretty sure this has never happened."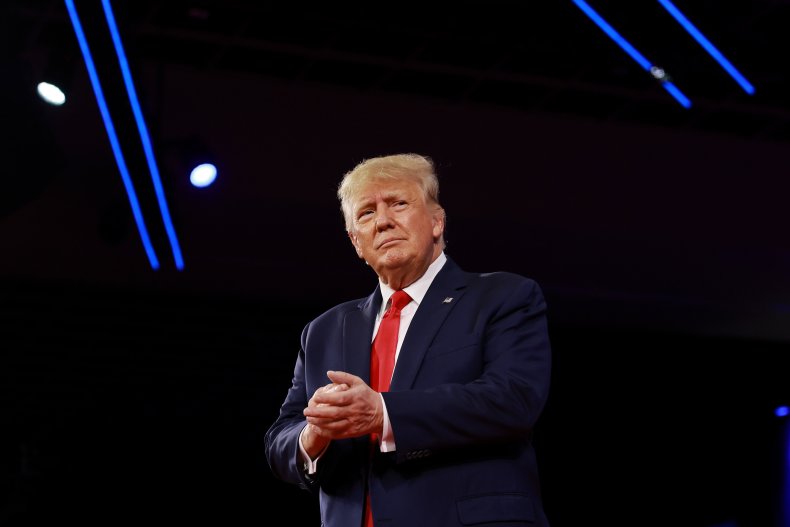 Nick Akerman, a former federal prosecutor and member of the Watergate prosecution team, said he believes the "evidence is building" for a criminal case against Trump. He pointed to either the Department of Justice or a district attorney from Georgia as the two most likely places for charges to arise.
Fulton County District Attorney Fani Willis said in January her office had reason to believe "that the State of Georgia's administration of elections in 2020, including the State's election of the President of the United States, was subject to possible criminal disruptions."
In the days leading up to the congressional certification of Biden's electoral victory, Trump called on two Georgia leaders—Governor Brian Kemp and Secretary of State Brad Raffensperger—to overturn Biden's win in the state.
Trump was caught on tape urging Raffensperger to "find" just enough votes to flip the election in his favor in a phone call on January 2, 2021.
Carter cited the phone call between Trump and Raffensperger in his 44-page ruling on Monday, writing that Trump "warned of public anger and threatened criminal consequences" if Raffensperger didn't comply with his request.
Akerman said Carter's ruling "gives more impetus and more comfort to the district attorney in Georgia to do something."
Updated 03/28/2022, 6:26 p.m. ET: This story has been updated with a comment from the Department of Justice.