Judge Halts Wesley Purkey's Execution After Attorneys Say He's Not Mentally Fit
A judge on Wednesday halted the execution of Wesley Purkey after his attorneys argued that he isn't mentally fit to be put to death.
Purkey, 68, was scheduled to die by lethal injection at the U.S. Penitentiary in Terre Haute, Indiana, on Wednesday—a day after Daniel Lewis Lee, 47, became the first federal death row inmate to be executed in 17 years following a ruling from the Supreme Court.
Purkey's attorneys filed a motion to halt his execution, arguing that he is mentally incompetent and that the Constitution prohibits executing someone who lacks a "rational understanding of the basis for his execution."
U.S. District Judge Tanya Chutkan imposed two injunctions early Wednesday, barring the Bureau of Prisons from going forward with Purkey's execution. The Department of Justice immediately appealed in both cases. The DoJ has been contacted for additional comment.
Meanwhile, a separate temporary stay of execution issued by the Seventh U.S. Circuit Court of Appeals on July 2 remains in place.
"Wes Purkey is a 68-year-old, severely brain-damaged and mentally ill man who suffers from advanced Alzheimer's disease and dementia," Rebecca Woodman, one of Purkey's attorneys, said in a statement to Newsweek after Chutkan blocked the execution.
"Though he has long accepted responsibility for his crime, he no longer has a rational understanding of why the government plans to execute him.
"By staying Wes's execution, the court's action signals the importance of allowing him to present the extensive, available medical evidence demonstrating his incompetency to be executed."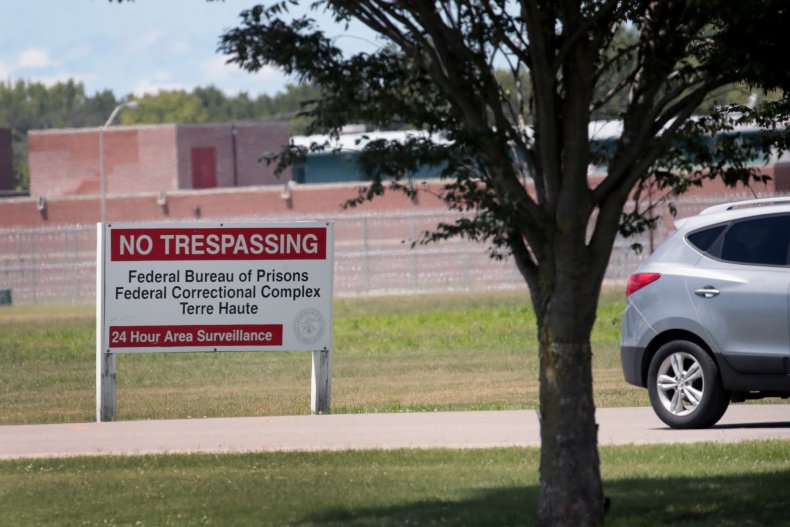 Purkey believes he is being put to death as retaliation for his complaints about prison conditions, Woodman previously said. "He believes his execution is part of a large-scale conspiracy against him by the federal government in retaliation for his frequent challenges to prison conditions, and he believes his own lawyers are working against him within this conspiracy," she said.
In her order, Chutkan didn't rule on whether Purkey is mentally competent, but said that "having made a substantial showing of incompetence," he is entitled to an "opportunity to be heard, including a fair hearing."
She added that although the federal government may disagree with the experts about about his competency, he would suffer "irreparable harm" if he is executed before the claims can be evaluated.
Purkey was convicted by a federal jury in 2003 for raping and killing 16-year-old Jennifer Long before dismembering, burning and dumping her body in a septic pond. He was sentenced to death for the crime. He was also convicted in state court for bludgeoning to death Mary Ruth Bales, an 80-year-old woman, in 1988.
In the filing arguing for an injunction, Purkey's attorneys said that he suffers from dementia, schizophrenia, complex-post traumatic stress disorder and severe mental illness.
"He has experienced multiple, extensive traumatic brain injuries throughout the course of his life," the motion states. Additionally, Purkey has endured "atrocious trauma, including repeated sexual abuse and molestation by those charged with caring for him as a child," it added.