Judge: Families Separated At U.S. Border As Early As 2017 Can Join Suit to be Reunited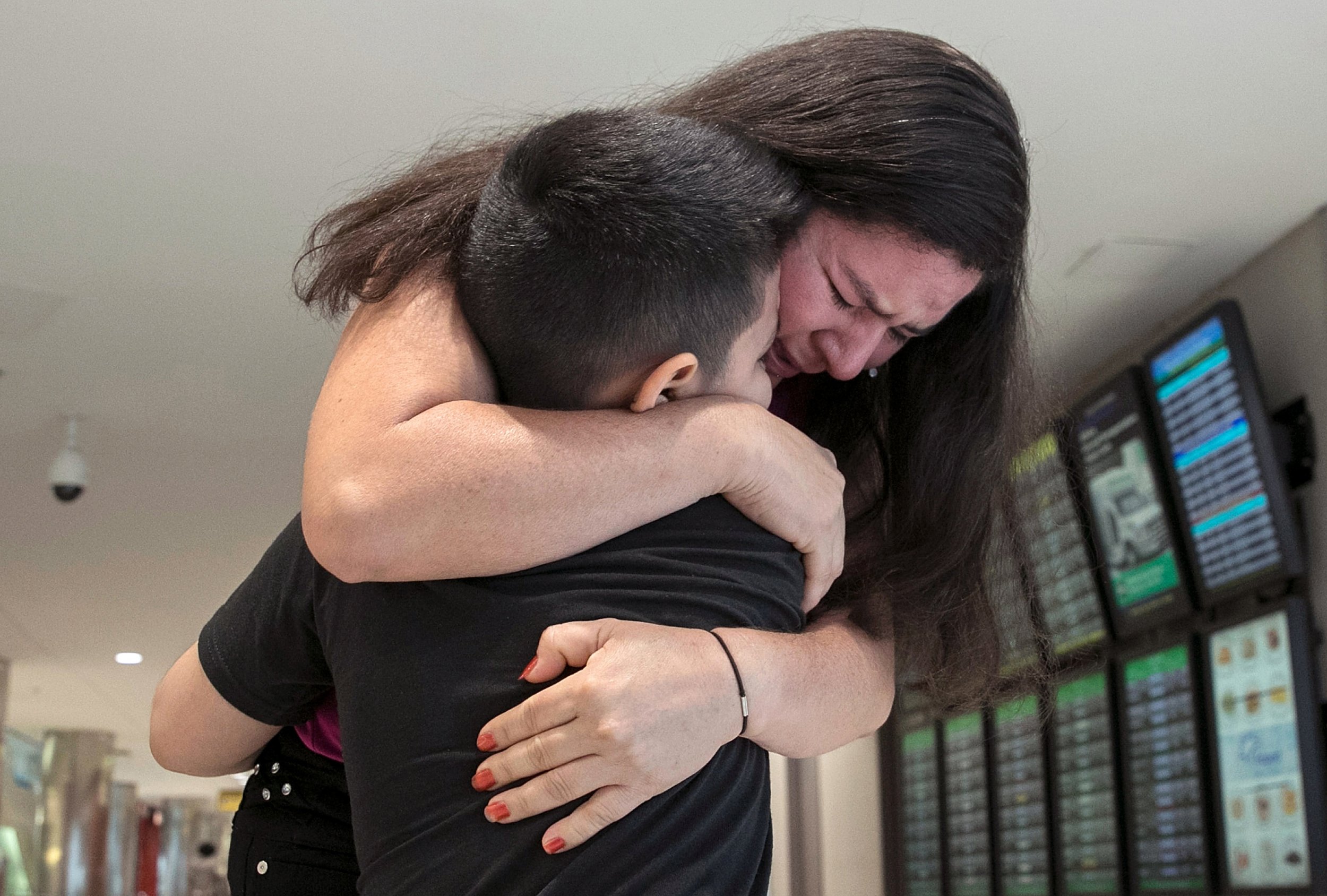 A federal judge, who previously ordered that more than 2,800 migrant children who were separated from their families as part of the Trump administration's "zero tolerance" separation policy be reunited, has said thousands more can be added to an exisiting lawsuit.
U.S. District Judge Dana Sabraw of San Diego, California, has ruled that any parent who was separated from their children at the U.S./Mexico border on or after July 1, 2017, can be added to a class-action lawsuit brought forward by the American Civil Liberties Union.
Sabraw's previous ruling only applied to families whose children were in custody on June 26, 2018.
"The hallmark of a civilized society is measured by how it treats its people and those within its borders," Sabraw's wrote in his ruling. "That Defendants may have to change course and undertake additional effort to address these issues does not render modification of the class definition unfair; it only serves to underscore the unquestionable importance of the effort and why it is necessary (and worthwhile).
"In sum, that Plaintiffs were alerted to the existence of a handful of parents within this group, and that subsequent investigation by the OIG confirmed that there was not just a handful but potentially thousands of parents in this group, does not render modification of the class definition unfair," Sabraw added.
The ruling followes on from a report from the department of Health and Human Services Inspector General that found that "potentially thousands" of children were separated from their parents and that a "steep increase" began in the summer of 2017, seveal months before the zero tolerance policy was launched.
The Trump administration was previously heavily criticized for its now-suspended immigration policy which saw more than 2,500 children separated from their families at the border in the space of two months in 2018.
Justice Department attorney Scott Stewart previously told Sabraw that adding more families to the lawsuit could cause them "significant burden" and "blow the case into some other galaxy," reports The Guardian.
Lee Gelernt, lead attorney in the family separation lawsuit and deputy director of the ACLU's Immigrants' Rights Project, said in a statement: "The court made clear that potentially thousands of children's lives are at stake and that the Trump administration cannot simply ignore the devastation it has caused."