Judge Orders Oklahoma to Resume Paying $300 Weekly Federal Unemployment Benefits
An Oklahoma judge has ordered the state to restore the $300 weekly federal unemployment benefits that Republican Governor Kevin Stitt discontinued in late June.
Oklahoma County District Judge Anthony Bonner Jr. on Friday granted a preliminary injunction filed by state citizens against Stitt in a lawsuit seeking to reinstate the extended unemployment payments, according to The Oklahoman. The judge also ordered the state to immediately instruct U.S. Labor Department officials to resume administering the funds to eligible jobless individuals.
At least 17 Republican governors terminated federal pandemic-related unemployment assistance provided for individuals under the CARES Act, which was later extended through President Joe Biden's $1.9 trillion stimulus package, out of fear it could discourage people from returning to work.
The Century Foundation estimated that their decisions would cost 4.1 million Americans up to $10.8 billion in unemployment benefits.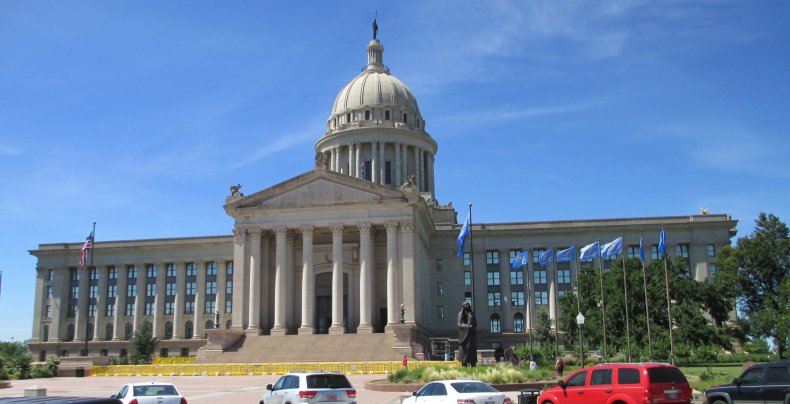 Citing workforce shortages, Stitt said in May that the federal pandemic-related unemployment benefits would end June 26 amid a decline in coronavirus cases. On the same day, he announced a new executive order that would provide people with a $1,200 back-to-work incentive.
"That gives people six weeks to get off the sidelines and get back into the game," he said. "Employers across the state tell us their biggest challenge right now is finding new employees. Job openings are at their highest level in the history of our state."
Bonner's decision prohibits the state from opting out of the federal program until it officially expires on September 6 or until he releases a final order in connection with the case. The judge said he would issue a more detailed order on Monday.
Unemployed residents across at least five states that ended their benefits early have filed lawsuits against their respective governors seeking to restore the relief program—and some have succeeded.
Last month, judges in Maryland and Indiana ordered state officials to reinstate the benefits until the lawsuits are resolved. In both cases, the plaintiffs argued that officials were required to pass on federal unemployment benefits to all eligible residents under state law.
Jobless residents in Ohio and Texas have filed similar lawsuits against their governors that are pending.
When Republican governors started ending benefits early, the Biden administration said it could not prevent the states from leaving the program. As lawsuits against the governors mounted earlier this summer, the Biden administration said that states were allowed to reenter the program but warned that some jobless individuals could face a break in payments.
Newsweek reached out to Stitt's office for comment but did not receive a response in time for publication.