Judge Resigns in Protest After Court Won't Try Murder of Jewish Woman: 'Anti-Semitic Assassination'
A French judge with more than 25 years of service resigned from his position on Monday, in protest of a controversial court ruling earlier this month that allowed an anti-Semitic man who killed a Jewish woman in 2017 to escape trial.
Jack Broda, an 82-year-old associate judge at the judicial tribunal in the city of Nancy, told media outlets that he could no longer serve his post after France's highest court chose not to try a man responsible for murder.
"I decided to resign over the ruling, which at first I couldn't believe," Broda told Le Figaro. "My resignation was accepted and regretted."
Broda's decision came after the Court of Cassation ruled on April 14 that Kobili Traoré, a 31-year-old Muslim man, was not criminally responsible for his actions in 2017 when he killed his neighbor Sarah Halimi, a 65-year-old Jewish kindergarten teacher and physician.
The court determined that Traoré – who beat Halimi before throwing her out of the window of her Paris apartment while equating Jews to the devil – had no "discernment or control" over his acts because he was having a psychotic episode induced by consuming large amounts of marijuana.
Under French law, a suspected criminal deemed by court-appointed psychiatrists to have lost their "discernment" cannot be held liable for their crimes, even if the accused individual entered that mental state through the voluntary consumption of drugs.
Broda, who is also Jewish, told French media that he believed the court's decision was a "catastrophic dysfunction."
"I am Jewish, but it is less the emotion I feel than the catastrophic dysfunction of the instruction in this case, that made me make this decision," Broda told L'Est Republicain on Monday.
"My first reaction as a judge was to say to myself 'I'm dreaming!'" he added in the interview with Le Figaro. "As a Jew, this obviously troubled me. What is this justice which takes up the cause of what appears to be an antisemitic assassination?"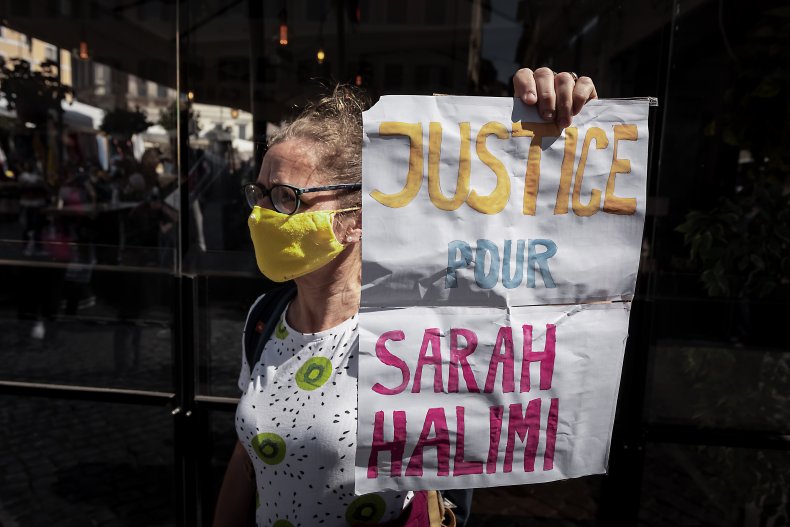 During the ruling, the high court acknowledged the crime as "a frenzied anti-Semitic act," but maintained that its hands were effectively tied under the French penal code, The New York Times reported.
"The crime was that of a madman, but his crime was anti-Semitic because in his delirium he equated Jews with the devil. Public indignation and that of the Jewish community are, I believe, related to the false idea that recognizing insanity and the lack of penal responsibility mean denying the anti-Semitic dimension of the act," Paul Bensussan, one of the psychiatrists who found Traoré unfit for trial said in an interview, according to the Times.
When reached for comment, the Court of Cassation told Newsweek on Thursday that it does not provide statements on its rulings, beyond the official press release and court documents.
The verdict prompted a wave of protests from French and international Jewish groups, with more than 200,000 people taking to the streets in Paris on Sunday.
French President Emmanuel Macron expressed his disapproval of the ruling to Le Figaro, stating: "Deciding to take drugs and then 'becoming mad' should not in my eyes remove your criminal responsibility."
Now the French government is expected to introduce a bill this summer aimed at closing the loophole, so that criminals voluntarily intoxicated can be tried for their crimes. In his interview in Le Figaro, Macron said he wanted that bill "as soon as possible," the Times reported.