Judge Rules Kyle Rittenhouse to be Tried in Wisconsin
A judge has ruled that Kyle Rittenhouse, who is accused of murdering two Black Lives Matter protesters in August, should stand trial for his alleged crimes in Wisconsin.
Judge Paul Novak made the ruling at a hearing in Lake County, Illinois on Friday. Novak granted the "extradition to Kyle H. Rittenhouse to the state of Wisconsin forthwith" after rejecting arguments from lawyers for Rittenhouse, who insist that the 17-year-old acted in self-defense.
Rittenhouse appeared in court wearing a gray face mask, blue shirt and dark blue tie but did not speak as his lawyers claimed that there was not enough evidence that the complaint filed against him was properly sworn before a judge. Novak disagreed, saying that the rendition warrant "does satisfy the facts necessary to the validity of issuance."
Although defense attorney John Pierce had demanded that "this Illinois child must go free" during Friday's hearing, Rittenhouse was transported out of Illinois immediately after Novak's ruling and was in the custody of Kenosha County, Wisconsin authorities as of 5 p.m. local time.
Lawyers for Rittenhouse had also challenged the substance of the case and claimed that extraditing Rittenhouse would violate his civil rights, which Novak countered by noting that "Illinois courts have held that challenges addressing merits of the charges against the accused are outside the scope of an extradition hearing."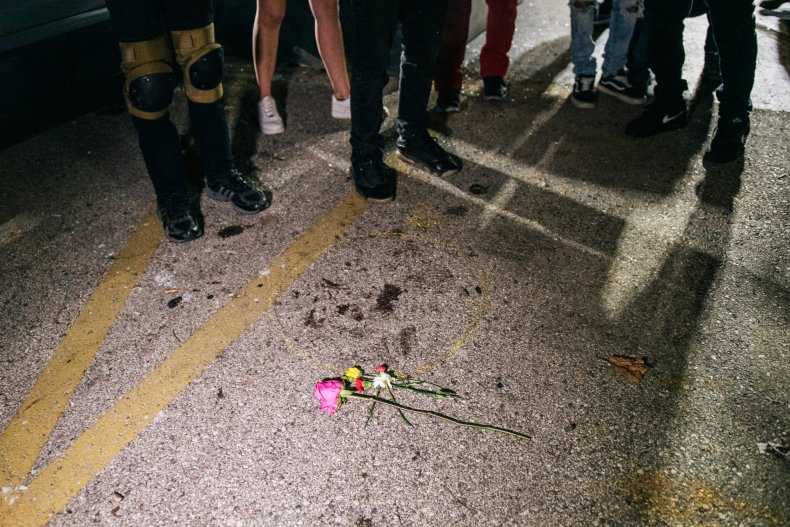 Novak was asked to set aside Illinois law in favor of considering the constitutional merits of the case on a federal basis, but the judge decided that the "Illinois trial court shall not and will not forego current settled Illinois law to apply the federal rule as requested by Rittenhouse."
Rittenhouse faces a host of felony charges in Wisconsin, including first degree intentional homicide and first degree reckless homicide for allegedly murdering Anthony Huber and Joseph Rosenbaum and seriously injuring Gaige Grosskreutz. Rittenhouse shot all three men at a demonstration against the police shooting of Jacob Blake in Kenosha on August 25.
The alleged murderer has been lauded as a hero and "patriot" by some conservatives. During an earlier hearing on October 9, Pierce argued that the case against Rittenhouse was "not a legitimate criminal prosecution... it is a political prosecution." President Donald Trump defended Rittenhouse when asked about the case in late August, while suggesting that he acted in self-defense.
A fundraiser on a self-proclaimed "Christian Crowdfunding Site" urges donors to "give back to someone who bravely tried to defend his community" despite the fact that Rittenhouse did not live in Wisconsin. The campaign had raised over $543,000 as of Friday, accompanied by approving comments from donors, some praising Rittenhouse for "fighting back against Antifa."
Newsweek reached out to Pierce for comment.