Judge Says Ecuador's $9.5 Billion Settlement Against Chevron Was Fraud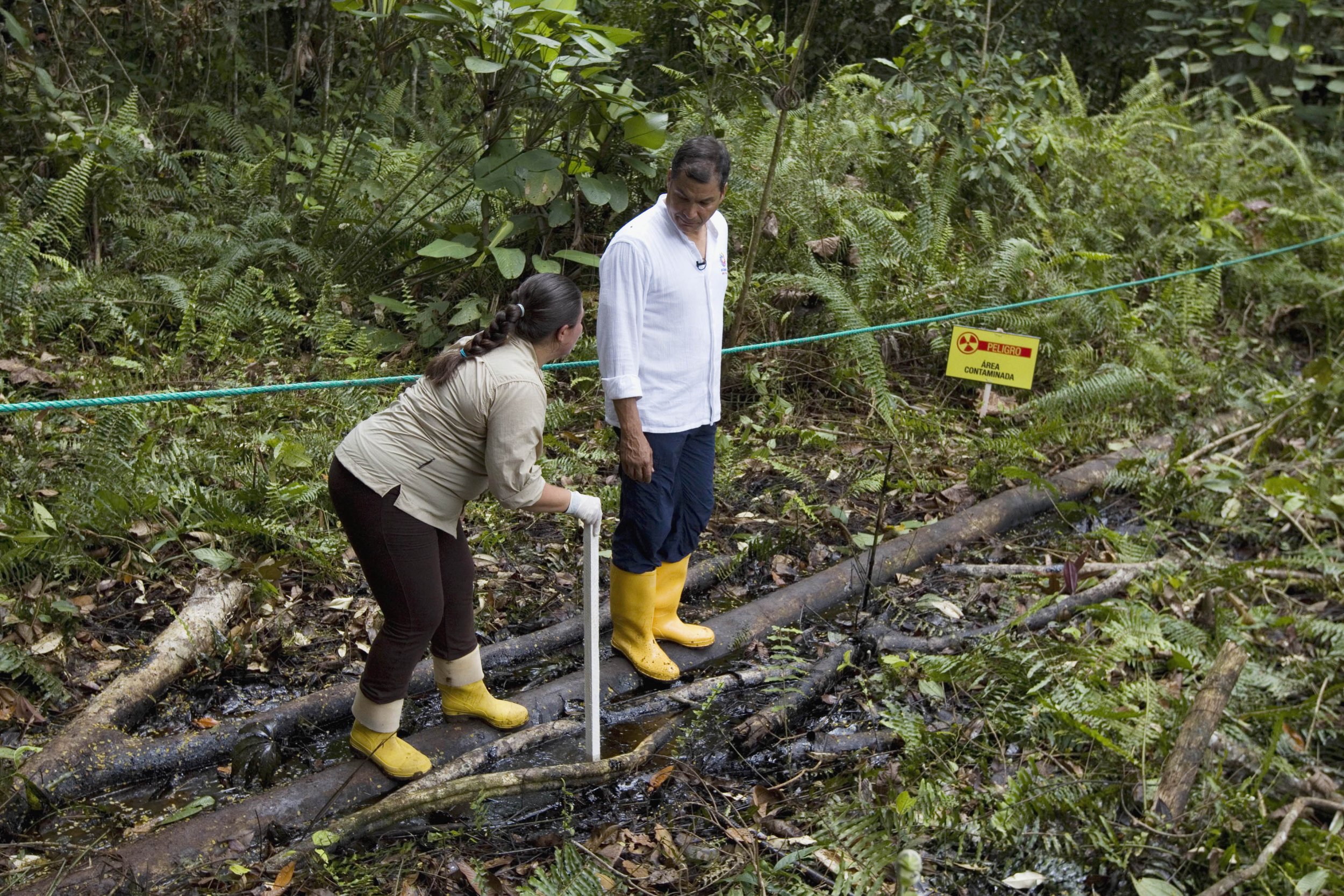 Was it all a con?
A U.S. federal judge ruled Tuesday that legal proceedings in Ecuador leading to a $9.5 billion judgement against Chevron for polluting the Amazon were fraudulent and carried out with mafia-like racketeering.
What this means: the Ecuadorians and their American lawyer, Steven Donziger, may never collect on the settlement.
U.S. District Judge Lewis Kaplan's decision Tuesday relates to a 2003 lawsuit in Ecuador filed by Donziger and the Amazon Defense Front, an activist group. They wanted damages for pollution allegedly left behind by Texaco, which drilled there for more than two decades. Chevron absorbed Texaco in 2001.
In 2011, Donziger and the Ecuadorian group obtained a $19 billion judgement against Texaco for environmental damages -- one of the largest class-action rulings ever. The amount of the ruling was later reduced to $9.5 billion.
Rather than continuing to fight in Ecuador, Chevron responded by bringing a civil suit in the United States, arguing that Donziger and the plaintiffs in Ecuador had masterminded an international criminal conspiracy to land cash. Chevron alleged that Donziger blackmailed and bribed Ecuadorian judges.
Randy Mastro -- a litigator who incidentally is defending New Jersey Gov. Chris Christie during Bridgegate investigations -- took an unusual tactic on Chevron's behalf. His case was based on a 1970 anti-mob law called the Racketeer Influenced and Corrupt Organizations Act, commonly known as RICO. While some experts were perplexed by the strategy, tort reformers said it would embolden businesses to fight back against fraudulent lawsuits.
Mastro argued that Donziger spun an intricate, criminal web to defraud Chevron -- just like a drug cartel or mafia-run carting company would go about business with wire fraud and extortion.
On a conference call with media after the ruling, Mastro said it revealed a "fundamental truth." He quoted the 497-page opinion, saying: "The judge couldn't have put it better, 'if ever there was a case warranting equitable relief with respect to a judgement procured by fraud, this is it.'"
"That says it all," Mastro said.
Donziger's camp plans on appealing the decision, a spokesman told Newsweek.
Mastro also said that the conclusion of this case at the district level does not mean he's necessarily dedicating more time to Christie.
"Anybody who knows me knows I don't sleep a lot, so this has no effect on me one way or another," he said.