Judge Temporarily Blocks Biden Vaccine Mandate for Federal Contractors
A federal judge in Georgia on Tuesday temporarily blocked President Joe Biden's COVID-19 vaccine requirement for federal contractors while a lawsuit against the order plays out in court.
U.S. District Court Judge R. Stan Baker, who was appointed by former President Donald Trump, issued the latest ruling in a wave of victories for contractors and states that have vehemently pushed back against the coronavirus mandates.
In his ruling, Baker said that a lawsuit filed from seven states is likely to succeed in their claim that President Joe Biden overstepped his authority when he first issued the public health measure in September.
"The Court acknowledges the tragic toll that the COVID-19 pandemic has wrought throughout the nation and the globe," Baker wrote in his judgment. "However, even in times of crisis this Court must preserve the rule of law and ensure that all branches of government act within the bounds of their constitutionally granted authorities."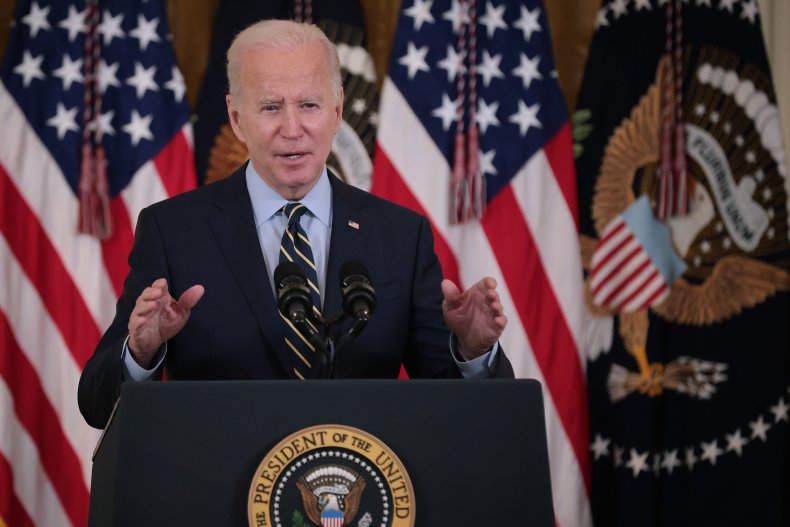 The order comes a week after a federal judge in Kentucky issued a similar halt on the mandate last week, but that ruling applied only to contractors in Kentucky, Ohio and Tennessee. Tuesday's ruling now extends the pause for federal contractors nationwide.
In response to the ruling, White House Press Secretary Jen Psaki said that the Biden administration would continue to defend the mandates in an effort to slow the spread of the virus.
"The reason that we proposed these requirements is that we know they work, and we are confident in our ability, legally, to make these happen across the country," Psaki said during a Tuesday press briefing. "The DOJ will vigorously defend this in court."
Biden first issued an executive order on September 9 requiring federal contractors and subcontractors to receive a coronavirus vaccine. The mandate states that such employees must be fully vaccinated by January 18.
Tuesday's ruling marks the latest success in a wave of pushbacks from Republican-led states and employees that have sought to halt the administration's pandemic policies. Earlier this month, Biden suffered three major losses when federal contractors moved to block mandates requiring health care workers to be vaccinated in several states.
In November, a federal judge also blocked an order requiring that employees of companies with 100 or more employees get either vaccinated or tested for COVID-19 regularly.
Nonetheless, Biden has repeatedly defended the mandates as an important way to prevent the spread of the virus, which has so far killed more than 780,000 Americans.
"This is not about freedom or personal choice. It's about protecting yourself and those around you—the people you work with, the people you care about, the people you love," Biden previously said. "My job as President is to protect all Americans."