Judges Suggest Trump's Executive Privilege Claim May Upset WH's Relationship With Congress
Three federal appellate judges seemed skeptical of allowing former President Donald Trump to invoke executive privilege in the investigation by the January 6 committee, suggesting this week that granting such power could disrupt the relationship between a sitting president and Congress.
"We only have one president at a time under our Constitution," Patricia Millett, one of the three judges on the panel, said on Tuesday. "That incumbent president... has made the judgment and is best positioned, as the Supreme Court has told us, to make that call as to the interests of the executive branch."
"This all boils down to who decides," Judge Ketanji Brown Jackson added. "Who decides when it is in the best interest of the United States to disclose presidential records? Is it the current occupant of the White House or the former?"
Trump's attorneys argued in front of the D.C. Circuit panel for three hours on Tuesday morning as they attempted to prove that the former president should be permitted to keep conversations and records of his administration confidential from Congressional investigators probing the January 6 Capitol attack.
But the three judges, who were randomly selected but also happened to all be appointed by Democrats, cautioned that granting the executive privilege claim could undercut decisions of a sitting president, like Joe Biden, who has agreed that it would be in the national interest to release the documents in question.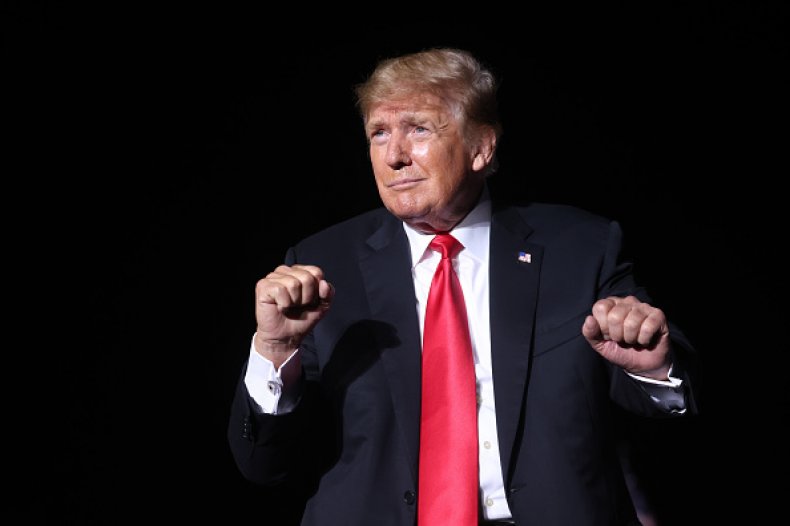 With little precedent for a case like this, judges raised countless hypotheticals during the oral arguments, asking questions like what would happen if a former president is repeatedly given priority over an incumbent president and whether a sitting president could access previous negotiations between his predecessor and a foreign government to help inform future decisions.
Millett also raised concern about how quickly Trump's requests have come in the months leaving the Oval Office and probed Trump's legal team for being unable to provide specifics on why certain documents should be withheld.
"What arguments have you or your client made that say an individual document, this one really cannot be disclosed because it's about 'X?" Millett asked Trump attorney Justin Clark.
To date, Trump has made at least four assertions of executive privilege since leaving office and has tried to block the release of more than 700 sensitive pages.
The National Archives was set to begin handing over documents this month, but the release has been blocked by the Trump lawsuit.
Judge Tanya Chutkan of the D.C. District Court previously rejected Trump's efforts, writing in her opinion that executive privilege "exists for the benefit of the republic, not any individual."
Clark stressed that the high-profile case is on a tight 30-day timeline and added that his team would like time to pursue a challenge should they lose to the government.
The judges noted the time-sensitive nature of the case and promised to fast-track it but stopped short of saying when a ruling could be expected.
As the suit continues to make its way through court, Trump's allies have also attempted to cite executive privilege in their refusal to comply with the January 6 committee's subpoenas.
Former Trump advisor Steve Bannon, who was not serving under the administration at the time of the insurrection, is currently awaiting trial for a misdemeanor criminal contempt charge. The House panel is also set to recommend that former Justice Department official Jeffrey Clark be held in contempt of Congress.
A similar fate had been expected for former White House Chief of Staff Mark Meadows, but Meadows staved off a referral on Tuesday after it was announced he agreed to testify and provide documents to the House committee.