Julian Assange to Remain in Ecuadorian Embassy to Avoid U.S. Extradition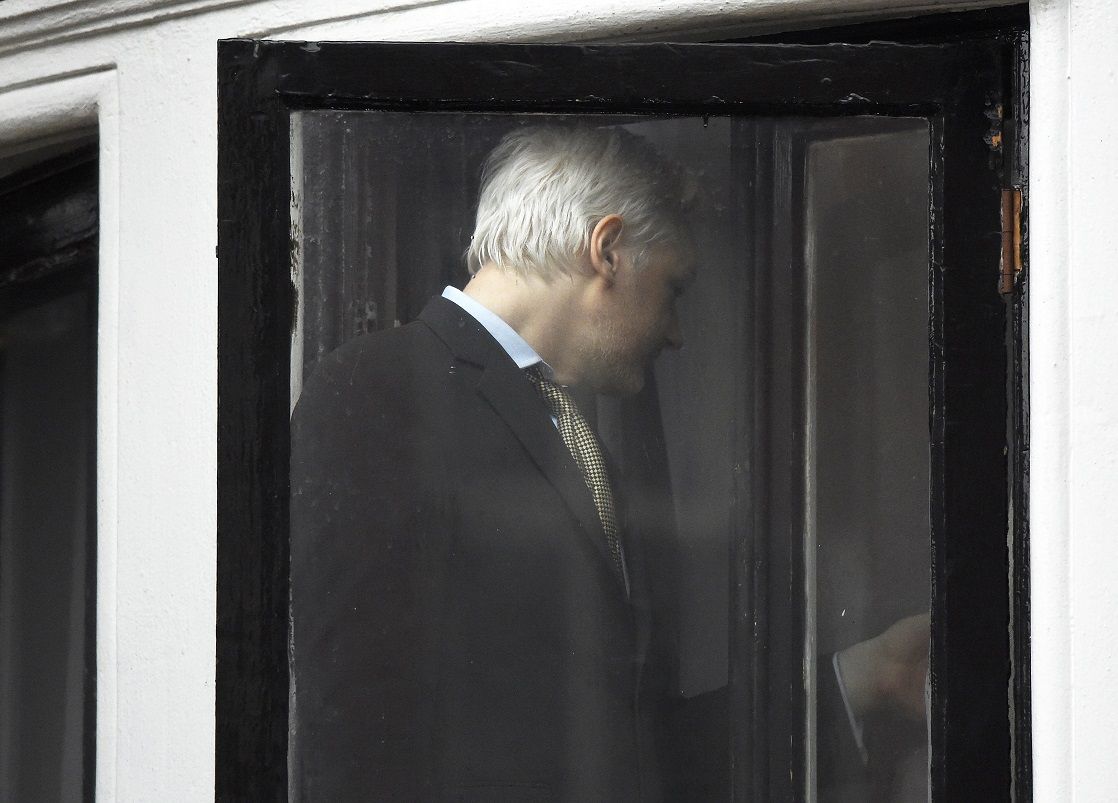 WikiLeaks founder Julian Assange is expected to remain at the Ecuadorian Embassy in London until the U.K. clarifies whether it has received an extradition request from the U.S., a member of his legal team tells Newsweek.
Prosecutors in Sweden dropped a preliminary investigation into an allegation of sexual assault against Assange, repealing a Europe-wide arrest warrant. However, an investigation by the U.S. Department of Justice remains ongoing over WikiLeaks' release of secret military files on the wars in Afghanistan and Iraq.
Melinda Taylor, an international human rights attorney who represents Assange, tells Newsweek the U.K. has repeatedly refused to confirm or deny whether it has already received an extradition request in relation to the ongoing national security prosecution in the United States.
"I haven't had a chance to speak to Julian yet, but the sole reason for his asylum was and continues to be the ongoing national security prosecution in the United States," Taylor says. "That hasn't changed, and despite repeated requests to the U.K. and U.S. for clarification on whether an extradition request is in place, none has been given. In the meantime, the U.K. remains under a continuing obligation to ensure his liberty and protection."
London's Metropolitan Police Service said in a statement following the announcement: "Now that the situation has changed and the Swedish authorities have discontinued their investigation into that matter, Mr Assange remains wanted for a much less serious offence. The MPS will provide a level of resourcing which is proportionate to that offence."
Marianne Ny, Sweden's director of public prosecutions, said in a press briefing Friday morning: "It is my assessment that the transfer cannot be made in a reasonable time frame," adding that without Assange appearing in court, there would be no point continuing. Should Assange return to Sweden before the statute of limitations on the case expires in 2020, the preliminary investigation could be resumed.
Assange has lived in the embassy since seeking asylum there in 2012. Following the announcement from the Swedish prosecutor's office that the preliminary investigation into Assange had been dropped, Assange posted a picture on Twitter of himself smiling.
Taylor tells Newsweek she welcomes the decision but says "the case should've been dropped several years ago."
She adds: "It is wonderful news that the Swedish prosecutor has finally decided to act in accordance with the U.N. working group's opinion that the investigation constituted an illegal and arbitrary violation of Julian's rights.
"It is regrettable that he was compelled to spend over another year in detention in the meantime."