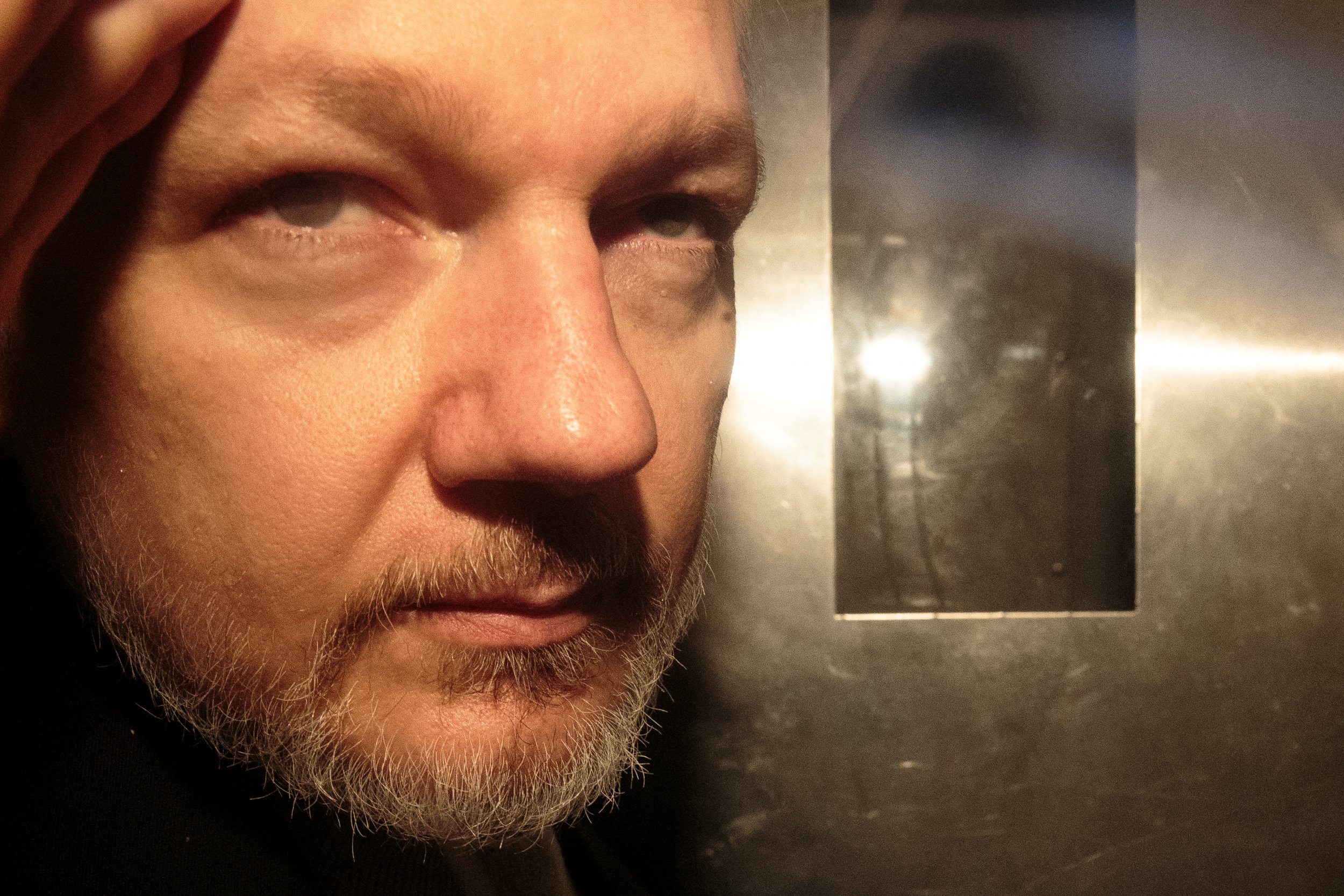 Swedish prosecutors have reopened a case investigating a rape allegation made in 2010 against Julian Assange, creating further uncertainty around what the WikiLeaks founder's future might hold.
The decision comes just over a month after Assange was arrested at London's Ecuadorian embassy for "failing to surrender to the court" for a previous extradition order to Sweden, and in response to a separate extradition order from U.S. authorities over one of the biggest compromises of classified information ever.
Assange, 47, has already been sentenced to serve 50 weeks in a British prison for breaching his bail conditions after he took refuge in Ecuador's London Embassy to escape facing the charges laid against him in Sweden.
While the case in Sweden was dropped in 2017, after the statute of limitations on some of the allegations against Assange ran out, the WikiLeaks founder remained in the embassy, residing there for a total of seven years, to avoid being extradited to the U.S. to face prosecution over WikiLeaks' release in 2010 of sensitive government data from the Afghanistan and Iraq wars.
Sweden's investigation into the rape allegation against Assange has been reopened at the request of the alleged victim's lawyer, the BBC reported on Monday, with Swedish deputy director of public prosecutions Eva-Marie Persson asserting that "there is still probable cause to suspect that Mr. Assange committed rape."
"Now that he has left Ecuador's embassy, the conditions in the case have changed and…the conditions are in place once again to pursue the case," Persson said.
The new development creates further uncertainty around what Assange's fate might be, with questions raised around which case against the WikiLeaks founder will take precedence.
In the U.S., Assange faces charges of conspiracy to commit computer intrusion, which could result in a prison term of up to five years. Earlier this month, he refused to voluntarily surrender to extradition, saying he would not give himself up for "doing journalism that has won many, many awards and protected many people."
That case was adjourned until May 30 for a procedural hearing, with another hearing planned for June 12, according to Reuters.
In Sweden, Assange faces accusations of rape and other sexual offenses against two women following a WikiLeaks conference in Stockholm in 2010. Assange has consistently denied the allegations.
The WikiLeaks founder was also investigated for molestation and unlawful coercion, but the cases were dropped in 2015 due to the statute of limitations.
With the statute of limitations on the rape allegation against Assange expiring in August 2020, prosecutors have reopened the case before their time runs out.
In a statement, WikiLeaks said that Sweden's reopening of the rape case against Assange would give the organization's founder "a chance to clear his name."
"There has been considerable political pressure on Sweden to reopen their investigation, but there has always been political pressure surrounding this case," said Kristinn Hrafnsson, editor-in-chief of WikiLeaks.