Ecuador to Give U.S. Julian Assange's Documents, Possessions Left Behind in London Embassy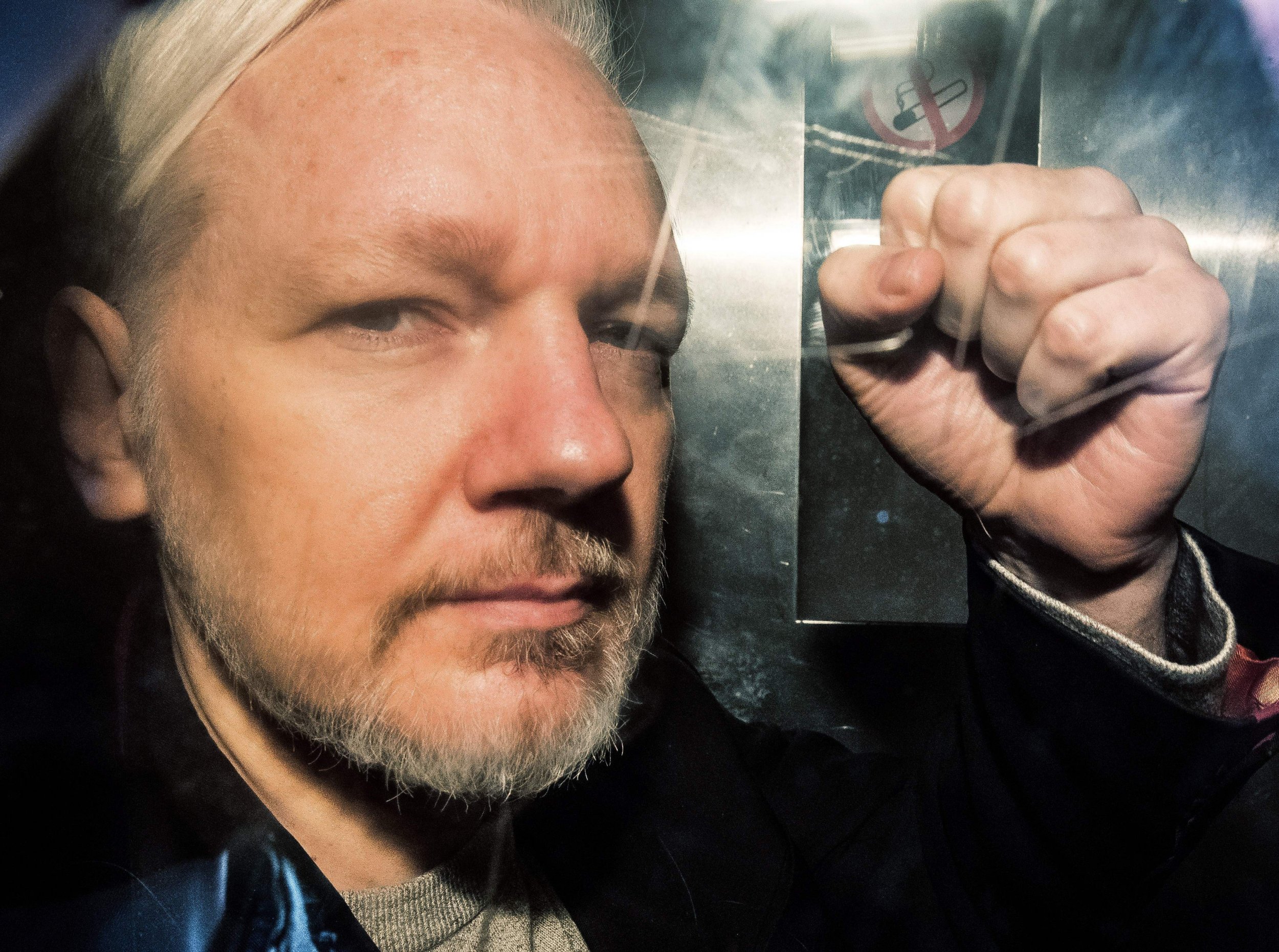 Documents and possessions left behind by Julian Assange at the Ecuadorian Embassy in London will reportedly be handed over to the U.S. government.
According to a report from Spanish newspaper El Pais, the office of Ecuador's attorney general, Diana Salazar, informed Assange's lawyer, Carlos Poveda, that police would be searching the room Assange occupied for almost seven years.
The WikiLeaks founder's belongings, including computers, mobile phones, memory sticks and other electronic devices, will then be seized and sent to the U.S. as part of Ecuador's response to the Department of Justice's judicial request.
WikiLeaks Editor-in-Chief Kristinn Hrafnsson tried unsuccessfully to retrieve Assange's possessions after he was arrested on April 11. Ecuador had revoked Assange's asylum, and British authorities subsequently found him guilty of breaching bail seven years ago.
Assange, who is Australian, was sentenced to 50 weeks in prison earlier this month. He first entered London's Ecuadorian Embassy in 2012 in an attempt to avoid extradition to Sweden over sexual assault allegations.
While that case was dropped in 2017, Assange, 47, remained in the Ecuadorian Embassy to avoid being extradited to the U.S., where he was wanted for questioning about WikiLeaks' activities.
U.S. authorities allege Assange conspired to commit computer intrusion in the U.S. and played a crucial role in one of the biggest leaks of government documents. In 2010, his website released 450,000 secret documents from thousands of internal U.S. communications about the wars in Afghanistan and Iraq.
Assange's personal files are understood to include highly sensitive information, such as communications with lawyers, and a host of legal documents.
The Department of Justice has until June 12 to make a case for extradition against Assange. His legal team, however, said that possessing Assange's personal files could allow the U.S. government to "build and create new charges" to extradite the Australian.
In the meantime, prosecutors in Sweden will announce on Monday whether they intend to reopen an inquiry into the rape allegation against Assange. The case was dropped in 2017, but following Assange's arrest and the revocation of his asylum, the woman who made the allegation wanted the investigation reopened.
Swedish prosecutors have considered resuming the investigation, and, under Swedish law, they have until next year to do so. Should they decide to reopen the case, Stockholm and Washington could face a logistical headache when it comes to determining which country Assange should be extradited to first.