What Is Jumah? Security Alert at U.S. Mosques on Muslim Day of Worship After New Zealand Attack
Security has been increased for Friday prayers at mosques in the U.S., after a shooting at two mosques in New Zealand.
At least 49 people were killed and 50 wounded in the shootings at the Masjid Al Noor mosque and the Linwood Masjid mosque, both in the city of Christchurch. The attacks were carried out as worshippers gathered for Friday prayers, or jumah.
New Zealand Prime Minister Jacinda Ardern described the incident as "an extraordinary act of unprecedented violence."
She said, "It has no place in New Zealand. Many of those affected will be members of our migrant communities. New Zealand is their home—they are us."
Police in New Zealand have told all mosques in the country to close. Officials in the U.S. have also taken precautions to protect worshippers.
The Los Angeles Police Department tweeted on Friday, "out of an abundance of caution we're providing extra patrols around mosques." The force said the attack appeared to be isolated, "with no nexus to LA."
The New York Police Department told Newsweek in a statement: "The NYPD, in conjunction with our law enforcement partners, is closely monitoring events in New Zealand, and out of an abundance of caution is assessing security at locations around the city."
Patrols to all mosques, as well as synagogues, were also increased in Philadelphia, the city's police department told Newsweek. In Boston, police were monitoring activity around all houses of worship according to Sergeant Detective John Boyle.
Daily prayers, or salah, are among the five pillars of Islam, or the basic rules Muslims follow. Jumah, meaning "day of assembly" in Arabic—sees Muslims gather for congregational prayer at a mosque at midday on Friday. During Friday prayers, the imam delivers a sermon in two parts, which is broken up by prayer.
Democratic Congresswoman Alexandria Ocasio-Cortez urged non-Muslims to "check in" with worshippers on Friday. "Morning (Friday) is Jummah, the weekly day of worship for our community of Muslim friends and loved ones," she tweeted.
"Be there for them. Check in. Perhaps extend a kind gesture at your local mosque. There is so much fear and hate. We must negate it with active, courageous love."
Human rights activist, lawyer and Virginia Senate candidate Qasim Rashid instructed his followers on how to visit mosques in solidarity and in a sensitive manner. He advised them to call ahead to be aware of security protocols.
"No gift of any sort needed. Your solidarity is what's most important," he said. "Dress modestly as you would for any house of worship."
In a separate tweet, Rashid wrote that Muslims would continue to go to mosques regardless of the shootings.
"Police are asking New Zealand's Muslims to not go to mosques. Friday is Jummah, the Muslim holy day of worship. Tomorrow is Friday. We will go to our mosques. We will pray for those harmed. We will not cow down to hate & fear. We will unite & rise above," Rashid wrote.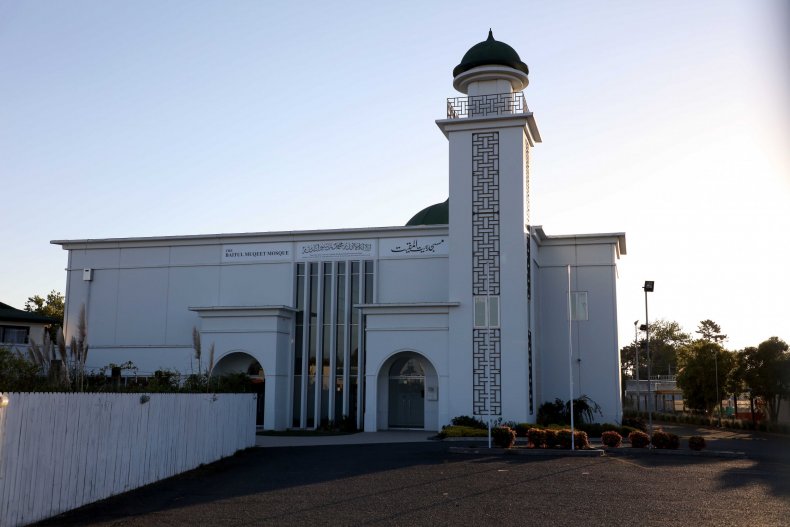 This article has been updated with comment from the Philadelphia Police Department and Sergeant Detective John Boyle​.