This story is no longer being updated. Follow Newsweek for the latest news.
​49 people have been killed in the worst mass shooting in New Zealand's history
The attacks took place at two mosques in Christchurch
Police have arrested three people.
48 people were injured and are in the hospital
A man in his 20s has been charged with murder, and will appear in court on Saturday
PM Jacinda Ardern called it one of the "darkest days" in the country's history
11.45am ET: Australian senator Fraser Anning has been strongly criticised after he blamed the New Zealand shooting on Muslim immigration.
He tweeted: "Does anyone still dispute the link between Muslim immigration and violence?" a sentiment which has been condemned by many including the U.K. home secretary, Sajid Javid, who accused the senator of stoking extremism. Earlier, Australia's prime minister Scott Morrison had described the remarks as "disgusting."
11.15 a.m. ET: The Council on American-Islamic Relations released a statement on Friday urging cities across the U.S. to step up security precautions to protect Muslim places of worship and Islamic schools.
11 a.m. ET: Mustafa Boztas said that he played dead after he was shot in the Masjid Al Noor mosque so the shooter would not target him. He told Stuff: "I was on the ground faking it that I was dead...in my mind I was calm because I would be a martyr."
10.45 am ET: Former U.S. President Barack Obama has also tweeted his sympathy, saying: "Michelle and I send our condolences to the people of New Zealand. We grieve with you and the Muslim community. All of us must stand against hatred in all its forms."
Hillary Clinton tweeted: "My heart breaks for New Zealand & the global Muslim community. We must continue to fight the perpetuation and normalization of Islamophobia and racism in all its forms."
9.30 a.m ET: President Donald Trump condemned the "horrible massacre" in what the White House called a "vicious act of hate". "The U.S. stands by New Zealand for anything we can do," Trump wrote in a post on Twitter.
8.10 a.m. ET: The chief executive of the Canterbury District Health Board, David Meates, says the 48 injured range from young children to adults and the injuries range from minor to critical.
He said12 operating theaters are being used and some patients will need multiple surgeries.
6.45 a.m. ET: Air New Zealand canceled at least 17 flights in and out of Christchurch, because it couldn't screen customers and their baggage. World leaders have been unified in their condemnation of their attacks and their support for New Zealand.
Australian Prime Minister Scott Morrison said: "I'm horrified by the reports I'm following of the serious shooting in Christchurch, New Zealand. The situation is still unfolding but our thoughts and prayers are with our Kiwi cousins."
U.K. Prime Minister Theresa May said: "On behalf of the U.K., my deepest condolences to the people of New Zealand after the horrifying terrorist attack in Christchurch. My thoughts are with all of those affected by this sickening act of violence."
Pakistan's Prime minister Imran Khan said he was "shocked and strongly condemned the Christchurch, New Zealand, terrorist attack on mosques. This reaffirms what we have always maintained: that terrorism does not have a religion. Prayers go to the victims and their families."
6.a.m ET: Police said a property in Dunedin, a South Island city about 220 miles south of Christchurch, had been searched in connection with the attacks. A cordon has been set up around the house, and neighboring properties were evacuated.
5 a.m. ET: New Zealand Police Commissioner Mike Bush told a news conference that a man in his late 20s had been charged with murder and will appear in a Christchurch court on Saturday. He would not say whether the man was responsible for both attacks.
Original story:
At least 49 people have been killed and nearly 50 injured in mass shootings at two mosques in New Zealand in what the prime minister has described as one of the country's "darkest days."
The attacks took place at Masjid Al Noor Mosque and the Linwood Masjid Mosque in Christchurch, the country's third largest city.
New Zealand Police Commissioner Mike Bush said that 41 people were killed at Masjid Al Noor Mosque and seven at the Linwood mosque. One person who was injured has since died. Police have instructed all other mosques in New Zealand to close.
There were also number of explosive devices attached to vehicles around the South Island city, which police have defused, Radio New Zealand reported.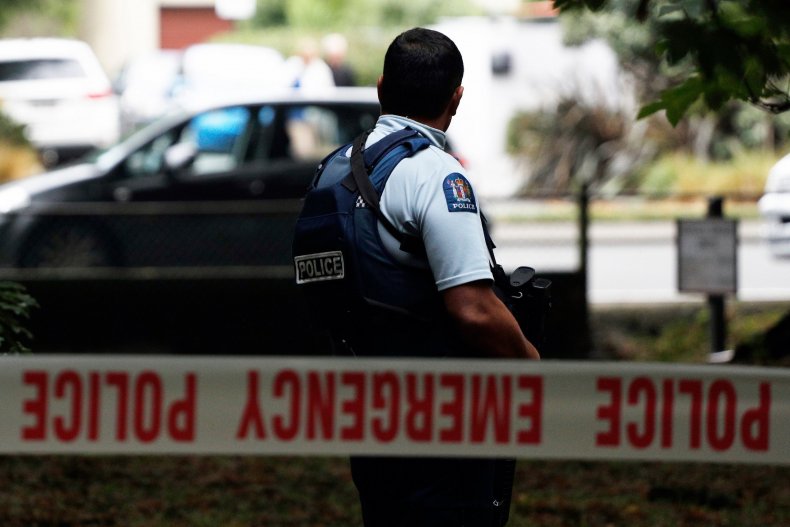 Police have arrested three men and one woman although there are fears that other suspects may be at large. None of the them were on any terror watchlist.
One of the suspects is said to be an Australian citizen who is believed to have written a far-right and anti-immigrant manifesto.
A man who posted on Facebook under the name "Brenton Tarrant from Grafton, New South Wales" reportedly live-streamed the mass shooting inside the Al Noor Mosque as Friday prayers were about to start, The Sydney Morning Herald reported. This identity has not been officially confirmed.
The country is in shock as it deals with its worst mass shooting in its history. Prime Minister Jacinda Ardern said in a news conference that "This was an act of extraordinary and unprecedented violence. It has no place in New Zealand.
"It is one of New Zealand's darkest days. Many of the people affected by this act of extreme violence will be from our refugee and migrant communities.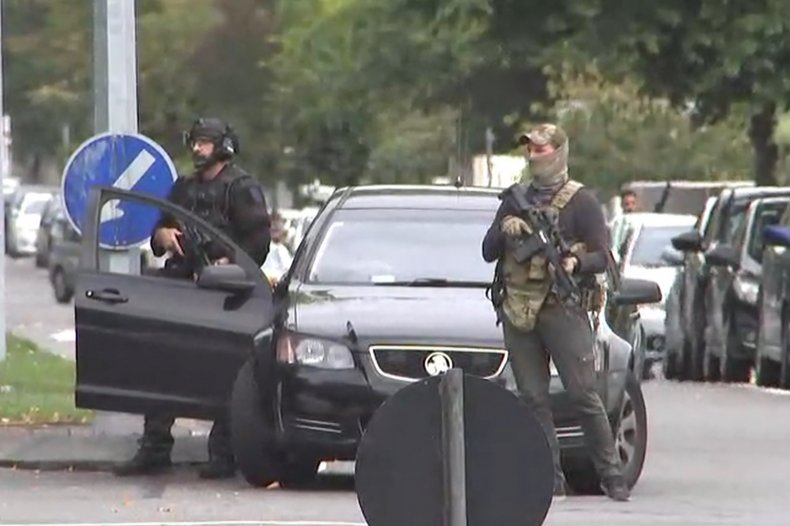 "New Zealand is their home. They are us. The person or people who carried out this act of unprecedented violence are not," Ardern said.
Schools, the hospital and council buildings were all placed on lockdown during the afternoon. The national security threat level has been lifted from low to high.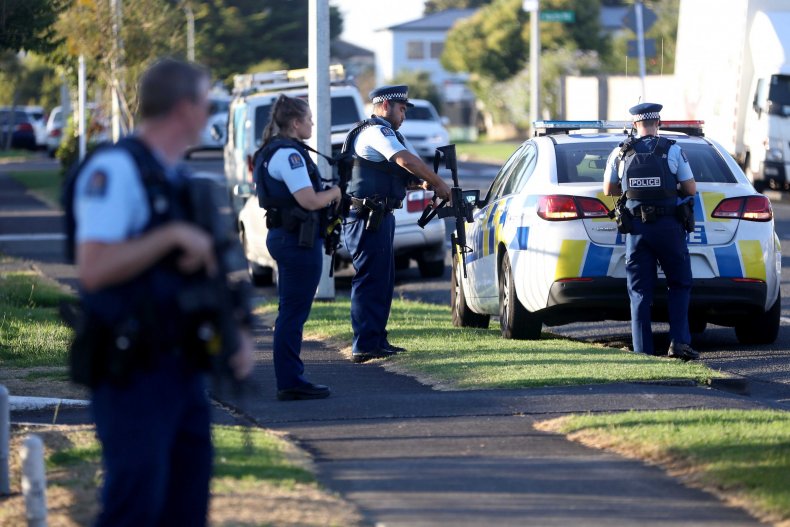 One eyewitness at the Masjid Al Noor Mosque told RNZ that the shooter appeared "very calm," short, was wearing an army uniform and had covered his face.
"He started to shoot them, anyone who he thinks is still alive he will continue shooting them. He didn't want anyone to stay alive."
Security expert Paul Buchanan said he believed the shooter was a "very clear white supremacist who has been planning this for two years."
"This is about as bad as it can get because it shows we don't live in a benign environment…we've been affected with the virus of extremism. The thing is it came from white supremacists and not the Islamic community, [they were] the target today."
This is a developing story that has been updated and will continue to be as more information becomes available.