'Jump Force' Roster Rumors: Trunks, Boa and Renji Could Join Bandai Namco Brawler
A new rumor claims three more characters will come to Bandai Namco's fighting game, Jump Force: Trunks from Dragon Ball , Boa Hancock from One Piece and Renji Abarai from Bleach .
Known Japanese game info leaker Ryokutya posted the news from an upcoming issue of Jump Magazine. Jump Festa 2019, an annual event celebrating manga and anime, is set to begin on December 23 in Chiba, Japan. It's possible Bandai Namco will make an official announcement during the event. We will update this story as soon as we learn more.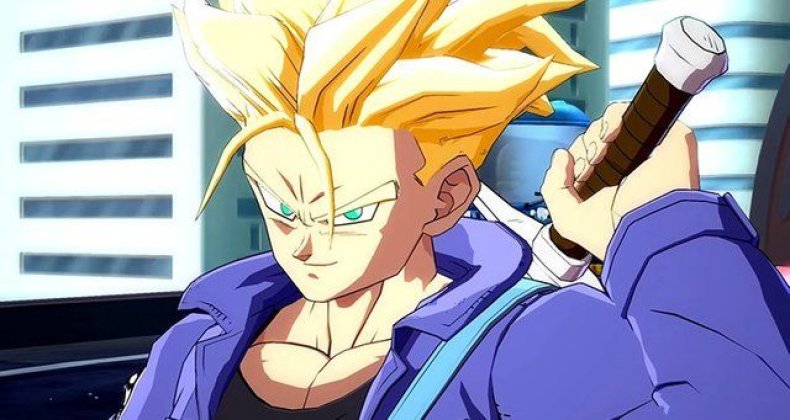 The Jump Force roster rumor comes a day after Asta from the Black Clover manga/anime was revealed as the latest fighter. If the three rumored characters are actually coming to Jump Force , that would bring the number of fighters to over 30.
Currently, the roster includes Asta, Kenshin and Makoto from Rurouni Kenshin, Ryo, Kenshiro, Yugi Muto, Goku, Vegeta, Frieza, Cell, Piccolo, Luffy, Naruto, Ichigo, Rukia, Aizen, Sasuke, Sanji, Sabo, Blackbeard, Zolo, Yusuke and Toguro from YuYu Hakusho , Killua, Gon, Kurapika and Hisoka from Hunter x Hunter , Pegasus Seiya and Dragon Shiryu from Saint Seiya.
Trunks' inclusion in Jump Force will bring the Dragon Ball representatives to six, which includes Goku, Frieza, Vegeta, Piccolo and Cell. If Boa Hancock is added, the One Piece representation will grow to six, which includes Luffy, Sanji, Zolo, Sabo and Blackbeard.
Renji Abarai's rumored addition will bring the number of Bleach characters to four, which includes Ichigo, Rukia, and Aizen.
Jump Force is set to release on PS4, Xbox One and PC on February 15.
What do you think of this latest Jump Force rumor? What fighter do you hope will make the final roster? Let us know in the comments section below.