Brexit: Jean-Claude Juncker Says EU Must Start 'Pulling Together'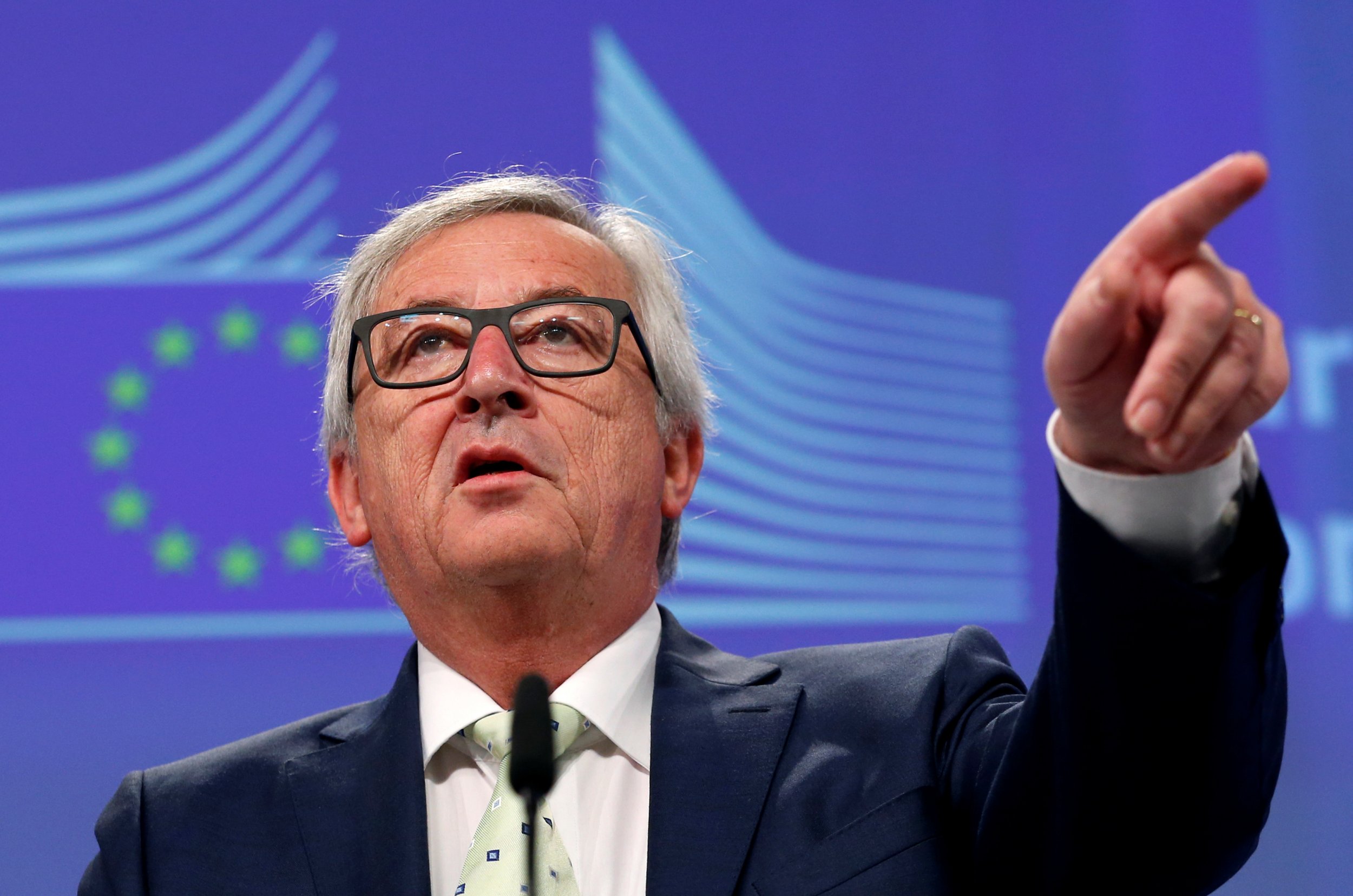 European Commission President Jean-Claude Juncker has issued a call for unity, asking EU nations to start "pulling in the same direction" in the face of the bloc's challenges.
However, British MEPs leapt on his proposals for greater defense co-operation, claiming he is using Brexit as an opportunity to push through controversial plans for a "European army". Such proposals have for a long time been a bugbear among Euroskeptics, and have been resisted by Britain.
Delivering the annual state-of-the-union address to the European parliament, Juncker said: "The next 12 months are decisive if we want to reunite our Union. Europe is a cord of many strands—it only works when we are all pulling in the same direction: EU institutions, national governments and national parliaments alike."
Juncker warned that the bloc faced serious threats in the wake of Britain's Brexit vote and other challenges. "Never before have I seen such little common ground between our member states. So few areas where they agree to work together," he said.
He said that "European nations have to defend the rationale for unity" as "no one can do it for them," reiterating his commitment to preserving the free movement of workers, asserting that "Europe means peace," and speaking in support of the European border and coast guard while promising 200 extra border guards and 50 extra vehicles at the Bulgarian external borders by October.
On defense, Juncker said: "Europe needs to toughen up. Nowhere is this truer than in our defense policy. The Lisbon Treaty enables those member states who wish, to pool their defense capabilities in the form of a permanent structured cooperation. I think the time to make use of this possibility is now." A European defense fund would stimulate military research and development, he said.
The MEP and Conservative defense spokesman Geoffrey Van Orden, attacked Juncker for his focus on military unity, saying in a statement: "We should be under no illusions—the ayatollahs of European integration see Britain's departure from the EU as their great opportunity.
"We will no longer be there to put a brake on their ambitions. This is particularly true of defence where France, in particular, has long sought to lead an EU army that excludes American influence from Europe."
Juncker's speech comes ahead of a summit in Bratislava on Friday, where the 27 non-British EU member states are to discuss the bloc's future.