Jury Finds Against Ellen Pao in Gender Discrimination Case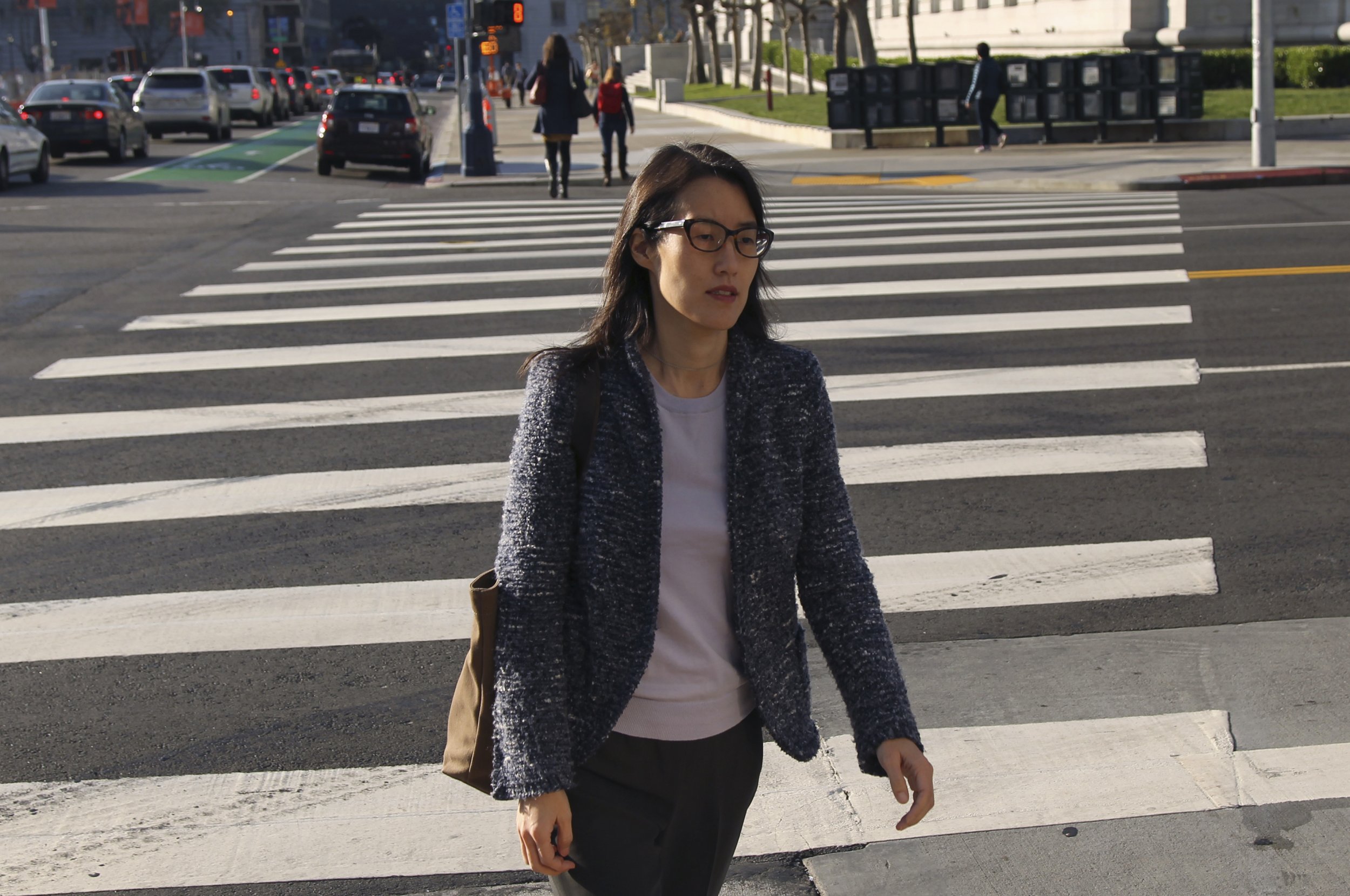 A jury found that gender was not a substanial reason why Ellen Pao, a former partner at Kleiner Perkins, was terminated. A decision was reported early in the afternoon but an early count was ruled incorrect by the judge, who demanded the jury return to deliberate on a final charge. Several hours later, they returned, and offered a final ruling against Pao.
Pao charged that partners at the firm countenanced harassment and retaliation from a fellow partner. Kleiner Perkins denied the allegations and stated that Pao "twisted facts and events in an attempt to create legal claims where none exist."
Among other claims, Pao said that she was given an "inappropriate" book of poetry by a male colleague (Leonard Cohen's Book of Longing) and that she "succumbed" to the advances of another partner "on two or three occasions." She says her job at the company crumbled after she ended an affair with partner Ajit Nazre.
After the verdict Pao offered a statement to the press:
I want to thank my family and my friends for your love and support during this very challenging time. I'm grateful to my legal team for getting me a day in court, and to everyone around the world, male and female, who have reached out and expressed support in so many different ways, who've told me that my story is their story too, and that they're grateful to me for telling my story. I have told my story, and thousands of people have heard me.
If I've helped to level the playing field for women and minorities in venture capital, then the battle was worth it. Now's the time for me to get back to my career, to my family, and to my friends. Thank you all very much.
The case laid bare the personnel matters of the firm that backed Google Inc and Amazon.com Inc, with Pao's attorneys painting Kleiner as a quarrelsome pressure cooker where a former male partner used business trips as opportunities to make advances to female colleagues.
Pao was seeking $16 million in damages and is currently the acting CEO of Reddit.