Jussie Smollett Rumors, Hoax Allegations and Everything We Know About the Alleged Attack
Empire star Jussie Smollett said he was attacked last month hours after touching down in Chicago, but what was once considered a possible hate crime could now potentially be an orchestrated hoax.
As more updates regarding Smollett's alleged assault are unearthed, here's everything there is to know about it so far:
How Did the Attack Happen?
Local authorities initially claimed Smollett, 36, had been approached by two unknown men early on January 29. The men, who were masked, allegedly yelled racial and homophobic slurs at Smollett, assaulted him repeatedly, poured an unknown substance on him and slipped a noose around his neck. The two men then fled the scene.
Smollett Addressed People Who Doubted the Attack on Good Morning America
Smollett talked about his alleged attack last week on Good Morning America. He told host Robin Roberts that he was frustrated with doubters who said his assault had been orchestrated.
"I could only go off their words. I mean, who says 'faggot Empire n*****,' 'This is MAGA country, n*****,' ties a noose around your neck, and pours bleach on you? And this is just a friendly fight?" he said. "It's unbelievable to me that any of this has come to this. That every single thing that I have done, every single thing that I have cooperated with, somehow has gotten twisted into being some bull that it's not."
Roberts defended the network's decision to air Smollett's interview. "At that time, on Tuesday, police officers were saying that his account was consistent, it was credible and that he was being cooperative. This was all before the interview aired on Thursday, and then we found out about the brothers," she said Monday on GMA.
Who Are the Suspects and Why Were They Released?
The Chicago Police Department first unveiled images of the "people of interest" in Smollett's alleged attack on January 30. The suspects were identified as two Nigerian brothers, Olabinjo and Abimbola Osundairo. When police raided their home, authorities found magazines that had ripped pages. Authorities were investigating whether this could be connected to a letter, which featured magazine clippings, addressed to Smollett eight days before the alleged attack.
The Osundairo brothers were arrested last Wednesday and released on Friday without having been charged. They're no longer considered as suspects at this time and are said to be cooperating with law enforcement.
"We are not racist. We are not homophobic and we are not anti-Trump," the Osundairo brothers said in a joint statement to CBS affiliate WBBM. "We were born and raised in Chicago and are American citizens."
Smollett's Apparent Attack Was Allegedly Staged
Police sources apparently informed CBS Chicago that Smollett apparently paid the two men, who were extras on Empire, $3,500 to help orchestrate the attack. Smollett's attorneys, Todd S. Pugh and Victor P. Henderson, denied this accusation on Saturday.
"As a victim of a hate crime who has cooperated with the police investigation, Jussie Smollett is angered and devastated by recent reports that the perpetrators are individuals he is familiar with," the statement read. "He has now been further victimized by claims attributed to these alleged perpetrators that Jussie played a role in his own attack. Nothing is further from the truth and anyone claiming otherwise is lying."
Smollett's Phone Record Rejected by Police Over Heavy Redacting
Smollett turned over his phone records to the Chicago Police Department, but they rejected them because they were "limited and heavily redacted," Sergeant Rocco Alioto told USA Today on February 12. However, Smollett's representative, Chris Bastardi, told the publication that the redactions were made "to protect the privacy of personal contacts or high-profile individuals not relevant to the attack."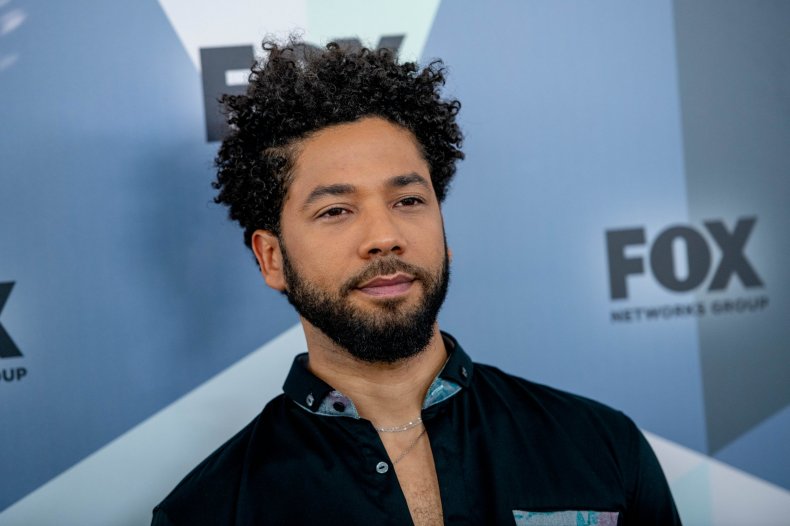 Smollett Was Allegedly Spotted With His Apparent Attackers Before the Incident Occurred
On Tuesday, The Hollywood Reporter published a report that claimed the Chicago Police Department was investigating a tip regarding whether Smollett was spotted with his purported attackers hours before the alleged attack occurred. However, this claim awaits more specifics.
Smollett Is Allegedly Being Cut From Upcoming Empire Episodes
Smollett plays Jamal Lyon, the gay son of Terrence Howard's character, Lucious Lyon, and Taraji P. Henson's character, Cookie Lyon, on Fox's musical drama Empire. According to "well-placed sources" who spoke with Deadline on Tuesday, Smollett's scenes for upcoming episodes of Empire will be pulled. This comes after Empire's co-creator Lee Daniels backed the actor as news of the alleged attack broke.
"You didn't deserve nor anybody deserves to have a noose put around your neck, to have bleach thrown on you, to be called 'die f**** n****' or whatever they said to you," he said via Instagram. "You are better than that. We are better than that. America is better than that."
What's Next for Smollett's Case
Smollett's case is reportedly going to a grand jury, according to TMZ, but the date has not yet been made public.