Justice for George Floyd Is a Must. But to End the Cycle, We Need Dialogue | Opinion
The killing of George Floyd, an unarmed middle-aged black man in Minneapolis, by a white police officer who knelt on his neck, suffocating him, has resulted in intense pain and heated protests across the U.S. Many people were still reeling in heartbreak from the killings of Ahmaud Arbery, a young black man shot dead by white men in Georgia, and Breonna Taylor, a young black woman killed by police in her home in Louisville, Kentucky.
This agony is deep and feels beyond repair. President Donald Trump's tweet about "shooting" protesting "THUGS" is the opposite of what's needed to help end the cycle of violence and violation. What would help is a technique called restorative justice.
As a psychologist who has spent the past 25 years researching the effects of traumatic stress and treating its survivors, I've learned a lot about what helps people heal from deep transgressions. Pioneered in New Zealand, restorative justice grew out of the need for a proactive criminal justice system. Rather than locking everyone up, there was recognition that a less restrictive, less costly and less severe option for accountability and reparation must be possible.
This is not to suggest that the officers in the George Floyd killing should be spared prosecution and jail time. On the contrary: They must be held legally accountable for their horrific actions. Justice for George Floyd deserves nothing less. Furthermore, it is far too soon to suggest that the Floyd family participate in restorative justice practices. Our angry, broken nation, however, would benefit greatly from the process.
Restorative justice involves engaging in a healthy, non-defensive, sincere exchange. It includes sharing narratives of what happened, becoming aware of the personal impact of the event, understanding how each party was affected and deciding on a way to repair the damage. It can be recuperative. After all, these events are violations of people and relationships rather than solely violations of law.
The goal of restorative justice is to provide a healing experience for everyone. Perpetrators typically come to understand the harm caused to a person and a community, and studies of homicide survivors who meet their offender prior to execution show that such dialogues have a profound impact. In hearing perpetrators' stories, survivors can better understand how the fear and hate built in them and then erupted into their violence.
Restorative justice also often helps survivors move out of anger and confusion. Neither forgiveness nor reconciliation are a prerequisite or a necessary outcome, but individuals who participate often feel a sense of release.
It's easy to see the parallels in the killing of George Floyd and the deeper racial divide in our country. Protest is an essential part of our democracy, but over time, restorative justice can re-establish individual and community trust and help promote lasting change.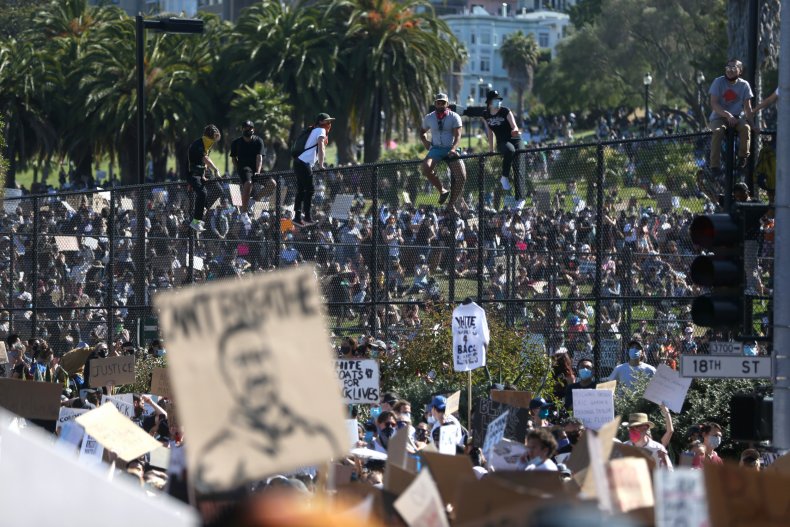 My colleague, Dr. Cindy Crusto, an associate professor of psychiatry at the Yale School of Medicine, has extensive experience in community-based initiatives addressing violence against minorities. "Community building," she explained, "in the wake of these community-level tragedies could and absolutely should be used to address the historical and current harms that communities of color and other marginalized groups have and continue to experience."
One way to use restorative justice in the current, tense environment would be to have community leaders and police leaders meet and engage in courageous conversations with public coverage. In a couple of recent examples, police chiefs marched and held hands with protesters and showed empathy and concern, while demonstrating how to peacefully and meaningfully engage. They showed the country and the world how to come together during a painful time and respectfully talk and listen.
Especially in the wake of such violence, we need better ways to communicate and co-exist. Thick, heated discord and disdain is permeating our country, and applying restorative justice techniques in Minneapolis—and throughout America—would be positive for all of us. It's our duty, our moral obligation, to help resolve and repair deep division. Let the restoration begin.
Joan Cook, Ph.D., is an associate professor of psychiatry at the Yale School of Medicine.
The views expressed in this article are the author's own.