'Justice League' Trailer Teases Mera's Powers—And Everything Else We Know About the D.C. Superheroes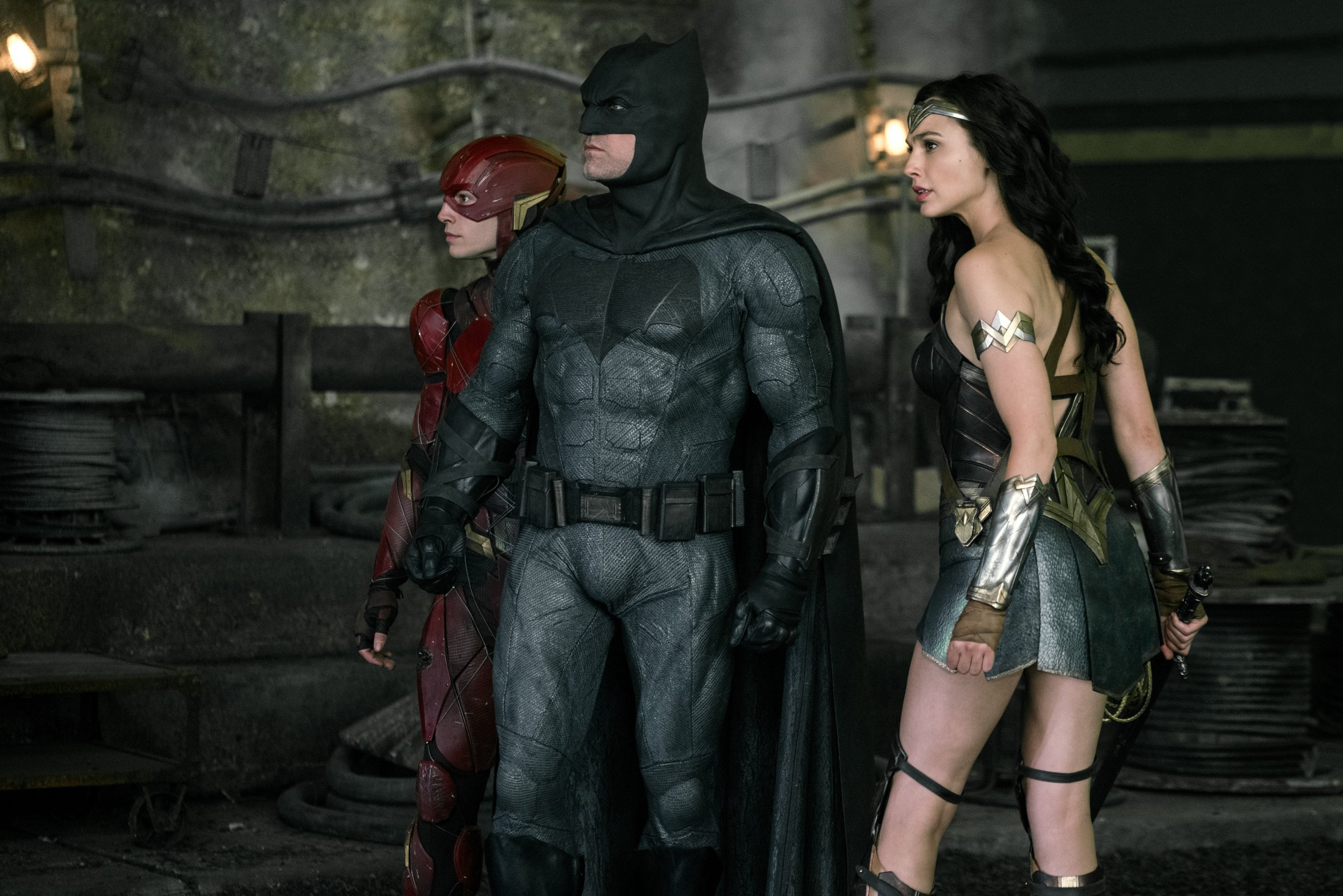 With the Justice League premiere just weeks away, fans are finally getting a closer look at just how the D.C. Comics' superheroes will use their powers to (hopefully) destroy supervillain Steppenwolf.
A short clip released Wednesday, just 30-seconds long, shows Cyborg (Ray Fisher) teaming up with the Flash (Ezra Miller) to take down Steppenwolf's (Ciarán Hinds) minions while Aquaman (Jason Momoa) uses his trident to strike up a killer wave of water. And, in a moment so brief you'd miss it if you blinked, Mera (Amber Heard), the future queen of Atlantis, is seen whipping up a wind storm with a clap of her hands. Batman (Ben Affleck) makes an appearance, assembling the team to reveal his master plan, and Wonder Woman (Gal Gadot) is spotted kicking butt on a battlefield.
Here's everything you need to know about the film:
Premiere date: November 17, with a sequel slated for June 2019.
The plot: Steppenwolf arrives on Earth in search of three Mother Boxes—high-tech computers created by the alien New Gods. If he succeeds, humankind will cease to exist. Batman and his new ally, Wonder Woman, join forces to create a league of superheroes to defeat him.
Missing League members:In the D.C. Comics universe, the Justice League is comprised of Superman, Aquaman, Flash, Green Lantern, Martian Manhunter, Batman and Wonder Woman. Years later, the universe grew to include Atom, Green Arrow, Green Lantern, Cyborg, Zatanna, Mera and Antiope, among others. There was no realistic way to include all those League members in the film, but one absence is noticeable: Green Lantern, who was played by Ryan Reynolds in a 2011 movie. There is speculation that he could be the mystery character at the end of the trailer—the one addressed by Alfred (Jeremy Irons): Batman "said you'd come."
New director: Joss Whedon (Avengers) replaced the original director, Zack Snyder (Man of Steel, Batman v Superman) during post-production, after a family tragedy forced Snyder to leave the movie.
Box office: Justice League is expected to gross $110 million to $120 million its opening weekend. Advanced tickets for the movie went on sale Wednesday.