Justin Trudeau Blasts Donald Trump's Trade Tariffs to His Face After General Motors Announced Huge Layoffs
In the wake of massive layoffs announced by U.S. carmaker General Motors, Canada's Prime Minister Justin Trudeau lashed out at President Donald Trump's recent steel and aluminum tariffs.
At Friday's ceremony to sign a new version of NAFTA, the free trade agreement between the United States, Canada and Mexico, Trudeau urged Trump to reassess levies imposed on Canadian imports in June.
"Donald, it's all the more reason why we need to keep working to remove the tariffs on steel and aluminum between our countries," Trudeau said Friday, The Hill reported. According to a tweet from Toronto Star journalist Daniel Dale, the prime minister was referring to the GM cuts, which Trudeau called a "heavy blow."
On Monday, the multinational company said it would shed up to 14,800 jobs and end production at a number of plants in the U.S. and Canada. Later that day, Trump blamed GM's cars for the cuts. "Maybe you got to make a better car," he told The Wall Street Journal in describing what he'd said to GM CEO Mary Barra. "That has nothing to do with tariffs, you know," he added.
Trump also said he had warned GM to open a new plant in Ohio—a state set to bear much of the cuts. GM had "better damn well open a new plant [in Ohio] very quickly," Trump said he told Barra.
On Monday, Barra said GM's move was intended to "transform the company," the Journal reported. "The industry is changing very rapidly... We think it's appropriate to get in front of it while the business and the economy are strong."
In May, the U.S. announced it would put levies of 25 percent on imported Canadian steel and 10 percent on Canadian aluminum. Canada responded by announcing "trade restrictive countermeasures" of its own against its North American neighbor.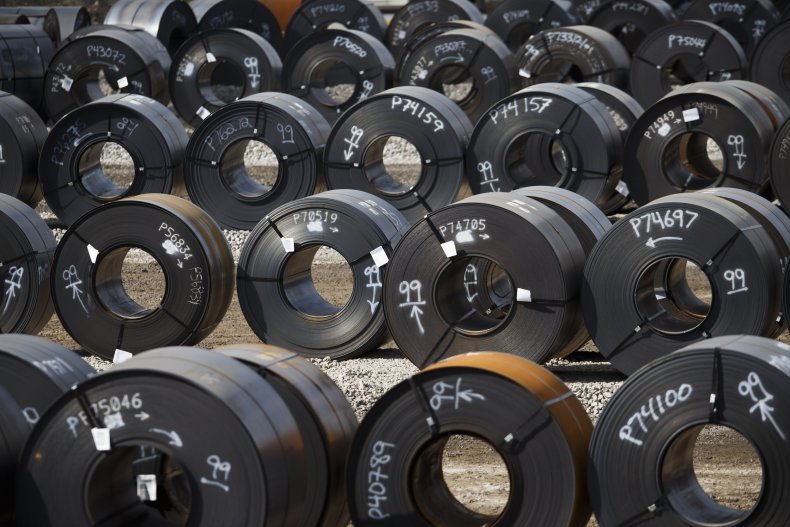 In June, GM warned against raising auto import tariffs in a statement to the Commerce Department: "Increased import tariffs could lead to a smaller GM, a reduced presence at home and abroad for this iconic American company, and risk less—not more—U.S. jobs."
The successor to NAFTA—the North American Free Trade Agreement—has itself proved controversial. Although Trump has called it "a model agreement that changes the trade landscape forever," some senators have indicated they will oppose it.
"NAFTA 2.0 has better labor standards on paper but it doesn't give American workers enough tools to enforce those standards," Senator Elizabeth Warren said Thursday, The Hill reported. "Without swift and certain enforcement of these new labor standards, big corporations will continue outsourcing jobs to Mexico so they can pay workers less."