Trudeau Says Ex-Prime Minister Father Helped His Brother Avoid Marijuana Charges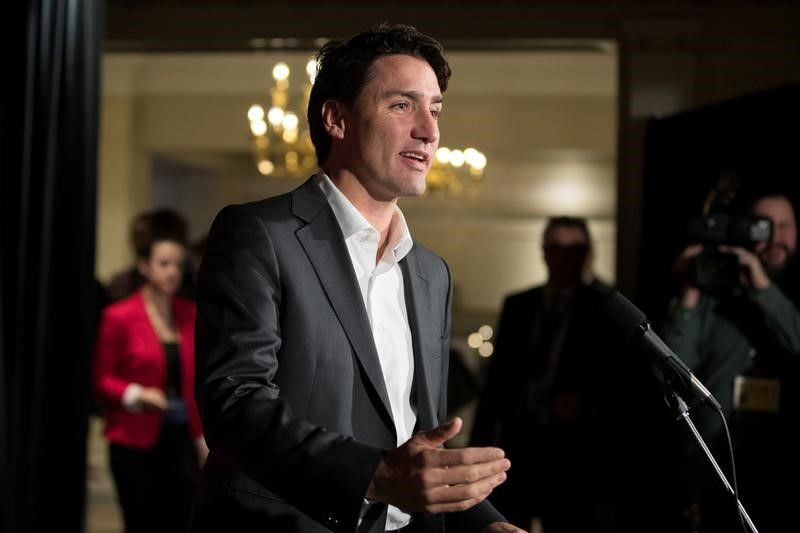 Canadian Prime Minister Justin Trudeau said his late brother, Michel, was able avoid charges for possession of marijuana after an intervention by his father Pierre, who led Canada for more than 15 years.
Trudeau mentioned the incident in a town hall meeting hosted by Vice News during a discussion on Canada's decision to legalize marijuana.
He was asked by a member of the audience with a criminal record for possession of the substance about what he would say to someone in his position.
Trudeau explained that his brother had been involved in a traffic accident in 1998 and police officers found a "couple of joints" amongst the wreckage and charged him with possession.
"When he got back home to Montreal, my dad said 'OK, don't worry about it.' He reached out to his friends in the legal community, got the best possible lawyer and was very confident that we were going to able to make those charges go away," Trudeau said in the Vice interview.
"We were able to do that because we had resources, my dad had a couple connections and we were confident that my little brother wasn't going to be saddled with a criminal record for life."
The prime minister said that under the current system people from ethnic minorities or without powerful connections are treated unfairly and saddled with criminal records. He promised that his government's reforms would help correct these injustices.
Pierre Trudeau served as prime minister of Canada from 1968 to 1979 and from 1980 to 1984. Justin Trudeau said the incident occurred months before Michel Trudeau's death at 23 in an avalanche in British Columbia in 1998.
Earlier in April, the Canadian government tabled a bill which could lead to the legalization of marijuana by July 1, 2018. Canada is the first G7 nation to propose legalizing the drug.
Asked what he would do for those with criminal records for marijuana offenses, Trudeau said he would "start a process where we try and look at how we are going to make things fairer for those folks, and for you."
"In the meantime, our focus is on changing the legislation to fix what's broken, about a system that is hurting Canadians like you, and then we'll take steps to look at what we can do for those people who have criminal records for something that is no longer criminal," he said.
Critics have called for Trudeau to decriminalize marijuana before the legislation is passed, so those arrested in the meantime are not saddled with criminal records. Trudeau said that the current law stands until the drug is legalized in July 2018 and he did not want to empower criminals who currently supply it.