Justin Trudeau Opponent Vows To Put To An End To 'Illegal' Crossings At U.S.-Canada Border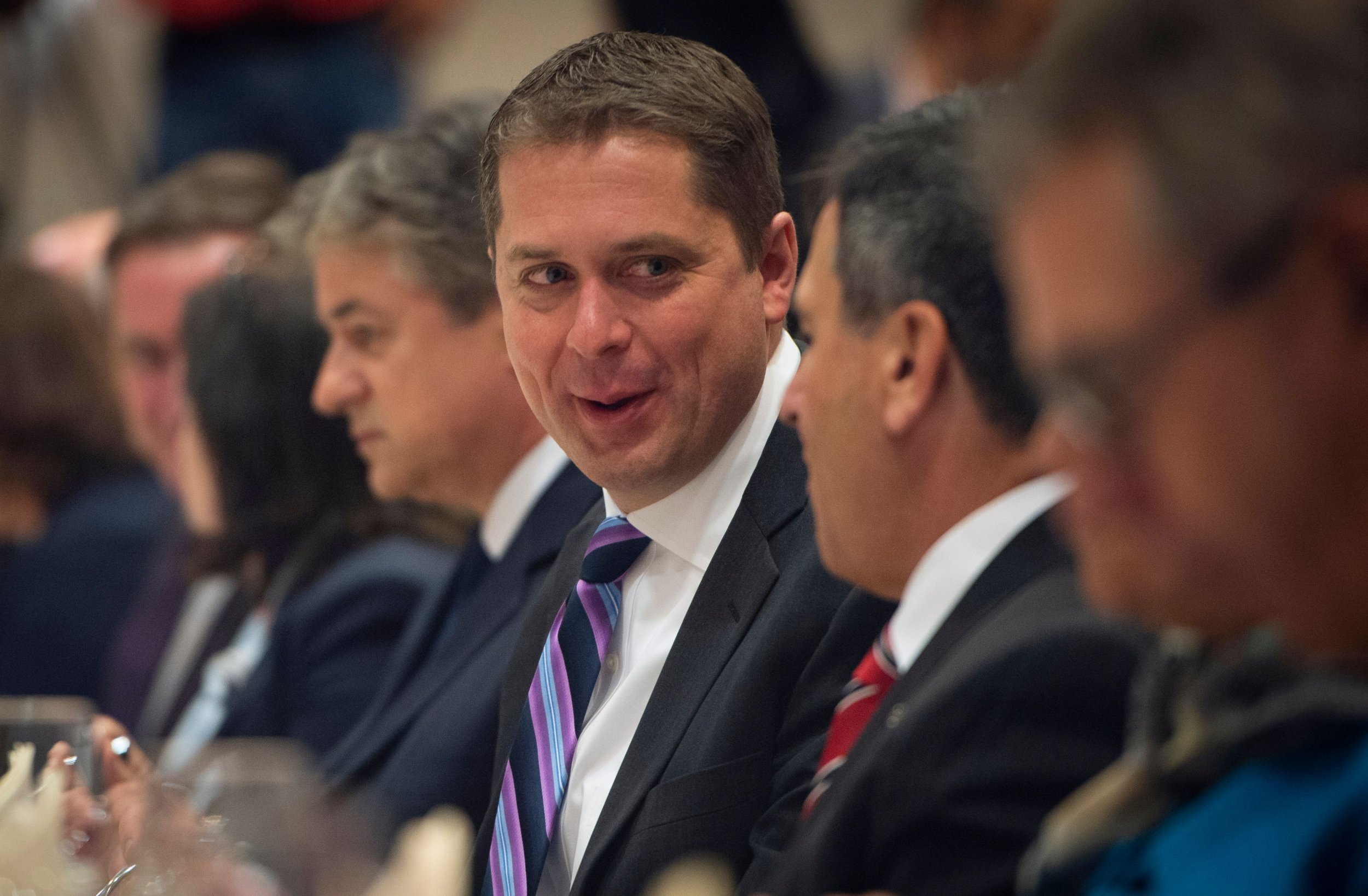 On Tuesday, a North American political leader vowed to put an end to "illegal" crossings at the southern border–and this time, it wasn't President Donald Trump.
In fact, the southern border at issue was Canada's own border with the U.S., with Canadian Conservative Party Leader Andrew Scheer vowing to put a stop to an influx of migrants crossing over the border outside designated points of entry if elected Canada's next prime minister.
Speaking to a crowd at a conference center in Toronto, Scheer, who is looking to unseat Prime Minister Justin Trudeau in Canada's upcoming October federal election, said he would close a loophole in the nation's Safe Third Country Agreement with the U.S. which he said has only encouraged migrants to cross the border "illegally."
Currently, under Canada's Safe Third Country Agreement with the U.S., any asylum seekers who arrive from America at official border crossings will be turned back under the understanding that they have already arrived in a "safe country." The same applies to asylum seekers who approach the U.S. border from Canada.
Scheer and other immigration critics have claimed that the Safe Third Country Agreement encourages asylum seekers to avoid official border checkpoints and instead slip into the country outside of designated points of entry.
"I will work to put an end to illegal border crossings at unofficial points of entry like Roxham Road," Scheer was quoted telling the crowd by the Canadian Press, with the 2019 candidate referring to one of the busiest crossing points between Quebec and New York.
The Conservative candidate said he believed Canadians have lost confidence in their country's immigration system in the wake of an influx of irregular crossings at the border, which has seen more than 43,000 asylum seekers arrive in Canada through unofficial entry points since the start of 2017.
While Scheer put the blame for Canadians' lost confidence in the country's immigration policies squarely on Trudeau's shoulders, the influx of arrivals of asylum seekers at the Canadian border coincides with the Trump administration's own crackdown on immigration in the U.S., which has driven many asylum seekers north.
Still, Scheer said he had heard the concerns voiced by Canadians in recent polls, which suggest growing concern around the country's immigration levels, asserting that "they are the most offended at Trudeau's status quo, where some are able to jump queues, exploit loopholes and game the system."
When it came to discussing where he believed Canada's annual immigration levels should rest, Scheer did not go into detail, asserting that they would be "consistent with what is in Canada's best interests."
"That number may change every year, and I'm not going to get into an ideological debate or, worse, an auction about immigration numbers," he said. "The number will reflect what Canada needs and, just as importantly, who needs Canada."