Trudeau Government Slammed Over 'Callous' Plans to Reject Refugees With Asylum Claims in the U.S.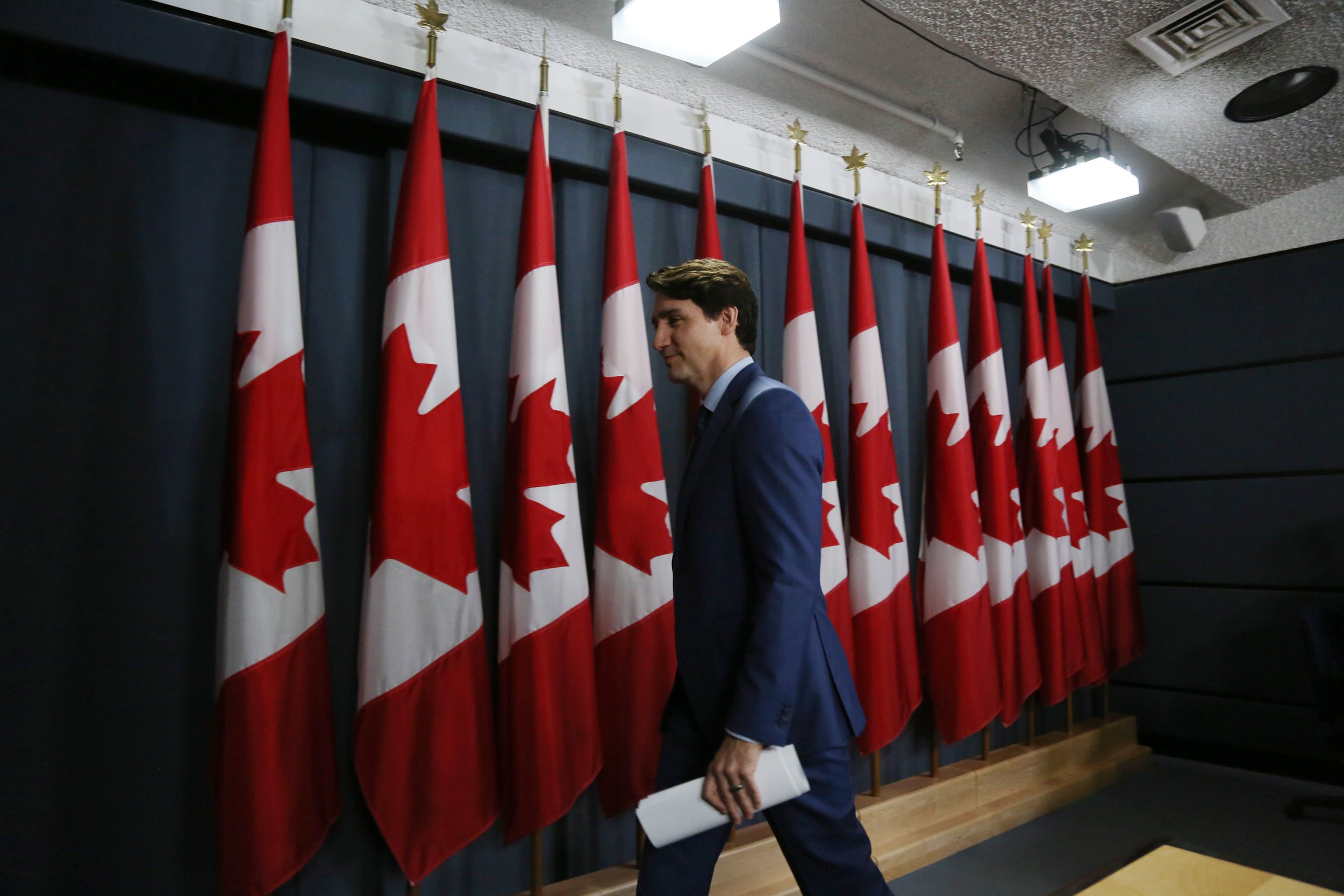 Canadian immigration advocates have struck back at the Trudeau government over its plans to change the country's laws to make it more difficult for asylum seekers rejected by the U.S. and other countries to file refugee claims at the border.
The policy shift was announced on Monday in the Trudeau administration's omnibus budget bill, which laid out plans to allow immigration officers to reject refugee claims at the border if an asylum seeker has made a claim in another country that Canada shares immigration information with, including the U.S., the United Kingdom, Australia and New Zealand.
The rule change comes as Canada continues to grapple with an influx of asylum seekers crossing into the country from the U.S. after American immigration officials rejected their claims.
Currently, under Canada's Safe Third Country Agreement with the U.S., any asylum seekers who arrive from the U.S. at official border crossings will be turned back under the understanding that they have already arrived in a "safe country." The same applies to asylum seekers who approach the U.S. border from Canada.
The rule does not apply, however, if asylum seekers are already on Canadian soil by the time they make their claims, regardless of whether they came from the U.S.
With many asylum seekers likely encouraged by that loophole, Canada has seen more than 38,600 irregular border crossings outside designated points of entry since early 2017, according to data from the Immigration and Refugee Board of Canada.
The surge in arrivals at the Canadian border comes amid the President Donald Trump's administration's ongoing crackdown on immigration at the U.S.-Mexico border, with the president repeatedly threatening to shut down U.S. entry points altogether in a bid to deter growing numbers of asylum seekers, including many families, from making their way to the U.S.
Canada's Border Security Minister Bill Blair said that in addition to discouraging border-crossings, the rule change also aimed to discourage what he called "asylum-shopping."
"I can tell you we've been working very hard over the past several months to significantly reduce the number of people who are crossing our borders irregularly," Blair told reporters on Tuesday, according to the Canadian Broadcasting Corporation.
"There's a right way to come to the country to seek asylum and/or to seek to immigrate to this country, and we're trying to encourage people to use the appropriate channels and to disincentivize people from doing it improperly," he said.
The policy shift means that asylum seekers will no longer have the opportunity for an oral hearing for their claims and, if rejected, they would not be given the option of appealing their claims before an independent tribunal. Instead, they would only have the option of submitting a written pre-removal risk assessment, a route with a low rate of success.
Immigration advocates have slammed the Trudeau government over the policy shift, in addition to the fact that the decision has been made "through an undemocratic process."
"Stripping these human rights protections from refugee claimants is callous, but doing so through an undemocratic process is even worse," Maureen Silcoff, who serves as litigation committee chair of the Canadian Association of Refugee Lawyers, said in a statement released on Tuesday.
"We are shocked that the government would use an omnibus budget bill to strip away human rights protections from vulnerable refugee claimants," she said.
"Burying these huge changes in a budget means that there will be no opportunity to consider the harmful impacts and the unintended consequences," Silcoff warned.
Removing protections for asylum seekers would also "result in costly legal challenges" and would likely "create further delay and confusion in the refugee system," Silcoff said.