Mexico Border Closing: From Surgeries to Hamburgers, Here's How You Could Be Affected if Trump Gets His Way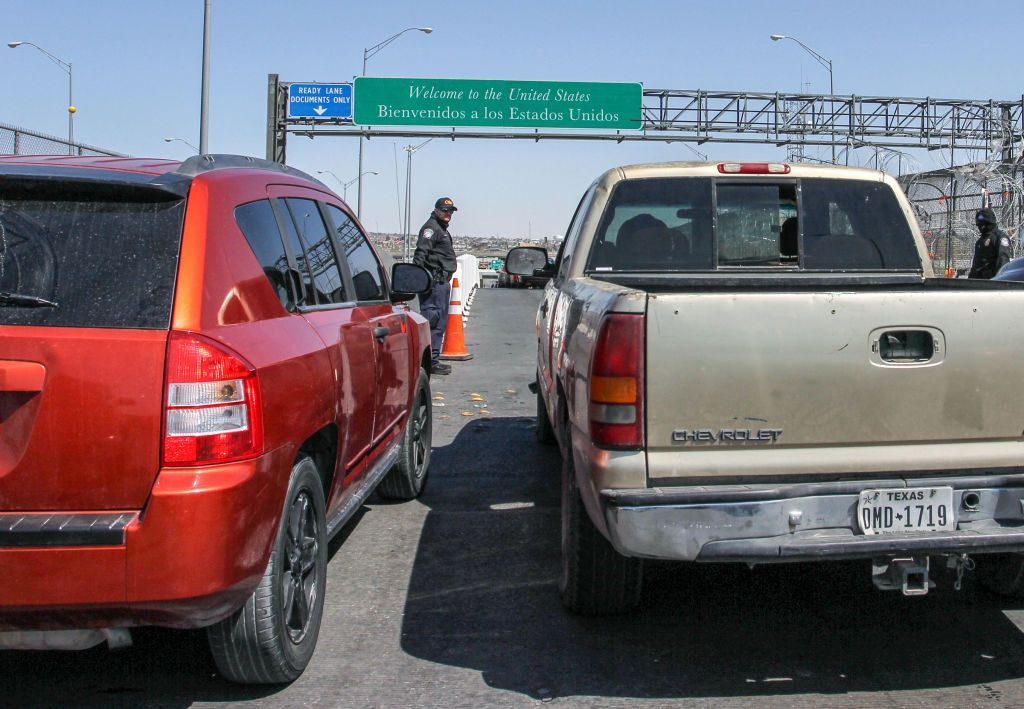 President Donald Trump's repeated threats to shutdown the southern border of the United States with Mexico have drawn concern and criticism from economic experts and leading Republican lawmakers, as such a move would likely lead to shortages of numerous products and a significant rise in prices for consumers.
From avocados, to tequila and auto parts, Mexico is one of the largest trading partners with the U.S. Mexico generally ranks third after China and Canada, but in January it rose to number one, according to the U.S. Census Bureau. About $1.7 billion in goods cross the border between the two countries each day.
"Closing down the border would have potentially catastrophic economic impact on our country, and I would hope we would not be doing that sort of thing," Senate Majority Leader McConnell warned earlier this week in response to the president's threats.
GOP Senator Ted Cruz from Texas agreed. "Closing legal points of entry would harm American commerce and legal transit between Mexico and the United States," he said, warning that such a move would "punish Texas farmers and ranchers and manufacturers and small businesses."
Speaking to USA Today, Dan Griswold, a senior research fellow and trade expert at George Mason University, pointed out that there would be "huge backlogs, rotting produce and ripple effects across the supply chain." He explained that "the effect would be immediate and devastating for industry."
Here's a look at some of the products that would be impacted by a border shutdown:
Avocados
The price of Hass avocados from Michoacán, the center of Mexican production, already jumped 34 percent on Tuesday after Trump's threats, Bloomberg reported. That's the largest increase those avocados have made in 10 years. A report by CBS News said that U.S. supermarkets would run out of the popular fruit within three weeks if the border were closed. About 75 to 80 percent of the avocados consumed in the U.S. are grown in Mexico.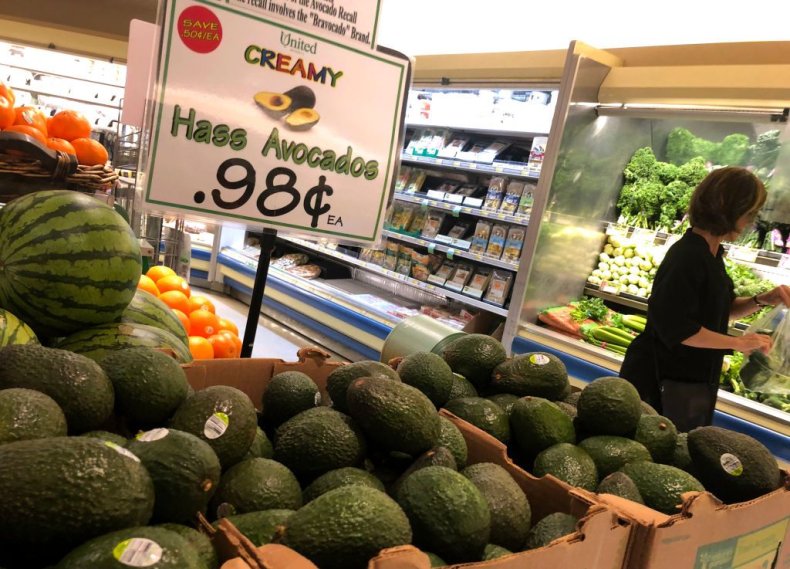 Tequila
A whopping 183.8 million liters of tequila are imported to the U.S. from Mexico each year, according to Axios.
Beef
The U.S. imported 500 million pounds of beef from Mexico in 2017, and conversely exported an equal amount of beef in return. Although this exchange may seem unnecessary, an NPR report from November explained that the different types of cows traded result in different types of meat and cuts that mesh more with each country's tastes (such as those used for hamburger patties in the U.S.), while also increasing farmers' profits.
Medical and Surgical Equipment
Well over $10 billion of medical, optical and surgical equipment are imported from Mexico to the U.S. annually. More than $5 billion of that was for instruments—such as defibrillators and catheters—used in surgeries and medical procedures in 2016.
Beer and Alcohol
More than two out of every three beers imported to the U.S. in 2018 came from Mexico. In total, nearly 25 percent of all America's imported alcohol came from south of the border.
More Fruit
Produce items such as tomatoes, strawberries, grapes and mangoes would also undoubtedly see price increases and shortages as a sizable chunk of U.S. produce items come from Mexico. The same goes for about half of the imported vegetables consumed in the U.S., according to Reuters.
Clothes
In 2017, clothing and apparel imports from Mexico to the U.S. totaled approximately $3.6 billion. That amount grew more than 5 percent over the previous year.
Auto Parts​
Kristin Dziczek, the vice president of industry, labor and economics at the Center for Automotive Research, warned that a border closure could shutter U.S. auto plants within a week, CNN reported. Nearly $60 billion of the parts used to produce cars in the U.S. are imported from Mexico.
Electrical Machinery and Equipment
About 20 percent of the total imports from Mexico to the U.S. in 2016 were electrical items. Included in this category are things like vacuum cleaners, smaller electric appliances, phones and televisions.
Crude Oil
Mexico is the largest importer of U.S. diesel and gasoline, which is largely shipped overland via rail and could be impacted by a border closure. At the same time, the U.S. imports hundreds of thousands of barrels of crude oil from Mexico every day. The amount fluctuates significantly from month to month, but over the last few years it peaked at 895,000 barrels a day in August, later dipping to 546,000 barrels a day in January.
Exports to Mexico would be impacted by closing down the border as well, and numerous U.S. industries are heavily reliant on Mexico as one of their biggest foreign customers. Dairy Farmers of America (DFA) and FarmFirst Dairy Cooperative publicly opposed the president's threat earlier this week, pointing out that it would be devastating to their industry.
Earlier this week, White House Press Secretary Sarah Sanders said the administration is studying the potential economic fall-out of a possible border shutdown. "Certainly, we're looking at all options when it comes to closing the different ports of entry," she said.