Justin Trudeau: Idea Canada Is a Security Threat to U.S. Is 'Insulting'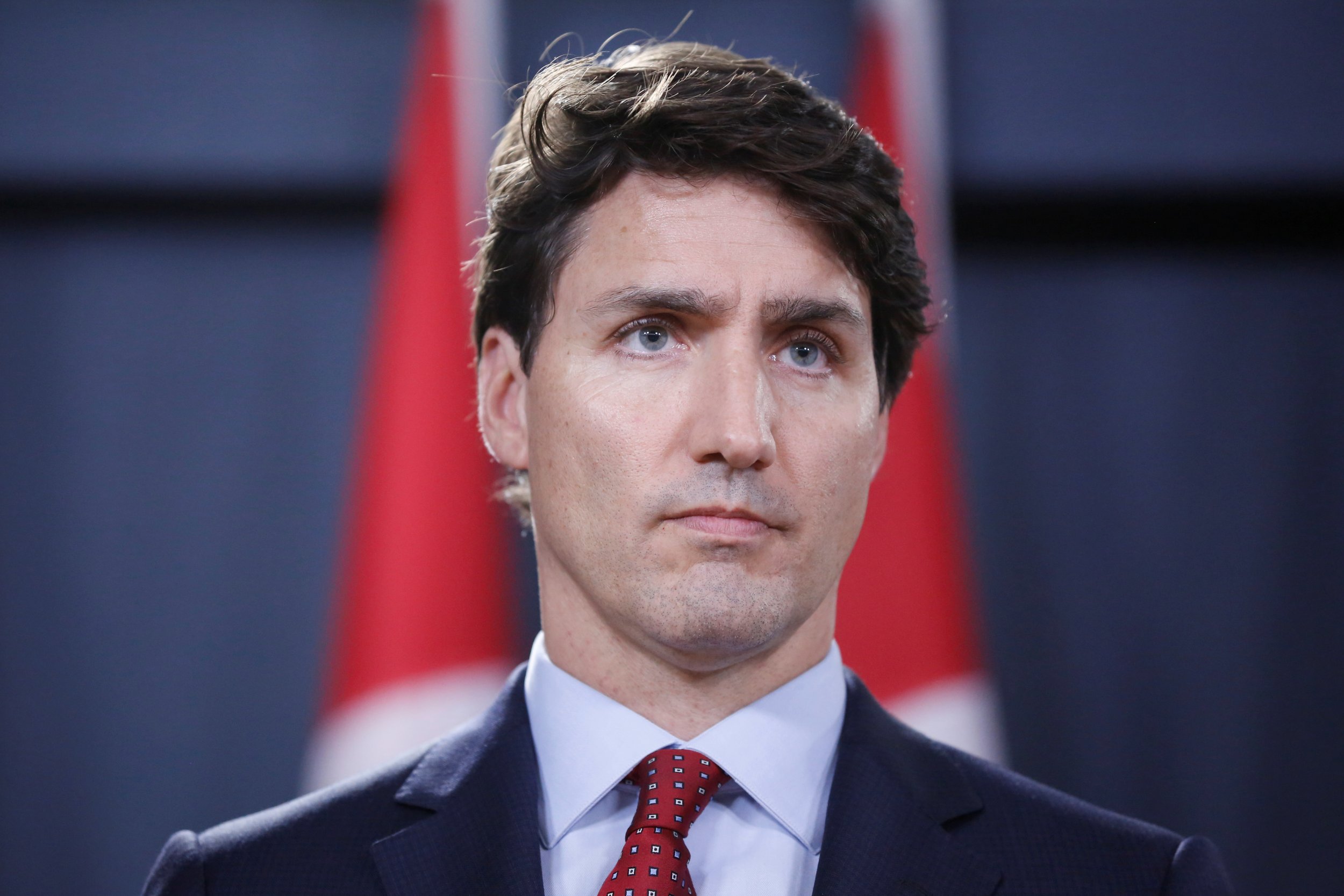 Canadian Prime Minister Justin Trudeau said he is having trouble with the idea that President Donald Trump considers Canadian interests a threat to the United States.
"One of the things that I have to admit I'm having a lot of trouble getting around is the idea that this entire thing is coming about because the president and the administration have decided that Canada and Canadian steel and aluminum is a national security threat to the United States," Trudeau said in an interview on NBC's Meet the Press on Sunday.
Trudeau's comments come following a decision by President Trump to impose a trade tariff on Canada, justifying his decision under Section 232, which states the country is a security threat.
The tariffs were imposed Thursday morning on the United States' closest allies—Mexico, Canada and the European Union.
The trade penalties include a 25 percent tax on imported steel and a 10 percent tax on imported aluminum.
And referring to the decision as "insulting," Trudeau confirmed Canada would impose reciprocal tariffs on the U.S.
"We're putting the same kinds of tariffs exactly on steel and aluminum coming from the United States into Canada to be directly reciprocal," Trudeau said. "But we're also putting a number of tariffs on consumer goods, finished products for which Canadians have easy alternatives."
"One of the truths about tariffs is they drive up costs for consumers. And on top of that, these tariffs are going to be hurting American workers and Canadian workers," he added.
The trade tariffs have also been criticized by some Republicans, CNN reported, with some members of the GOP having lobbied for the administration to impose tariffs on China as opposed to Mexico, Canada and the European Union.
"I disagree with this decision," House Speaker Paul Ryan said in a statement seen by the network.
"There are better ways to help American workers and consumers. I intend to keep working with the president on those better options," he added.